CHIDO & PADRE'S PAIRS FRESH BAJA MEX WITH A PARTY VIBE!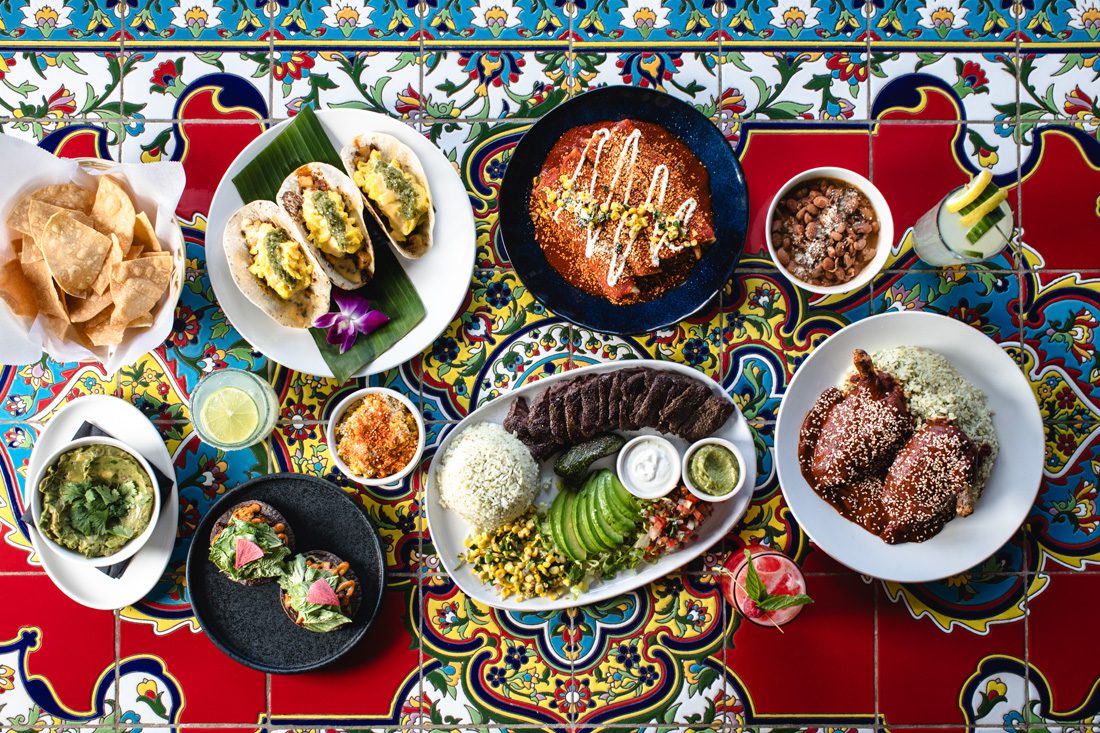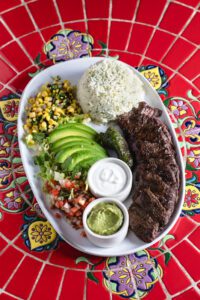 Whether it's the sounds, aromas or sights that first hit you, prepare to be wowed when entering Chido & Padre's on East Andrews in Buckhead. When visiting any restaurant for the first time, it's my taste buds that I most hope to impress. Rarely does the decor grab my attention. But Chido & Padre's beguiles in every direction. If the name didn't tip off that this is a Mexican restaurant, the lavish bright colors, Frieda images, calaveras (decorated skulls associated with Day of the Dead), flowers, textiles, tiles, succulents and cacti should do the trick. Running out of things to say to your dining companion? Look around: Fascinations abound and can help spark a conversation.
Come multiple times and you may experience different settings each visit. The main dining room houses two bars: a bright floral one near the entrance and an earthy wood one along a side wall. Several booths and tables strategically face each bar. Additional seating is offered in individually decorated areas. One round table under star lights is hugged by a wall of lush plants on one side and deer wallpaper on another. A sunroom mimics the outdoors with tile-top tables plus a variety of metal and wicker chairs; an umbrella shaded patio is part of the outdoors. Tables vary in size and shape to accommodate nearly any size group.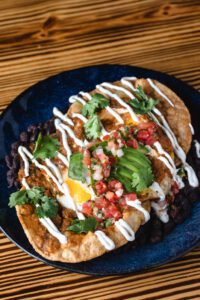 Wherever you sit, and even if you arrive as the doors open and most seats are still vacant, it feels like a party is going on. Music plays at high volume; at times selections are spun by a DJ. Servers bustle around, sometimes stepping with the beat. A mouthwatering mix of peppery, smoky, spicy, fruity and fresh aromas wafts around. Southern Proper Hospitality's Chido & Padre's opened in March 2018, and the celebration shows no signs of stopping.
Whether it's brunch or dinner, a margarita is a good place to start. Several versions are offered, including a tart take on the classic called The House Authority with blanco tequila and fresh citrus. Smoky Hibiscus carries strong smoke notes even if you swap the mezcal for tequila. Watermelon Ginger delivers a firm spice kick. Raspberry Mint is liquid yum that's not too sweet or too tart, just right. Prefer a different quencher? Any signature cocktail may do the trick. The Buckhead Cucumber Lemonade with gin, ginger beer and the named fruits is one refreshing option.
Guacamole with chips makes for satisfying nibbles while pondering the menu. Crisp tortilla chips and fresh avocado smashed with onions, lime and cilantro are so good that the odds of cleaning the plate are high. For a heftier start, try corn tamales stuffed with zucchini, poblano, red pepper, onion, corn and tomatillo; two arrive stacked atop a warm, spicy red sauce. It's wise to save a few chips to use as scoops in order to not miss a drop.
Enchilada rojas is a standout. Four guajillo pepper-soaked corn tortillas, stuffed with either shredded chicken or vegetables, are topped with a medium-hot red chile sauce plus Oaxaca (semisoft) and cotija (aged) cow's milk cheeses. Cooked to perfection, the smoky, peppery and umami flavors are sublime.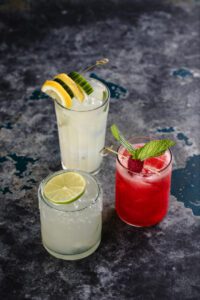 Chicken mole douses grilled chicken breast with red mole sauce that's velvety smooth with complex spicy, smoky, earthy and fruity notes. A basket of warm, soft tortillas is served alongside, perfect to sop up extra sauce. Carne asada plates grilled-to-order skirt steak with fresh avocado slices, pico de gallo, lettuce, corn salsa, ranchero sauce and a bit of guac; warm tortillas alongside invite you to build tacos.
Mexican street corn dresses roasted kernels with traditional ingredients including mayo, spice and Cotija cheese for a delightful combination of char, sweet, salty, creamy and tart flavors that beg for repeated forkfuls. Charro beans kick pintos to tingling new heights with spicy chorizo sausage in the dish.
Brunch menu heroes include huevos rancheros that layer black beans, avocado, cotija, ranchero chili salsa and pan-fried eggs atop crispy tostadas. It's the kind of dish that proves the sum can be greater than its parts. A comforting dish, breakfast tacos tuck scrambled eggs, chorizo, potato hash, queso, tomatillo salsa and lime crema into a trio of warm tortillas.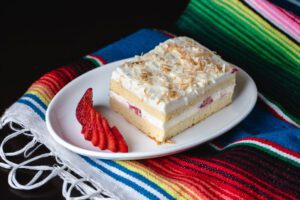 If you manage to save room for dessert, consider tres leches, the famed three milk cake with ultra-light sponge. It's layered with fluffy frosting and berries. The generously sized piece can easily be shared by two. Four fried churros, served warm and crispy, arrive with chocolate and vanilla bean dipping sauces; both are scrumptious, yet even the most devout chocoholic may favor the vanilla one.
In Mexican Spanish, chido is a colloquial way to say cool, nice or good. Padre means father. Cool folks of all ages can enjoy vibrant sensory delights at Chido & Padre's.
Chido & Padre's
404.848.9100
chidoandpadres.com
@chidoandpadres
Prices: Signature cocktails, $11-14; starters, $5-18; salads, $10-12; traditional dishes, $14-18; large plates, $22-30; sides, $3-6; desserts, $8-9; brunch plates, $14-22; happy hour margaritas, $8; snacks, $4-15; kids' menu, $4-10.
Recommended: Raspberry mint margarita, huevos rancheros, enchiladas rojas, Mexican street corn, chicken mole.
Bottom line: Casual restaurant with a vibrant ambiance and festive vibe serves fresh Baja Mex fare alongside high-quality drinks.
STORY: Hope S. Philbrick
PHOTOS: Erik Meadows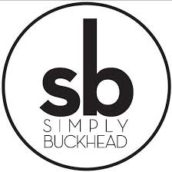 SimplyBuckhead
Simply Buckhead is an upscale lifestyle magazine focused on the best and brightest individuals, businesses and events in Buckhead, Brookhaven, Sandy Springs, Dunwoody and Chamblee. With a commitment to journalistic excellence, the magazine serves as the authority on who to know, what to do and where to go in the community, and its surroundings.