A dog's sense helps the lost become found!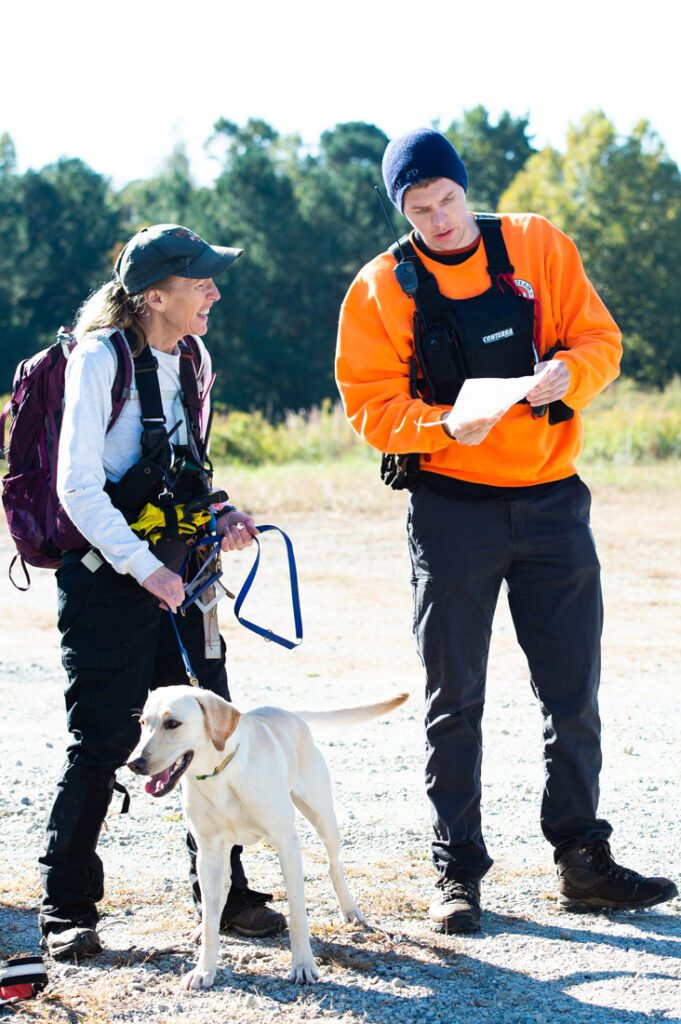 When Thunder, a black German Shepherd, finds a missing person, he lets his trainer know by running to her, barking and then returning to the subject. He repeats this cycle until his trainer catches up. Thunder is one of the many canines used to locate missing persons at Alpha Team K9 Search and Rescue.
ATSAR was started in 2004 by Stuart Samples and is a charitable organization that helps law enforcement find missing people in the southeastern U.S. The organization, which doesn't charge for services, is run entirely by volunteers, most of whom have full-time jobs.
ATSAR employs dogs in searches because they are fast moving and have acute senses of smell. According to VCA Animal Hospitals, which operates more than 1,000 animal hospitals in the U.S. and Canada, it's estimated that dogs can smell 1,000 to 10,000 times better than humans.
Dunwoody resident Sherri Schwartz is an ATSAR canine handler and field support person. She became involved with the organization because it gives her the opportunity to work with dogs and give back. Most ATSAR volunteers begin the participation process without a dog since there are a lot of basics to learn up front. Schwartz says it's a time commitment, and some volunteers are not always successful with the balancing act.
"People wanting to learn more about participating with ATSAR are welcome to attend multiple training sessions to ensure it is something they want to pursue," Schwartz says. "Then they train for three months as active participants. Once they obtain all the necessary requirements, the team can vote them in if they feel they are the right fit."
ATSAR handlers own the dogs they work with. They typically get them as puppies or yearlings from breeders who specialize in working dogs and then train them for such things as agility. Schwartz uses the Volhard Puppy Aptitude Test to determine which one from the litter will make it through the training process, which can last anywhere from 18 to 24 months. The test measures such things as the dog's drive to work and ability to get along with humans and other dogs.
Her dog, Thunder, is trained to find missing persons during area searches. Her other pooch, Sierra, is a blond Labrador Retriever trained as a cadaver dog. Once the dogs on the team find the subject or the source, they let their trainers know via sitting, getting in the down position or barking.
Being part of a search-and rescue team is a rewarding activity for the dogs, as it gives these working breeds a job, Schwartz says. These canines also get to experience things other dogs might not, such as going off lead at training parks or taking boat rides if a person is missing in the water. The pooches are also trained to work on rougher- than-normal terrain, in the dark and in dangerous conditions.
She says the program has many happy-ending stories and a few sad ones, but ATSAR's focus is bringing the lost home and closure to the missing person's family.
ALPHA TEAM K9 SEARCH AND RESCUE (ATSAR)
404.981.4911
atsar.org
@alphateamk9sar
STORY: Chelsie Butler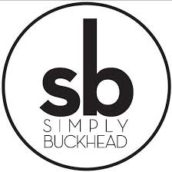 SimplyBuckhead
Simply Buckhead is an upscale lifestyle magazine focused on the best and brightest individuals, businesses and events in Buckhead, Brookhaven, Sandy Springs, Dunwoody and Chamblee. With a commitment to journalistic excellence, the magazine serves as the authority on who to know, what to do and where to go in the community, and its surroundings.