Mailboxes raise money and set the holiday scene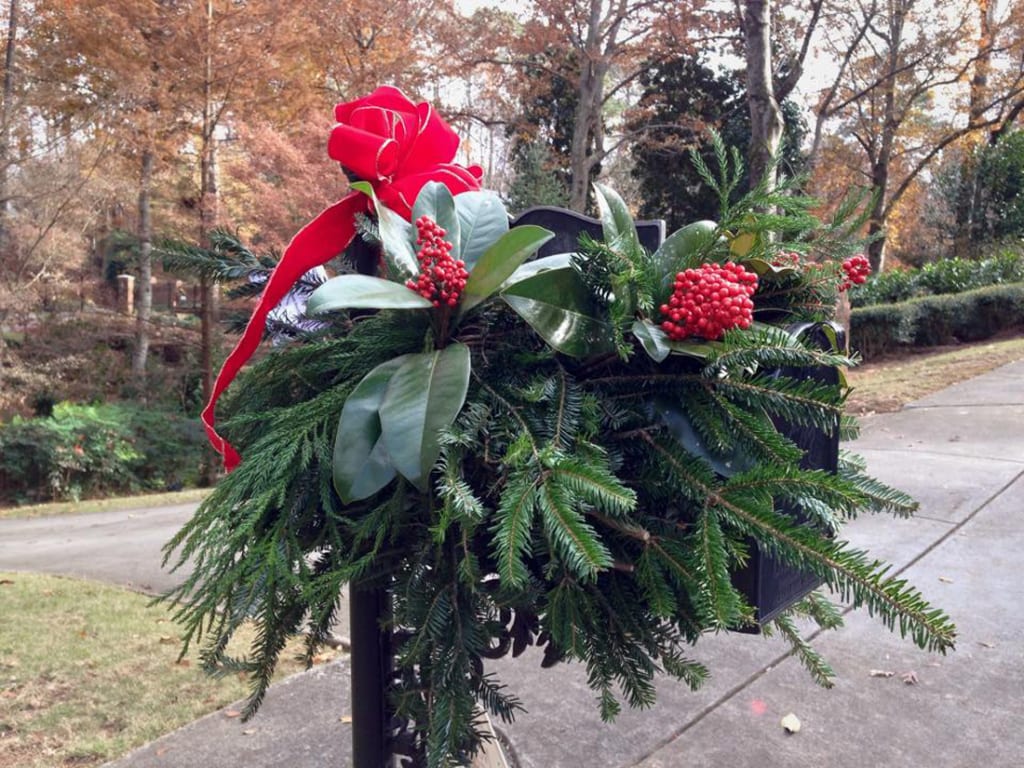 In 1991, Brookhaven resident Toni Rhett created The Mailbox Brigade in her neighborhood to raise money for Children's Healthcare of Atlanta (CHOA) in appreciation for the recovery of her daughter, Alix. People paid to have the group decorate their mailboxes with fresh greenery, berries, magnolia leaves and bows, and it was such a hit that the project has since become one of the hospital's biggest citywide fundraisers. The program is 100 percent volunteer-driven, and all of the proceeds fund programs at Children's Egleston, Hughes Spalding and Scottish Rite campuses. Patients also receive a Holiday Hug tag on their hospital doors.
Wynne Harpenau of North Buckhead has been a member of the Children's Friends Group, a volunteer organization, for the last six years and is the 2017 vice president of holiday fundraising. "An army of more than 3,000 volunteers mobilizes into groups to make bows, gather the materials and decorate more than 5,000 mailboxes between the end of November and the middle of December," says Harpenau. "Every group of volunteers is different. Some decorate a single street. Mine is long-standing, and we divide up into teams of two to decorate more than 500 boxes."
All orders for the mailbox decorations are made online, and special laminated tags let visitors know that the homeowners support the patients at Children's Healthcare of Atlanta.
For more information, visit: choa.org/mailbox.
BY: Mickey Goodman
Mickey Goodman
Award-winning Ghostwriter, Journalist, Content Creator.