Salon prepares youth for annual fundraiser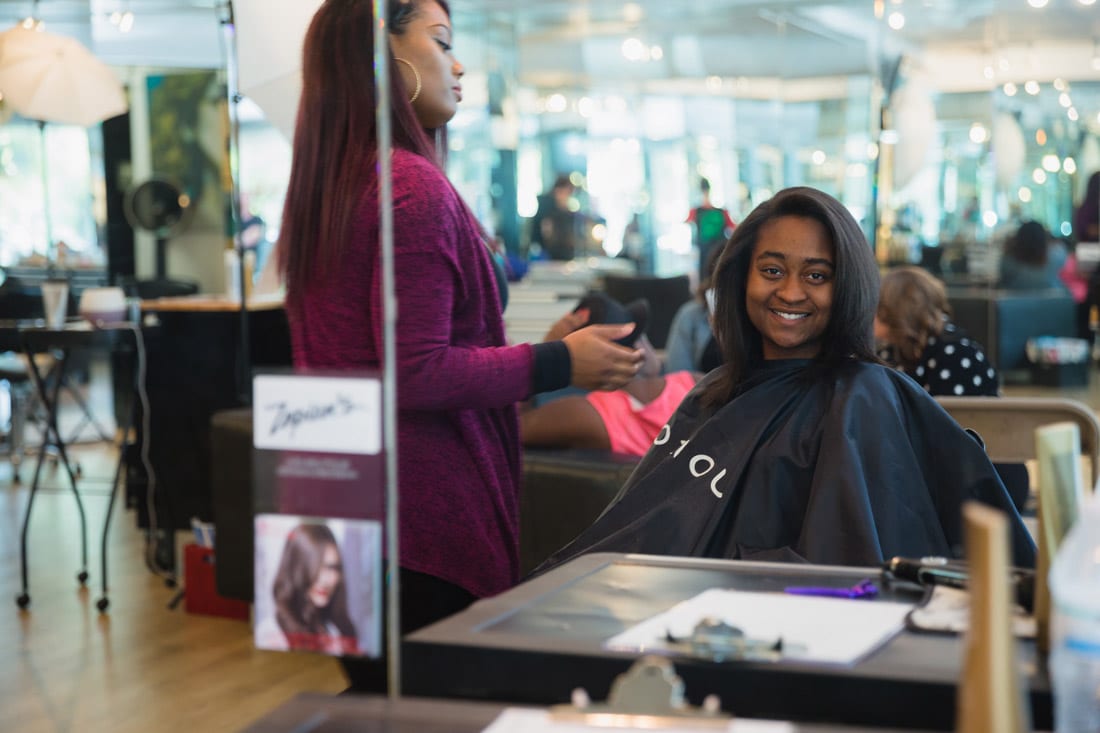 BY: Mickey Goodman
Jamie Tucker with JET-Imaging
Experts at Zapien's Salon in Buckhead perform transformations on clients every day. But it's especially meaningful to staff members when they provide makeup and hairstyles for at-risk youth from Covenant House Georgia in preparation for their appearances at A Night of Broadway Stars, an annual spring event that raises money to help homeless and trafficked youth. "I came from a similar background as some of the youth who live at Covenant House," says salon owner Norman Zapien. "There's nothing I like better than helping them look and feel beautiful."
Three years ago, Zapien was introduced to Covenant House by client Kimberley Euston. "His salon is located right across the street from the Buckhead Theatre, where A Night of Broadway Stars takes place," she says. "He was eager to provide free services, and he's promised to repeat it annually."
During the makeovers, the salon brings in food and drinks and creates a festive atmosphere for the dozen or so talented youngsters selected to appear in the show. Broadway stars donate their time to the event, which in 2017 raised more than $1 million for Covenant House, a 40-year-old organization providing a safe haven for youth away from the dangers of the street.
For more information, visit zapiensalons.com and covenanthousega.org.
Mickey Goodman
Award-winning Ghostwriter, Journalist, Content Creator.