Two Buckhead frequent travelers weigh in on the most cost-effective ways to get your vacation purchases home safely.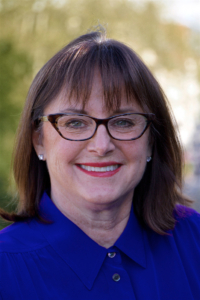 Melissa Gallant, travel advisor at Smart-Flyer in Buckhead, splits her time living in Atlanta and Zurich, Switzerland, and travels at least every other weekend. Here's her advice on sending your buys home:
Best way to ship items home: Having the vendor ship my purchases is always my preferred method. They take on responsibility of packing. If something is broken, they will likely replace and resend.
Precautions to take: Keep copies of invoices and shipping documents. Make sure you record the name of the person who assisted you with the purchase and shipping. Take a photo of each item to be shipped. Know when the expected delivery is. Additionally, make sure the shipping is door-to-door and that you have adequately insured the items.
When shipping items yourself: Ask the concierge at your hotel if he or she can ship the items for you instead of shipping them yourself. Make sure your items are labeled per U.S. Customs and Border Protection requirements.
How to save: Value-added tax (VAT) is refundable in some countries. Bring your passport when shopping, get the proper documents from the vendor and make the claim at airport or border crossing. Check-in personnel can tell you where to make your claim at the airport. Tax savings can be as much as 25 percent.
---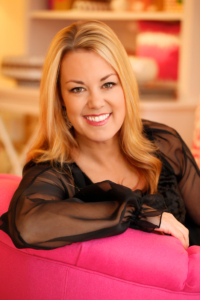 Buckhead-resident Jessica Dauler of JessicaShops travels at least once or twice per month. Here are the shipping lessons she's learned:
Best way to ship items home: FedEx, UPS, DHL or USPS. If you are within the U.S., those flat-rate boxes at the post office are awesome. A lot of people don't realize that these exist in Europe as well, and they're an inexpensive way to send souvenirs home!
Good to know: When shipping internationally, goods will have to clear customs. In general, U.S. residents are permitted to bring up to $800 worth of merchandise back with them on the plane without having to pay tax. For goods that you ship home, up to $200 is exempt from duty. Customs will inspect your package when it arrives in the U.S., and if you owe duty, you'll have to pay it when your package is delivered.
When shipping items yourself: Know how to fill out a customs form—and do it before you get to the post office. Expect everything to take longer than you think and any tracking to be hit and miss.
How to save: Travel with an extra folding duffle bag. If you can pack things well enough, it's probably worth paying extra and shipping them as baggage or, if they are bigger, as cargo on your flight home. Check out The Container Store for neat inflatable packaging for bottles and breakables inside your suitcase.
STORY: Karina Antenucci
Karina Antenucci
Managing Editor and Kids Columnist at Simply Buckhead. Wellness & Beauty Writer, Certified Holistic Health Practitioner and Mother.