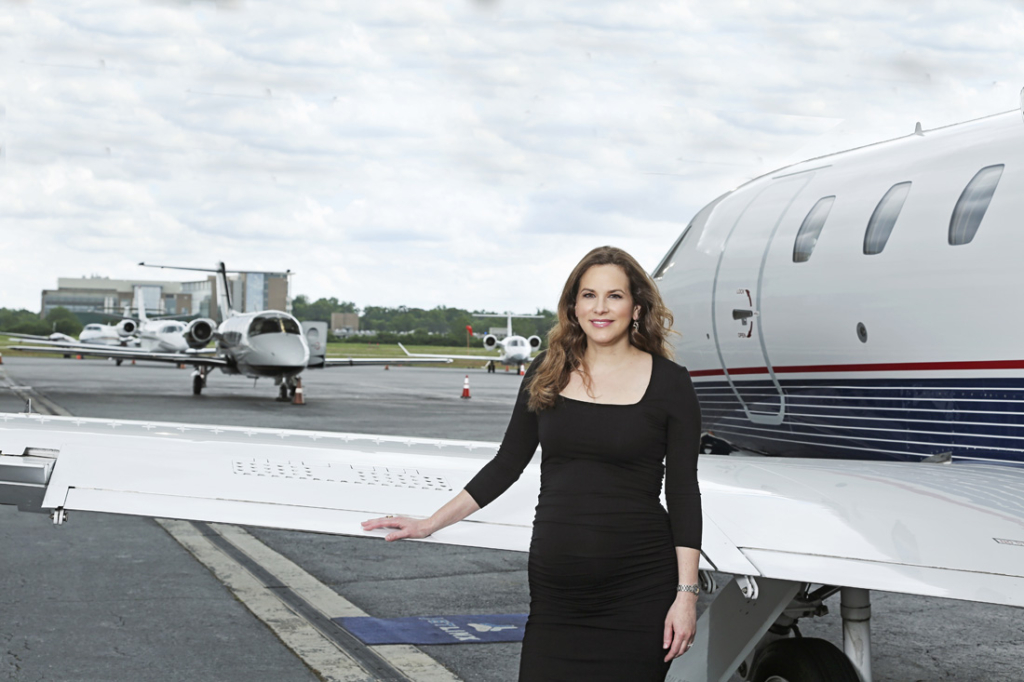 When I was young, I used to go to sleep at night with a globe that lit up," says Melissa Long of her early fascination with other parts of the world. Since then, the Brookhaven resident, whom you may recognize from her 11Alive news broadcasts, has traveled to many of those distant lands, thanks to her prior work covering politics for CNN and as an international correspondent for Bloomberg TV. "My bag was always packed," she says of those heady days. Married to a Delta pilot, she now travels more for pleasure than work, and, since the birth of her first child last month, she has a new travel companion to share her passion with. "I'd love to see every state, every continent, swathes of the countries I've only flown over," she says, referring to all of the places still left to check off her bucket list.
What's your favorite thing about traveling?
Traveling opens your eyes to new people, experiences and challenges. It provides perspective and is always a learning experience.
What hotel, airline or car rental brands are you most loyal to?
While I certainly try to accumulate airline and hotel points, I'm also a fan of B&Bs and small inns. Last year, we drove around the British countryside without any real plan and stayed in B&Bs that we stumbled upon and met such warm and welcoming hosts.
What's the most memorable souvenir you've ever brought home?
I love something that comes with a story about the person who made it or the ambiance of the location. For instance, a favorite scarf comes from a bustling street market in Hong Kong. If traveling overseas, I'll also save a small denomination of foreign currency. I've been saving coins since my first international trip as a child. I also love to bring home jam, tea or candy from the places I've visited. It extends the joy from that adventure long after you're back.
What's your one must-have travel accessory?
Comfortable walking shoes and my favorite dressy jacket with a hood—that way I don't have to lug around an umbrella. Which travel apps do you use most often? I'm quite old school and don't use any. I love a map and a small guidebook. When I'm out of the country, I enjoy powering down and getting ideas from locals and navigating the old-fashioned way.
What's been your favorite trip ever and why?
That's difficult to answer. I truly appreciate and am thankful for every trip I've ever taken. I loved my honeymoon at the Great Barrier Reef. Exploring Cape Town and Johannesburg with my mother was thrilling. I really enjoyed driving the winding roads in New Zealand and seeing more sheep than people. Also, I adore long weekend excursions with the gals. Asheville is a perfect destination for an easy and fun getaway.
On a scale of 1 to 10, with 10 being "I look like a serial killer," how bad is your passport photo?
Six. The stamps are far more significant to me than the photograph.
What's your favorite travel-related movie or book?
I don't have a particular favorite, but several years ago I had a fun, serendipitous moment in Indonesia. I spent an afternoon bike riding through Ubud's rice fields. Later that evening, while reading Elizabeth Gilbert's Eat, Pray, Love, the author was describing her biking experience in the very same area. It was a cozy coincidence.
When you're back home, what's a place that reminds you of one of your favorite destinations?
I crave Thai food, and my favorite Thai restaurant, Little Thai, is owned by a lovely couple in Sandy Springs. I dine at Little Thai almost weekly.
How do you stay fit on the road?
Walk, walk and walk some more.
What's the one thing you splurge on when it comes to travel?
I splurge on experiences rather than things. A series of sailing lessons in the Sydney Harbour was pricey, but so worth the cost. An excursion to visit Iditarod sled dogs in remote Alaska was such a highlight, the extra expense didn't matter. A hot air balloon ride at sunrise over the Napa Valley is a treat without any regret.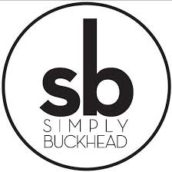 SimplyBuckhead
Simply Buckhead is an upscale lifestyle magazine focused on the best and brightest individuals, businesses and events in Buckhead, Brookhaven, Sandy Springs, Dunwoody and Chamblee. With a commitment to journalistic excellence, the magazine serves as the authority on who to know, what to do and where to go in the community, and its surroundings.