As a marketing lead for a biopharmaceutical company, Randy Keim, 36, travels a minimum of two days a week.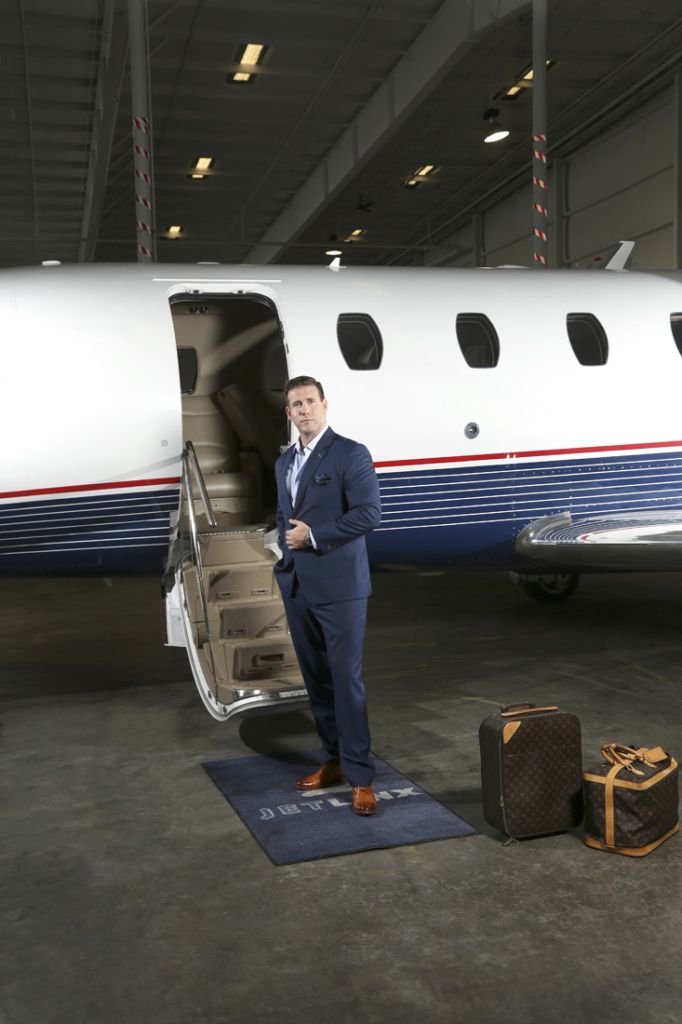 But the Buckhead resident often extends his business trips so he can do some exploring on his own. "I figure until I get married or have someone to come home to, I might as well take advantage of already being out there," Keim says. His firm's travel department books his work trips, but when it comes to vacations, Keim reaches out for recommendations on social media. "You'd be amazed at the wealth of knowledge and help you can get with a simple Facebook post," he says, recalling a recent incident in which a friend who read one of his posts helped him save $700 on a hotel in West Palm Beach, Florida, where he was headed for a wedding.
What's your favorite thing about traveling?
Immersing myself in new cultures and envisioning what my life would be like if I grew up or even moved there. If you treat every trip as an adventure and get back to the curiosity you had as a child, you will never be disappointed, regardless of your destination.
What's your biggest pet peeve about traveling?
I hate people who wander around the airport on their phones, pulling their bags behind them and not looking in front of them. It's like a scene from The Walking Dead every time I get off a plane at Hartsfield-Jackson!
Any insider tips on getting around Hartsfield-Jackson?
If you aren't checking a bag, I would use the international terminal entrance even if you're flying domestic. It has more TSA lines and is always less busy than the domestic terminal.
When flying, do you prefer to sleep, read, listen to music, chat with your neighbor or what?
I think I've ordered more things on Amazon while flying than while being on the ground.
What's your one must-have travel accessory?
My iPad. Ironically, I don't use it for any other reason than for on the plane. I'm hooked on certain games and only play them during the boarding process and takeoff and landing. It's my routine.
Which travel apps do you use most often?
I use Marriott and Delta apps for check-in so I can save paper. I use the Stay.com app to plan my trips and have information at my fingertips without using data; Converter Plus so I can understand the conversion of money, distances, etc.; GateGuru so I can find food and shops while at foreign airports; and Gogobot so I can see what others recommend in a given destination.
What's one of the strangest or funniest things that's ever happened to you while traveling?
When I visited Melbourne, Australia, I stayed in a house with five other Americans. One day our porch light went out, so I went into the hallway closet and found a light bulb, not realizing it was red. That night, I was sound asleep and heard a knock at the door at 3 a.m. When I answered it, there were five guys there waiting in line (unbeknownst to us, brothels use a red light instead of signs to lure customers!). I think they were mildly disappointed to find just me in my boxers.
If you won an all-expenses-paid trip to any destination you wanted, where would you go and why?
Bora Bora. I think it would be incredible to stay on a remote island for a week and just relax without technology.
Why is Buckhead a good home base?
The mixture of elegance and great restaurants makes coming home feel like I'm truly in a Southern city. Not to mention the beautiful people. There aren't many places outside of New York City were you can have a mixture of high-end and relaxed in the same area. I can shop at Phipps, have a drink at the St. Regis and grab a burger at Shake Shack in the same afternoon, and then easily Uber to a festival in Piedmont Park or Brookhaven. Perfect distance to everything you want to do in Atlanta. And don't forget Johnny's Hideaway late night. And no, I'm not sharing any of those stories here.
SimplyBuckhead
Simply Buckhead is an upscale lifestyle magazine focused on the best and brightest individuals, businesses and events in Buckhead, Brookhaven, Sandy Springs, Dunwoody and Chamblee. With a commitment to journalistic excellence, the magazine serves as the authority on who to know, what to do and where to go in the community, and its surroundings.