MIGUEL CASTILLO OF CASTLE PAINTING TELLS US WHAT'S HOT AND NOT IN PAINT RIGHT NOW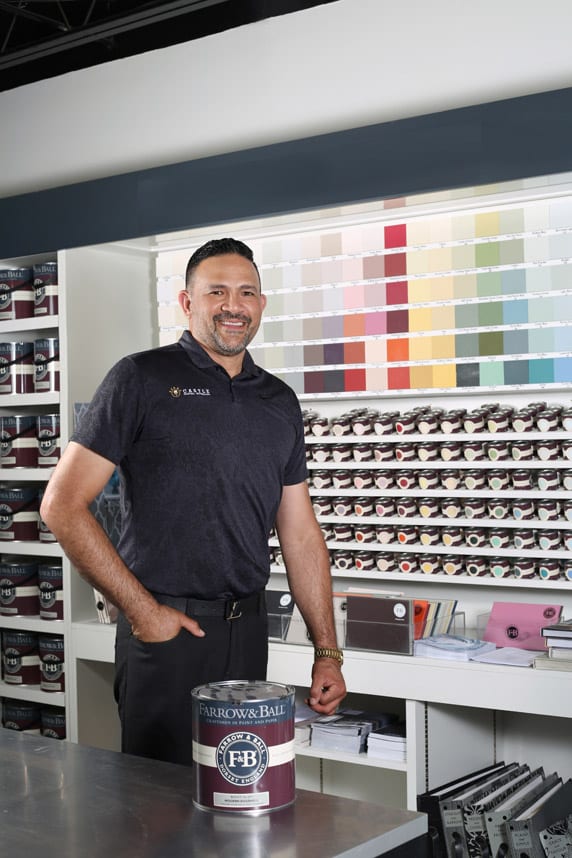 STORY: Karina Antenucci
PHOTO: Sara Hanna
Miguel Castillo moved his family from Venezuela to Atlanta in 1998, right after controversial former president Hugo Chávez was elected. He chose Atlanta because of the hypergrowth the city was experiencing after the 1996 Summer Olympics. A professional basketball player in his native country, Castillo turned his sights to finding a new career path. "I saw the explosive growth in the suburbs and the opportunity for building a healthy business around painting and remodeling that would leverage that growth while raising my family in the community that the business would serve," he says.
In 2000, Castillo launched Castle Painting. Today, it has a customer base exceeding 12,000, including several celebrities and professional athletes. His company provides a variety of home services, including interior and exterior painting, kitchen and bathroom remodeling, and installing and refinishing flooring. It services both residential and commercial businesses in the greater Atlanta area, primarily in Buckhead, Sandy Springs, Brookhaven and Roswell.
"I spend 100% of my time and energy building a strong team that delivers the highest quality and consistency, and building trust with each and every customer," says Castillo. "The evidence of this focus is in the results—more than 80% of my business comes from referrals and repeat customer engagements."
Here, Castillo tells us what we need to know about paint right now.
What role does paint play in a room makeover?
Painting a room is probably the lowest-cost investment in a home transformation as long as it's done correctly by using the best products with good color choices.
What's trending in paint colors right now?
Overall, the trend for interiors is monochrome for walls, trim and ceilings, with a satin finish for the walls and trim, and flat for the ceiling. The color palettes are grays and off-whites, such as Sherwin Williams Agreeable Gray or Benjamin Moore White Dove. The other trend is to use the same palette throughout the house and then integrate textured finishes like shiplap or complementary color choices for accent walls.
Are there any other interesting ways to update a home with paint?
Fun trends that are also great choices for price performance include painting cabinets, vanities, built-ins and even accent furniture. Painting stair treads and handrails is great for an easy update. Painted brick will bring a whole new look to an exterior update.
How has paint changed since you've been in business?
Paints and stains have greatly benefited from technology advancements in the last two decades. The higher-quality products are very eco-friendly and low VOC [volatile organic compounds], which is safe for your family, pets and landscaping. They are also longer lasting, more durable, fade resistant and washable. The other great advancement is with color choices and color matching. Because of the advancement in the products, as well as the tools used, color options are much more precise.
CASTLE PAINTING
4627 Roswell Rd. N.E.
Atlanta 30342
404.236.8948
castlega.com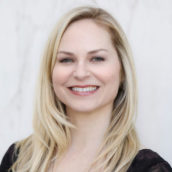 Karina Antenucci
Managing Editor and Wellness Columnist at Simply Buckhead. Blogger at Badass + Healthy.