When it comes to promoting high-end homes, Harry Norman Realtors exec Alex Page has cornered the market
STORY: H.M. Cauley
PHOTOS: Sara Hanna
Styling courtesy Saks Fifth Avenue – Phipps Plaza
The ability to market a luxury product, be it real estate, jewelry or cars, has long been Alex Page's strong suit. His business and marketing degree from the University of South Alabama has served him well in various high-end sales positions, including his current job as the head of the luxury division for Harry Norman Realtors. "I now connect our company with other luxury brands in Atlanta, whether that's high fashion or cars," says the 37-year-old, who's based at the firm's corporate office in Buckhead. "I also manage our affiliations with Christie's International Real Estate, which keeps us globally visible. I've never sold real estate; my strength and enjoyment are in the marketing and coaching side of the business."
The word "luxury" has many interpretations. For many in the real estate world, it means properties priced at $1 million and more. "When I talk about luxury, though, it's more about lifestyle," says Page, "and my idea of luxury may not be yours." For Page, it equates with comfort. "I enjoy a home you can entertain in. That doesn't mean I need a large house, but one that allows me to cook, entertain and host my friends and family. It also means being in the city."
Does your work bring you in touch with celebs or notable Atlantans?
On a regular basis. That's what happens when you play in the high-end luxury lifestyle arena. The beauty of having access to such extraordinary, powerful and fascinating people is the relationship and trust you develop. I will say that I have been most impressed by how vulnerable, kind and gracious some of these A-list celebrities and business moguls are in person.
You are a super stylish dresser. Would you have the same cool wardrobe if you didn't work in the luxury sphere?
I was taught as a child, and it was confirmed as an adult, that how you present yourself speaks volumes about who you are. It's important to understand your audience and emulate the role you want to lead. My current role allows me to be professional with or without a suit, with the expectation that I will always represent myself and the brand appropriately.
Can you describe one or two of the most extravagant houses you've seen in Buckhead?
That's hard since I've been in so many properties in all sizes and price points. I will say that I'm always intrigued by the 25,000-square-foot estate that feels so intimate and inviting. And the opposite to that would obviously be the small, non "luxury" property that's extremely well designed and fitted to leave you feeling as if you're in a suite at a five-star hotel. I'm always amazed by how people live.
If you weren't in your current job, what would you be doing?
I'd be my own boss, running my own consulting firm. I have an entrepreneurial spirit, and I like working with clients to build their brands. In your spare time, you work with your partner, E. Vincent Martinez, on the Doggies on the Catwalk foundation he started that supports animal organizations and people with disabilities.
Do you do any other charity work?
I'm adopted, so I'm looking at getting involved with adoption charities. There are children out there who need good homes.
What's the best advice you've ever gotten?
What comes to mind is "the early bird gets the worm." Get it done, and don't stress over it. Another one is "work smarter, not harder."
What's your favorite guilty pleasure?
I love shopping, and a good deal. There's gratification when I find something at a great price. I like going to high-end consignment shops where you can find something someone else loved and get it at a good price.
What are you binge watching right now?
I love old episodes of Sex and the City and Will and Grace because I grew up with them. I'm also watching The Marvelous Mrs. Maisel and Big Little Lies.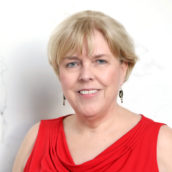 H.M Cauley
Atlanta-based writer and editor contributing to a number of local and state-wide publications. Instructor in Georgia State's Communication department and Emory's Continuing Education division.