Amanda Wilbanks, the founder of Southern Baked Pie Company, was so determined to make her business work, she once called 911 to secure a booth at a food festival.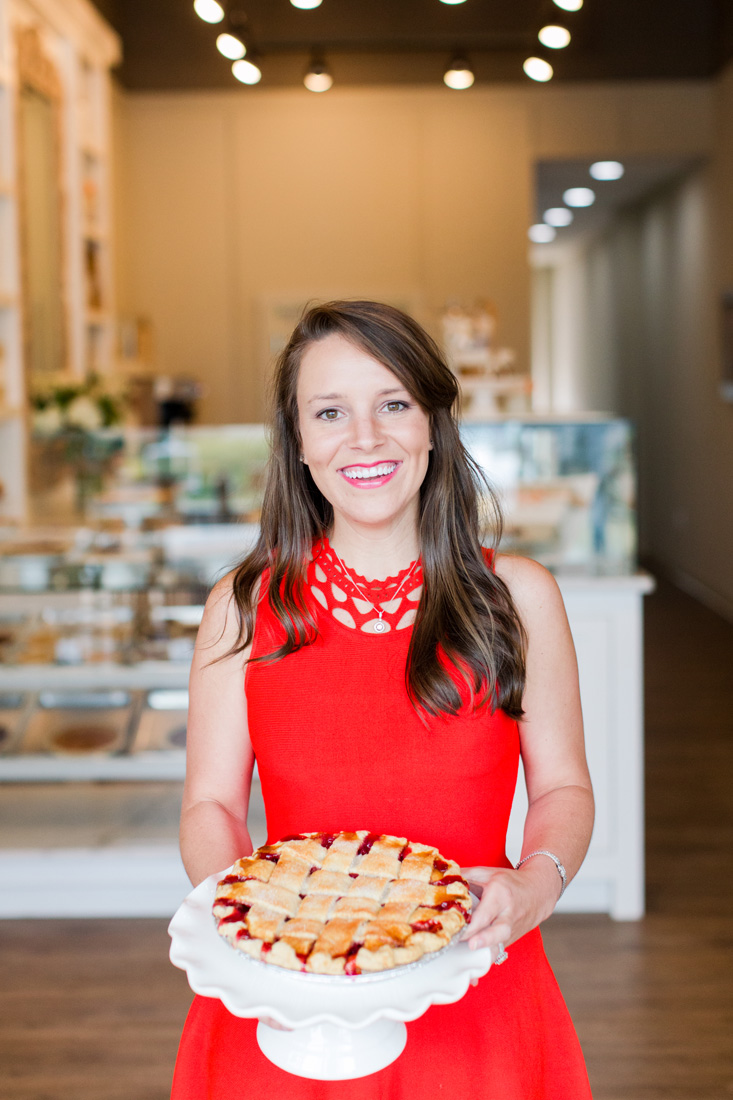 The Southern belle learned that sort of perseverance working in sales before learning to bake from her mother-in-law. "[Being in sales] taught me not to fear rejection," she says. "When I started Southern Baked Pie in 2012, I had less than $400 in my bank account. No matter how much you have, if you believe and push hard enough, you can turn it into something successful." Today, the sweet-and-savory pie company (originally called Buttermilk Pie Company) has brick-and-mortar locations in Buckhead, Alpharetta and Gainesville; a 6,000-square-foot production facility; and an online presence, including at Dean & DeLuca. The company was a 2017 Buckhead Business of the Year finalist, and Wilbanks' first cookbook, Southern Baked: Celebrating Life with Pie, comes out this summer. Her flaky, buttery pies come in three sizes that serve one, two or eight. We spoke to Wilbanks to learn more.
How did you get your start baking?
My mother-in-law was visiting, and I wanted to make my husband's favorite pie: buttermilk. She made everything from scratch, and I fell in love with the art of pastry. I'm a type-A, 90-milesper- hour person. To make pie, you have to slow down and be precise. This was my chance to do that.
How did you transition baking from a hobby to a business?
I kept asking my mother-in-law for more recipes. I was baking pies for neighbors and friends when my husband signed me up for a festival. I had two days to make business cards, get a tent and bake a ton of pies. I did it, and we sold the pies for $4 a slice. The next weekend, I signed up for another festival called Gold Rush in Dahlonega. I actually dialed 911 and asked for the sheriff to find out who was in charge [of the festival]. I sold $2,500 worth of pies. I started collecting email addresses at events and marketed to them. In August 2013, we opened a retail space in Gainesville. In the fall of 2016, we opened in Buckhead and Alpharetta.
How do you come up with the pie flavors?
Most recipes come from my mother-inlaw, parents or grandparents. They're simple, great tasting, Southern, traditional recipes. We don't have any funky flavors. The connection to the past appeals to people. It's very nostalgic. What are your favorites? The chocolate chess made with Ghirardelli chocolate, because it isn't overly sweet or rich. The chicken pot pie is perfect for dinner on a night when you don't want to cook. We have a new chocolate ganache coconut "Candy Bar Pie" that tastes like a Mounds. [This month], we release our fruit pies: blueberry, blackberry and peach.
What's your goal for the company?
To create a dominate regional presence in the Southeast. We hope to move into the Northeast later. We want people to feel connected to the brand.
What do you do for fun?
I love to get away to Lake Burton, paddleboard, be on the lake with my kids and read business books. If I wasn't a pie maker, I'd be an interior designer. I designed my own packaging, marketing and all of the stores. I'm most proud of the design in Buckhead. It's dreamy.
SOUTHERN BAKED PIE COMPANY
3145 Peachtree Road
Atlanta 30305
404.263.0820
southernbakedpie.com
STORY: Carly Cooper
Photo: Abby Beaux Photography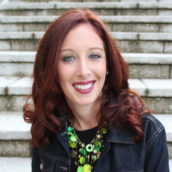 Carly Cooper
Foodie Tastemaker Columnist at Simply Buckhead. Contributing Editor at Atlanta Magazine. Restaurant Aficionado and Mother of Two.