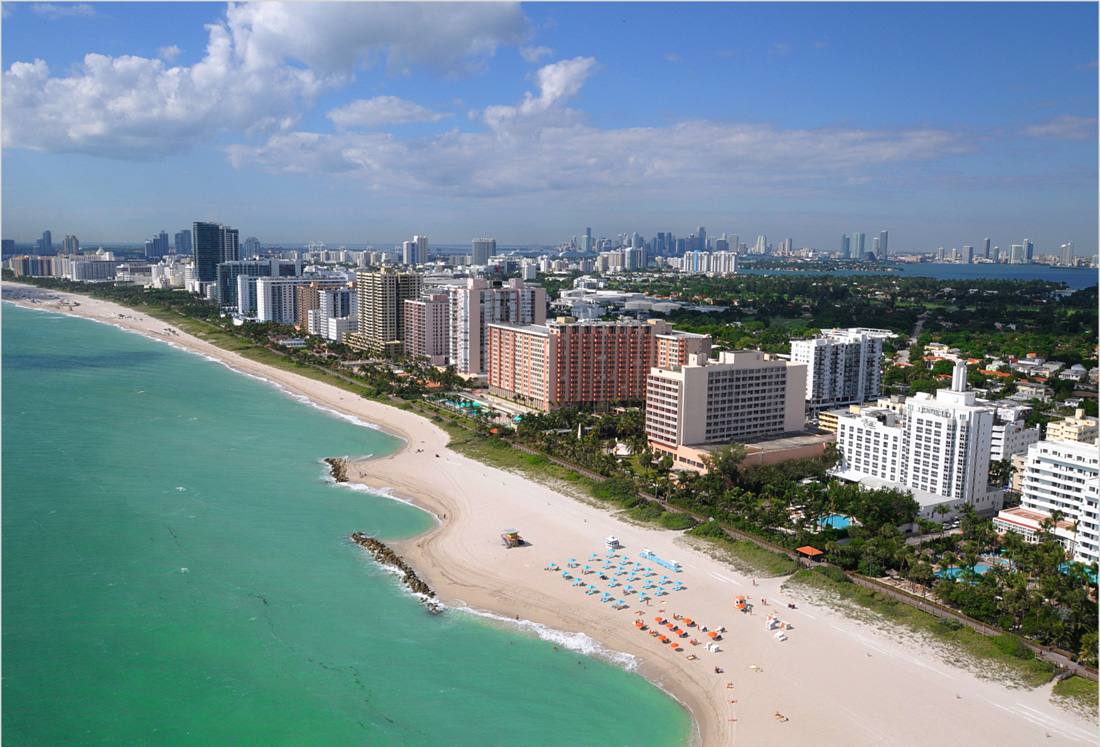 A weekend of R&R at The Palms Hotel & Spa
As I crawled into the HydroCapsule pod that encased my body from the neck down, I couldn't help but wonder if I'd committed to a skin rejuvenating spa treatment or a trip to outer space. But as the tiny droplets of warm water and steam started to melt away the salt scrub that had been applied to my skin, leaving it feeling like silk, the answer came to me: This was easily one of the best spa treatments I'd ever experienced.
Welcome to the relaxation and pleasure that went hand in hand with my long weekend visit to The Palms Hotel & Spa, a boutique hotel in Miami Beach located just minutes from South Beach. Read on to find out why I think this spot might be the perfect home base the next time you're in need of a little South Florida R&R.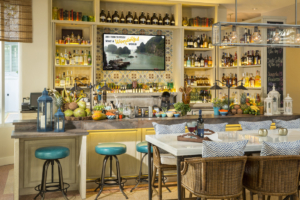 Friday.
My partner in crime for the weekend, my good friend, Lane, and I got into town just in time for dinner. We dropped our bags in our ocean view room, which was appointed with luxe touches such as Egyptian cotton bed linens and rain forest shower heads. Then we headed down to the hotel's restaurant, Essensia, where we toasted our arrival with a bottle of rosé and dined on tuna with compressed watermelon and ceviche. Since it was our first night in town, we decided to close it out with a few glasses of prosecco at the open air bar at Hyde Beach in the SLS South Beach Hotel, just a quick Uber ride away from The Palms. We had arrived.
Saturday.
Lane and I were thrilled to see a made-to-order omelet station that included everything from pastries to fresh fruit as part of the breakfast spread at Essensia. After stuffing ourselves, we headed down to the hotel's beach area where an attendant promptly set up two chairs and an umbrella for us. One of the things I enjoyed most about this property is that the beach is peaceful and walkable, but it's close enough to the chaos of South Beach if you need a little action. We spent the day strolling on the sand, taking dips in the water to cool off, munching salads and sipping drinks that were delivered to our chairs by the attendants. Before we knew it, it was time to eat again. We hopped in an Uber and ventured into the heart of South Beach for dinner at Red, The Steakhouse. Here, we enjoyed tastes ranging from lemon garlic shrimp to an assortment of every cut of steak under the sun, including Japanese Kobe. By the end of the meal, you could stick a fork in us 'cause we were done for the night.
Sunday.
Instead of spending the entire day beachside, Lane and I switched it up and hung out by the pool. A few hours into our lazing about, I left Lane dozing in her chair and checked into the spa. (I was signed up for the 80-minute Palms signature massage.) As mentioned, the process started with a full-body exfoliation in the space-age pod. When I stepped out of it, my skin was super smooth. But the magic didn't stop there. The exfoliation was followed with a much-needed massage. I think I was floating when I rejoined Lane at the pool. Happy hour snuck up on us, but we already had a spot picked out: Wunderbar at Circa 39, the sister hotel to The Palms. We made the 10-minute walk over to the colorful and cozy bar where we sipped on the Oriental Crush, the bar's twist on a mojito. And the bites (Carne Con Queso egg rolls and the "Floribbean" glazed wings) were the perfect comfort food after a long pool and spa day. It was another satisfying meal to top off a memorable Miami day.
Monday.
Thanks to an afternoon flight, Lane and I had plenty of time to enjoy one more poolside breakfast on the terrace and a few more hours of sun next to the teal water. And as we sat in the Delta Sky Club lounge with our last girl's weekend cocktail, I thought back on the trip that was. It was the ideal balance of relaxation and enjoying all the energy that Miami has to offer. Lane and I had found perfection among the palms.
THE DETAILS:
The Palms Hotel & Spa
3025 Collins Avenue
Miami Beach 33140
800.550.0505
thepalmshotel.com
Hyde Beach
1701 Collins Avenue
Miami 33139
305.455.2990
sbe.com/nightlife/locations/hyde-beach
Red, The Steakhouse
119 Washington Avenue
Miami Beach 33139
305.534.3688
redthesteakhouse.com
Circa 39
3900 Collins Avenue
Miami Beach 33140
305.538.4900
circa39.com
STORY: Amelia Pavlik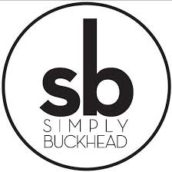 SimplyBuckhead
Simply Buckhead is an upscale lifestyle magazine focused on the best and brightest individuals, businesses and events in Buckhead, Brookhaven, Sandy Springs, Dunwoody and Chamblee. With a commitment to journalistic excellence, the magazine serves as the authority on who to know, what to do and where to go in the community, and its surroundings.