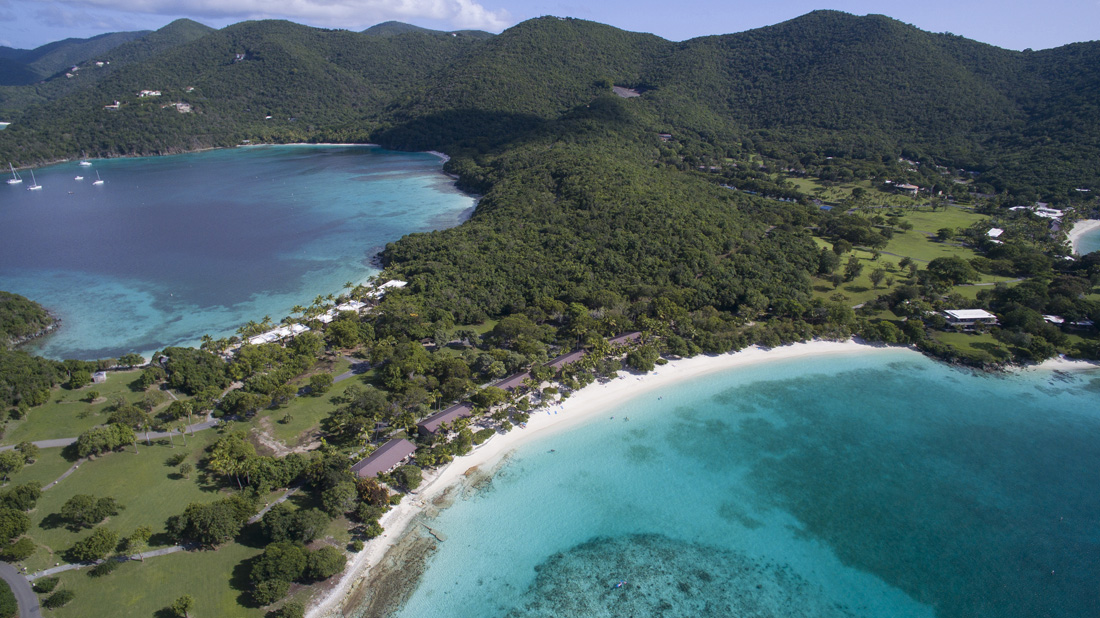 UNPLUG FROM LIFE AT CANEEL BAY RESORT IN ST. JOHN
Oftentimes one of the joys of traveling someplace new is in the arrival adventure; other times, you just want to get where you're going. To my delight, the trip from Atlanta to Caneel Bay Resort in St. John in the U.S. Virgin Islands was a bit of both. The 3.5-hour direct flight to St. Thomas that requires no passport for U.S. citizens was a breeze. Upon arrival, the resort scooped hotel guests up by baggage claim and shuttled us to a private ferry for a 30- minute boat ride to St. John. With a coconut- rum drink in hand (served onboard), sea breeze in hair and island landscape in sight, vacation had officially begun.
Set on a private peninsula within 170 acres of Virgin Islands National Park, Caneel Bay is its own little world with perfectly coiffed lawns, pristine natural surroundings, seven white-sand beaches and views of the crystal-clear blue Caribbean Ocean from every corner. The way the 166 rooms are spread out over the various beaches and tropical gardens makes it seem even more exclusive and secluded than it already is. Each room, low-key in its luxury with mint green accents, light wood furniture and tiled floors, comes with a private patio or balcony to enjoy—just make sure to pack your Kindle, as there's no TV. If ultimate privacy is what you're after, stay in the famed five bedroom "Cottage 7" that was once the island home of the Rockefeller family who "discovered" Caneel Bay in the 1950s.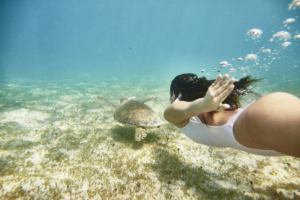 Being a beach bum for at least a day should be a prerequisite, but plenty of activities, namely watersports, will keep you busy. I enjoyed a combined kayak, snorkeling and nature tour with Virgin Island EcoTours. The highlight was spotting sea turtles, blowfish and packs of wild donkeys roaming around as if they owned the place. (No petting!) Looking to flex my diving muscles, I also embarked on an easygoing half-day, two-stop scuba excursion with Patagon Dive Center that visited coral gardens teeming with fish and manta rays. The excellent visibility, warm ocean water and convivial personalities of the Patagon guys enhanced the diving experience even further.
For those looking to keep to higher ground, the property has tennis, basketball, croquet, a yoga and Pilates studio and a few hiking trails. One morning, I gave myself a good mosquito-spray dousing (Zika, be damned) and traversed the scenic Mary's Trail. Named in honor of Mary Rockefeller, this half-mile, 30-minute loop boasts stunning views of the tiny islands off the north shore.
All that activity gave me a great excuse to indulge at the resort's restaurants. For lunch, don't miss the sushi menu of fresh, quality rolls and sashimi at Caneel Beach Bar and Grill. A must-visit for dinner is ZoZo's that serves northern Italian fare such as 28-day wet-aged beef tenderloin, grilled octopus and fresh pappardelle with wild mushrooms. Perched atop 18thcentury sugar mill ruins—remnants of the area's sugarcane plantation past life— it's the perfect place for a sunset, too.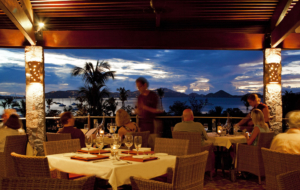 My entire stay was a flawless exercise in unplugging. Just when I thought a deeper level of relaxation couldn't be attained, I had a soothing 50-minute massage. In one of the two spa cabanas that open up to Hawksnest Beach, I was lulled into a blissful state by the sound of the ocean and my therapist's sore-muscle-penetrating maneuvers.
High on life after a few days of St. John's hospitality, I reluctantly headed home. On the bright side, a renovation is in the works to modernize and refresh all of the accommodations, giving me a pretext to return sooner rather than later.
DETAILS:
Caneel Bay Resort
P.O. Box 720, Cruz Bay
St. John
U.S. Virgin Islands
00831-0720
340.776.6111
caneelbay.com
Rates start at $429 per night
Patagon Dive Center
340.776.6111, ext. 7290
patagondivecenter.com
Virgin Island EcoTours
340.779.2155
viecotours.com
STORY: Karina Antenucci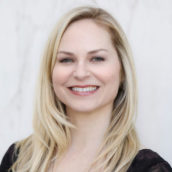 Karina Antenucci
Managing Editor and Wellness Columnist at Simply Buckhead. Blogger at Badass + Healthy.