PACK THIS WORKOUT FOR STAYING IN SHAPE ON YOUR NEXT BEACH GETAWAY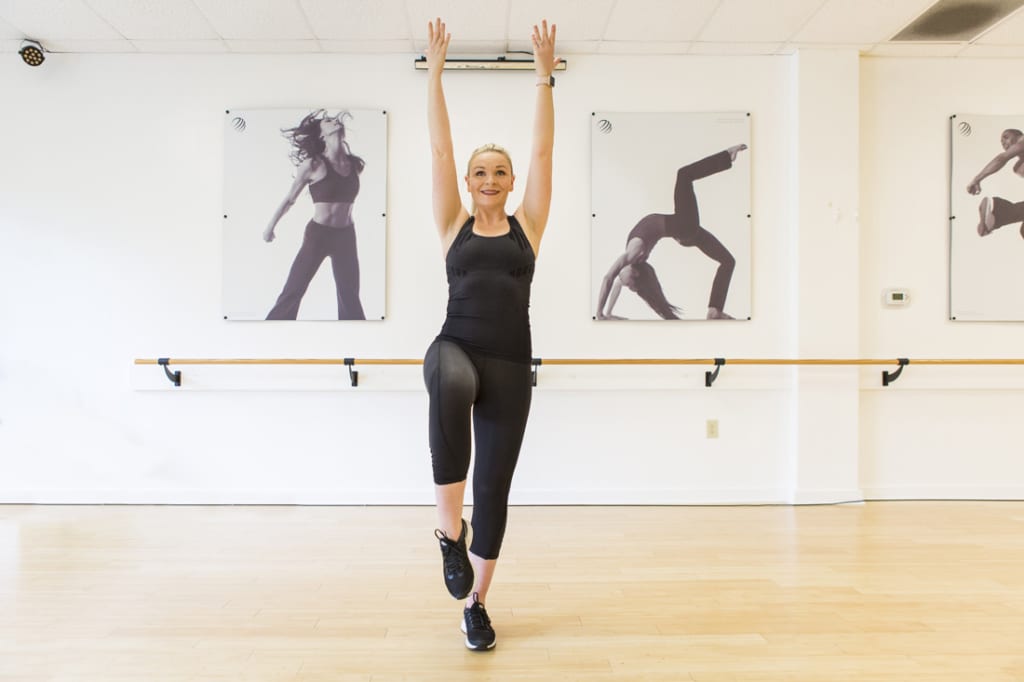 STORY: Amelia Pavlik
Photos: Meredith Davis, Merrily Creative
The temptation is real, y'all. That is, the temptation to do nothing but laze in the sun and drink margaritas during that week at the beach. "It's easy to feel self-conscious putting on a swimsuit, but getting a workout in will help boost your confidence and make you feel tighter instantly," says Donna Burke, owner of Forme Studios in Buckhead. "Remember, workouts don't need to be an hour to be effective." To take the guesswork out of your vacation sweat sessions, Burke has created a five-move workout you can knock out in about 30 minutes. Do the exercises on solid ground, or try them in the sand to up the intensity.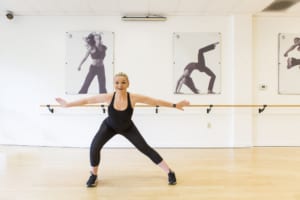 1. LUNGE AND LIFT ( step 1 above)

MUSCLES WORKED: GLUTES, THIGHS AND LOWER ABDOMINALS
Start with your feet together and parallel. Step the right leg out to the side into a lunge, bending the right knee, working to get as low as you can while keeping your lower abdominals pulled in and your chest lifted. After you do a full side lunge, push off the ground and pull your knee up toward your chest, squeezing your abdominals for balance. Try 25 repetitions on each side. Make things more challenging by adding a jump from the standing leg as you bring the knee into the chest.
WORKED: INNER THIGHS, GLUTES AND CALVES
Start with your feet slightly wider than your hips, with your toes turned out slightly. Drop down into a squatting position and raise your arms to shoulder level. Next, press up to standing while lifting onto your toes, raising your arms overhead into a big V and squeezing your glutes. Try three rounds of 20 repetitions. Make it tougher by staying on your toes the entire movement.
MUSCLES WORKED: ABDOMINALS
Start with your feet slightly wider than your hips and extend your left leg to the side. Then, extend your right arm at shoulder height and bend it to a 90-degree angle. Twist your right arm into the center, while at the same time lifting your left knee to your chest. Extend both arm and leg back out, and repeat this movement as quickly (but controlled) as possible to get your heart rate up. Do 30 repetitions on each side. For more of a challenge, grab a water bottle to use as a weight.
MUSCLES WORKED: GLUTES, HAMSTRINGS AND LOWER ABDOMINALS
Get into a tabletop position on the floor, facing down, with your hands underneath your shoulders, knees underneath your hips and your back flat. Pull your lower belly into your spine to engage your core and bring your right leg up to 90 degrees. Lift it in line with your hips and squeeze your glutes, making sure your lower back never arches and that the leg never comes higher than your hip. Bring the knee back into the chest, and repeat. After 20 repetitions, hold the leg in line with your hip, then do 20 tiny pulses. Complete three rounds on each side. If you have lower back problems, rest on your forearms instead of your hands. For more of a challenge, add a water bottle behind your knee.
MUSCLES WORKED: OBLIQUES AND GLUTES
Step your feet out past your hips, and turn your toes out slightly while dropping down into the lowest squat you can with your chest lifted, glutes squeezed and shoulder blades pulled together. Bring one hand behind each ear with your elbows pointed out to the side, and then bend on one side, bringing the elbow down toward your hip. Return to standing, and repeat on the other side. If you have shoulder or neck issues, drop your hands down by your sides and reach for the outsides of your knees.
FORME STUDIOS
365 Peachtree Hills
Avenue N.E.
Atlanta 30305
404.668.1947
formestudios.com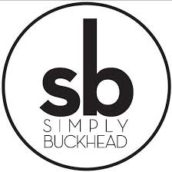 SimplyBuckhead
Simply Buckhead is an upscale lifestyle magazine focused on the best and brightest individuals, businesses and events in Buckhead, Brookhaven, Sandy Springs, Dunwoody and Chamblee. With a commitment to journalistic excellence, the magazine serves as the authority on who to know, what to do and where to go in the community, and its surroundings.