A BUCKHEAD ARTIST CAPTURES HIS FAVORITE CARS ON CANVAS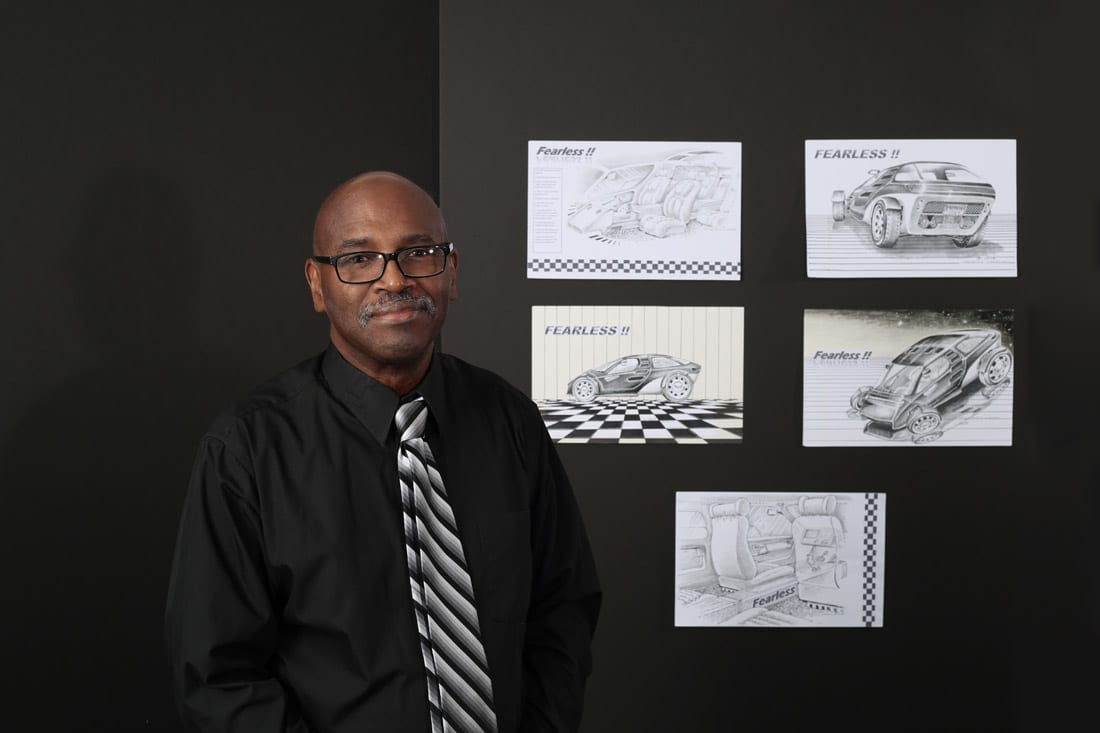 STORY: H.M. Cauley
PHOTO: Sara Hanna
Artrice Woodard remembers the days when gasoline was 35 cents a gallon "and you got a set of steak knives if you filled the tank," he says. From those early years growing up in New York, he was fascinated by cars of all kinds.
"When my buddies back in high school were working nine hours a day to pay for their cars, I built my own model cars," says the now 66-yearold. "I was more interested in what made a car run, how to design it and what it took to make it functional and pleasing to the eye. A '66 Chrysler or a Corvette is cool, but I knew it all started with an artist in a design studio."
Woodard's fascination with how cars look never left him, even while he went to the School of Visual Arts in Manhattan. While there in 1979, he produced his first piece of auto art.
"I saw that McGraw-Hill [publishers] was looking for some cover art, and I went over there with my half-put together portfolio and pieces of car art," he says. "They chose one of my works, and that was my first official job as an automotive illustrator."
The market for that sort of work is small, however, and so Woodard went from school to spending four years in the military before returning to civilian life and teaching painting, drawing and ceramics to disadvantaged youth in upstate New York. Along the way he picked up a few projects for the auto industry, including the design of customized front ends that were produced in fiberglass. But most of his jobs were art projects for commercial and residential clients.
Five years ago, Woodard and his wife of 35 years moved to Buckhead, and he enrolled at The Art Institute of Atlanta, earning an associate's degree in graphic arts. Now he's putting designs on T-shirts, doing fantasy and sci-fi illustrations, and using watercolors, spray paints, pencils and markers to create paintings of Ferraris, BMWs and Mercedes, along with classic Citroëns, Plymouth Barracudas and Ford Cobras, to name just a few. The images are replicated from memory, photos or film images.
Woodard is also working with the Atlanta Motor Speedway to create a historical retrospective around the contributions of minorities to the world of auto sports. "So few people are aware that so many people of color have made significant contributions," he says. "As far back as 1935, they have been racing—and still are."
But don't count Woodard among those tearing up the track. When it comes to driving, he relies on his trusty old Toyota Celica with 130,000 miles on the odometer to get him around. "Anything beyond basic transportation is just individual choice," he says. "This car does what I need it to do, and that's all anyone can expect from their mode of transportation."
To see samples of Artrice Woodard's car art, visit in2motorsports.com/artrice-woodard-jr.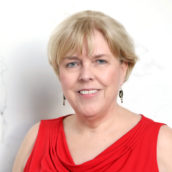 H.M Cauley
Atlanta-based writer and editor contributing to a number of local and state-wide publications. Instructor in Georgia State's Communication department and Emory's Continuing Education division.