At Buckhead's Mandarin Oriental hotel, creative artworks check in for a stay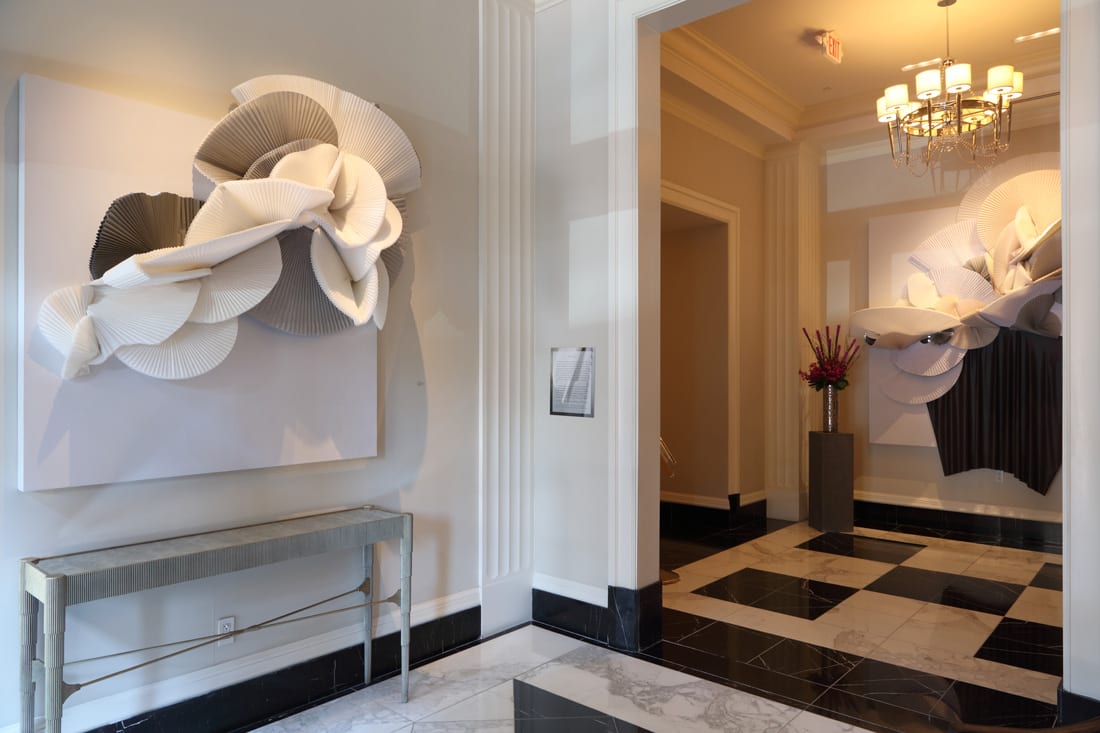 STORY: H.M. Cauley
Whether spending a day at the spa or settling in for a week's visit, visitors to the Mandarin Oriental, Atlanta hotel in Buckhead will find themselves surrounded by art. But come back in a few weeks, and the look will have changed, thanks to a program that rotates the works of local artists. "The hotel has been working for the last five or six years with the Bill Lowe Gallery to put a selection of art on the lobby level and in the spa," explains Sophie Dier, the hotel's director of marketing and communications. "We were always bringing in new art from a stable of artists, some of whom were local, while others were international."
But last year, an idea sprouted to spotlight just one artist and to turn the hotel's walls into a showcase for a collection of works in sync with the hotel's ambience and character. The hotel would become an exhibition destination.
"One thing that's important to our brand is a sense of place, of things that are local to that hotel," says Dier. "We've never had art created specifically for our hotel that keeps the aesthetics of this place in mind." Until now.
After reviewing the portfolios of potential artists whose work would be a good fit, Dier discovered Claire Chambless, and after a few months of sorting details, Chambless' works went on display in June. "Claire had been doing some pieces that had a fan theme [the fan is a symbol for the Mandarin Oriental brand], and we saw how it could be a great fit for a temporary, custom exhibit," says Dier.
Chambless had started working with fans about two years ago and was delighted to design 10 new pieces that play on the fan theme while still fitting the Mandarin Oriental's style.
"Doing a site-specific installation is harder than what you do for a gallery, but it does give new meaning to the work," says Chambless, who recently relocated from Atlanta to Los Angeles to begin a Master of Fine Arts program at the California Institute of the Arts. "It was different than putting up art in a white, boxy museum room," she says. "But I particularly like that my piece in the lounge, which was designed in response to the arch of the building, is in a place where it's really being lived with. Contemporary art can be very intimidating if you only have a brief encounter with it in a museum, but seeing it in an everyday setting normalizes it, and at the same time, exposes it to people who might not have the time to go to a museum."
Dier says the feedback from visitors has been positive. "Guests have been so intrigued by the work, wanting to know what it's made of, how long each piece took, who the artist is," says Dier. "I had a guest stop me in the lobby just the other day and tell me she wanted to take the piece above the fireplace home."
And that's completely possible: Each piece is for sale through the Bill Lowe Gallery, and buyers can take their favorite works home immediately. The rest of Chambless' creations will stay in place until the hotel selects another featured artist, but as of yet, no changes are planned, except to keep showcasing local talent.
"New pieces keep our spaces fresh and interesting," says Dier. "And it's another way for us to support arts and culture."
MANDARIN ORIENTAL, ATLANTA
3376 Peachtree Road N.E.
Atlanta 30326
404.995.7500
mandarinoriental.com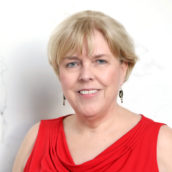 H.M Cauley
Atlanta-based writer and editor contributing to a number of local and state-wide publications. Instructor in Georgia State's Communication department and Emory's Continuing Education division.