WHY JAZZ BAND LEADER JOE GRANSDEN IS WILLING TO RISK EVEN BASIC LIP FUNCTION TO KEEP THE GENRE ALIVE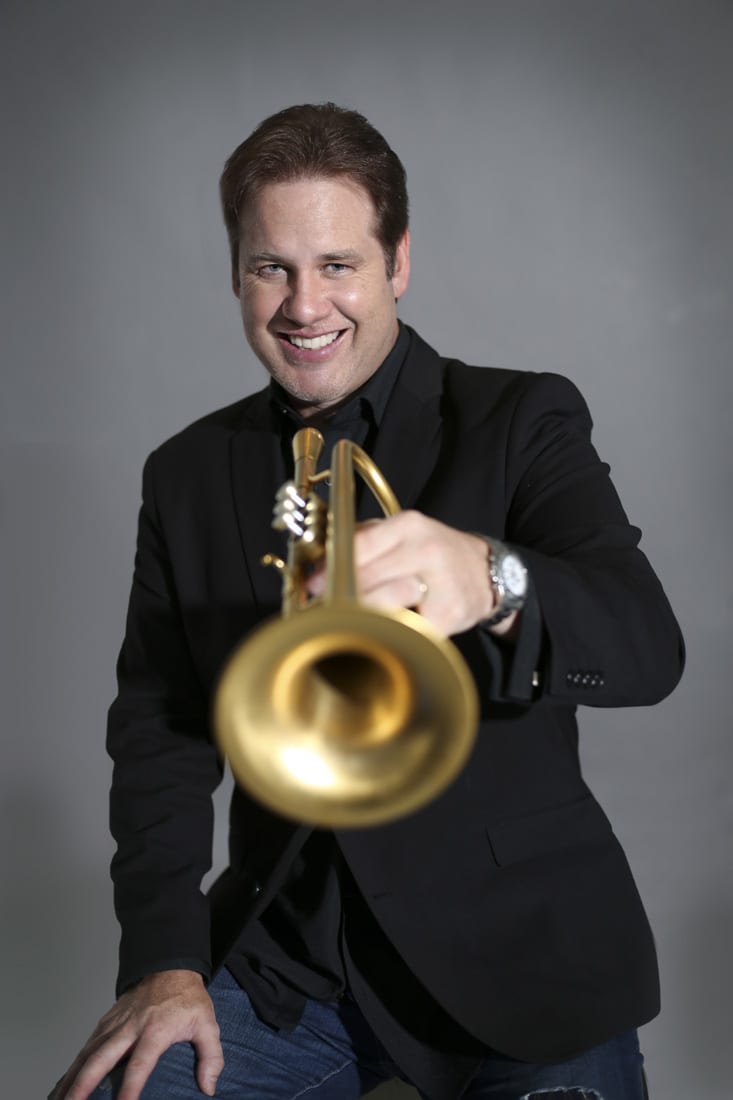 STORY: Neal Howard
PHOTOS: Sara Hanna
Roughly 10 years ago, when Joe Gransden met Kenny G at a party hosted by Clint Eastwood, there was instant chemistry. "We hit it off pretty good," Gransden says of befriending the international sax superstar, who recently lent a tenor solo to the title track of Gransden's latest studio album, Go Getta. "My band was opening for Kenny that night. We were sound checking and Clint was in there watching, and he came up and suggested that Kenny and I do something together. So we played a duet during the show and became good friends."
Joe Gransden & His Big Band are no strangers to the adulation of celebrity fans. When playing gigs across Atlanta, it's not unusual to catch a glimpse of high-profile faces stationed throughout the crowd—Vanessa Williams and Craig Robinson, for instance, as well as Eastwood when he's filming in Georgia.
For the making of Go Getta, Gransden's 16-piece outfit surrounded themselves with revered company. This time, it was on the recording side of the equation. The album was laid down at the home studio of Zac Brown Band founding member and multi instrumentalist, John Driskell Hopkins.
"I knew at 10 years old what I was doing with the rest of my life," Gransden recalls of his music-obsessed childhood. "I always had this vibe towards music, and in my house growing up, through my father and mother, it was always there. Count Basie, Frank Sinatra, Nat King Cole, Miles Davis, anybody you could think of who was in that world, they played."
A well-established penchant for performance was also embedded in the Gransden family DNA. His father was a professional piano player and singer. His trumpet-player grandfather gigged with Harry James, Glenn Miller, Tommy Dorsey and others. His mother was a choreographer.
Young Gransden became so consumed with trumpet playing that he nearly disfigured himself. "It became like a drug," he says. "I couldn't stop practicing, and I didn't let the muscle tissue around my lips rest enough; I never gave it a break. Subsequently, I kept moving the mouthpiece around to find a place that didn't hurt. I had to start over when I was about 20 because I'd done so much damage to my chops."
Decades later, his self-possession with his instrument has paid off in spades. Joe Gransden & His Big Band are currently celebrating their nine-year anniversary with shows every first and third Monday at Cafe 290 in Sandy Springs and a show each Wednesday at Valenza in Brookhaven. They're also waiting for word on whether or not Go Getta and/or Christmas Song, his upcoming holiday LP, will receive 2019 Grammy nominations.
WHERE TO CATCH HIM: Cafe 290, Sandy Springs Valenza, Brookhaven
CURRENT PROJECTS: Go Getta, new studio LP Christmas Song, forthcoming holiday LP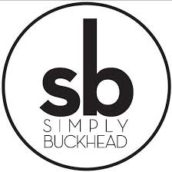 SimplyBuckhead
Simply Buckhead is an upscale lifestyle magazine focused on the best and brightest individuals, businesses and events in Buckhead, Brookhaven, Sandy Springs, Dunwoody and Chamblee. With a commitment to journalistic excellence, the magazine serves as the authority on who to know, what to do and where to go in the community, and its surroundings.