The Candler Hotel is bringing new life—and reasons to visit—downtown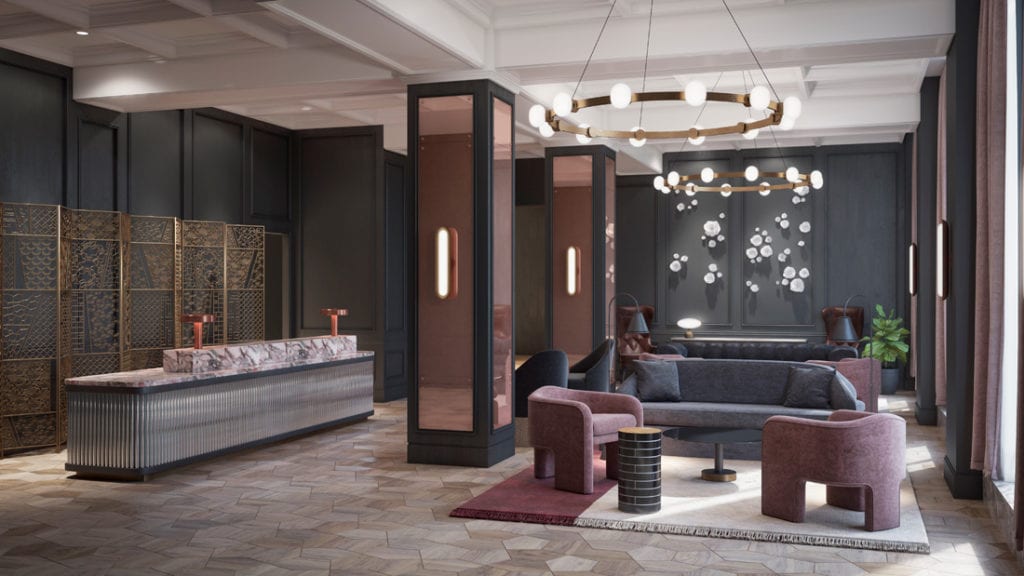 A friend planning to be in Atlanta last summer asked where she should stay. I was quick to steer her away from downtown and towards my favorite properties in Buckhead and Midtown, saying, "People work downtown, but that's not where most Atlantans hang out." Had she visited after The Candler Hotel, a new Curio Collection by Hilton, opened last fall, my recommendation would have been different.
When the building was commissioned in 1906 by The Coca- Cola Company's original owner, Asa Griggs Candler, the marble clad, Beaux-Arts structure was one of Atlanta's tallest buildings and its first steel skyscraper. The 17-story, 250,000-square-foot edifice was most recently an office building before sitting empty for a few years and undergoing its jaw-dropping transformation into the boutique hotel.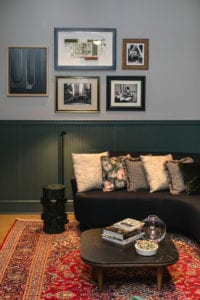 I got to spend an all-too-short staycation in the property just before Christmas. I'd viewed photos of the newly refurbished and transformed interiors, but seeing them in person was awe-inspiring. Because the building is listed on the National Register of Historic Places, San Francisco based interior designer Nicole Hollis, in concert with the owners, chose not to alter the structure itself. That decision turned out to be both a challenge and a benefit. She blended old and new, highlighting the Gothic and Renaissance elements throughout, restored the marble staircase and Tiffany light fixtures, and added historically accurate moldings and pink marble vanities, a touch inspired by the Georgia marble found in the basement. The owners were inspired by many of the lush gardens in and around Atlanta as well as the South's flora and fauna, so much of the upholstery features botanical motifs, most notably the bold magnolia print curtains, designed by Hollis' team. The designer created several libraries for guests to curl up with a good book or have a meeting. Eagle eyed visitors may spot law tomes from the office of famed attorney and Civil Rights activist Johnny Cochran, who once had offices here. Within the library lounge, rugs that are original to the building and discovered during the renovation adorn the floors. The hotel is a wonder, managing to feel both glamorous and approachable.
Its ideal location within easy striking distance from many of downtown Atlanta's prime attractions means guests won't want for things to do. The Martin Luther King Jr. National Historic Site, Georgia Aquarium, National Center for Civil and Human Rights, World of Coca-Cola and Mercedes-Benz Stadium are a mile or less away. Some of them are even visible from the hotel's floor-to-ceiling windows that were meticulously preserved during the renovation.
While there are a handful of worthy eateries nearby—the booths at The Municipal Market, otherwise known as the Sweet Auburn Curb Market, among them—The Candler Hotel is home to Chef Hugh Acheson's By George. The stylish restaurant and bar are decidedly French, though they draw heavily on Southern ingredients. The building's former ground level bank has been reincarnated into an elegant dining room with original grey and white Georgia marble columns topped with Ionic scroll work and glittering chandeliers. Breakfast, lunch and dinner are served here daily. The food and decor make every meal—even my simple breakfast of coffee and Anson Mill oats with candied pecans—feel like an event to be savored. Beverage Director Kellie Thorn makes such nuanced and artfully conceived cocktails using artisan, small-batch spirits and creative botanicals that a tipple alone makes the restaurant worth a trip.
When Candler commissioned the stately building bearing his name in 1906, downtown Atlanta was the place to be for Georgia's most important people. I'm happy to say that, thanks to the thoughtful renovation and exemplary hospitality offered by the team at The Candler Hotel, I've got a downtown spot ready to recommend to my own treasured guests.
The Candler Hotel Atlanta, Curio Collection by Hilton
127 Peachtree St. N.E.
Atlanta 30303
404.523.1200
hilton.com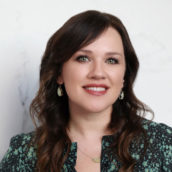 Jennifer Bradley Franklin
Senior Contributing Editor and Beauty Columnist at Simply Buckhead. Travel, Food and Design Writer and Author.