Nick Pappas, Mercedes-Benz Stadium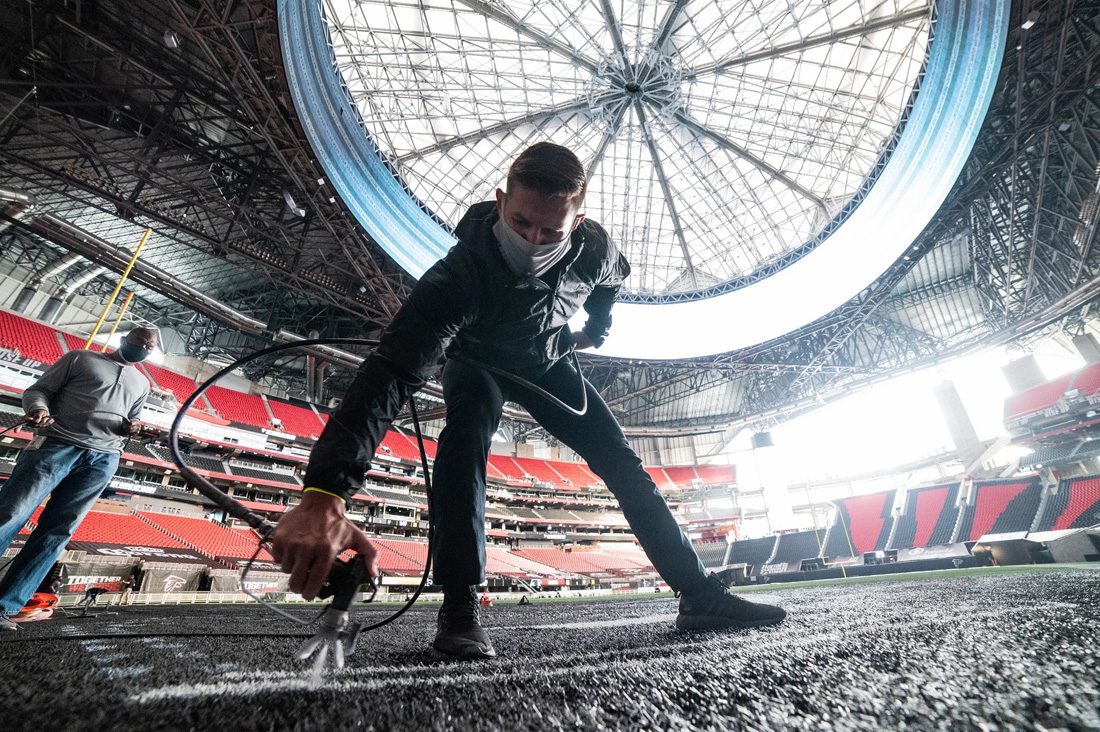 "There are 70,000 seats in this building, and they all point at one thing: the field," says Nick Pappas, head groundskeeper and conversions manager for AMB Sports and Entertainment at Mercedes- Benz Stadium, home of the Atlanta Falcons and the Atlanta United FC soccer club. "It's the canvas that everything happens on."
From NFL to MLS games, the synthetic turf field at Mercedes-Benz Stadium sees practically year-round sports action. What people don't realize, Pappas says, is that the turf is 100% green: Every logo, number or line must be painted on and removed before and after each game. There are no permanent inlays, as the turf must be converted between football and soccer games, which requires different setups. This often happens in fewer than 12 hours since Falcons and United games can occur back-to back on Saturdays and Sundays when seasons overlap. With about 30 major televised sporting events annually, including college football games, there's a lot of work to be done.
The venue also hosts up to 10 concerts per year that require the staff to spend 10 hours covering the field edge to edge with protective, interlocking flooring that can handle the weight of trucks, cranes and elaborate stage equipment. And that doesn't account for private functions and events such as Monster Jam and Supercross. "There's a team here that works tirelessly to get it all done," Pappas says.
That responsibility includes managing the safety and lifespan of the field, which is tested regularly by the NFL and MLS. The stadium boasts state-of-the-art technology that monitors the turf 24 hours a day, and the turf is replaced periodically. Pappas' team recently swapped out the previous surface after three seasons; the turf was recycled through a cutting-edge process that separated the infill, green fibers and backing, with the infill being used in other stadium installs nationwide and the fibers being melted down for the secondary use market. Some of that fiber will return to the stadium in the form of ADA-compliant picnic and seating benches for the 4.5 acres of landscaped grounds around the building.
"Our goal is to provide safety and have a field that shows great on game day," Pappas says. "Mercedes-Benz Stadium prides itself on being a leader in the industry, and we expect our field to play at a very high level."
MERCEDES-BENZ STADIUM
470.341.5000
mercedesbenzstadium.com
@mercedesbenzstadium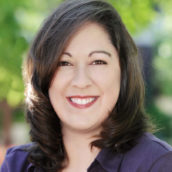 Amy Meadows
15 Minutes With columnist at Simply Buckhead. Freelance feature writer, children's book author and President of Green Meadows Communications, LLC.