At 76, Sandy Springs scribe Ken Brownlee keeps on writing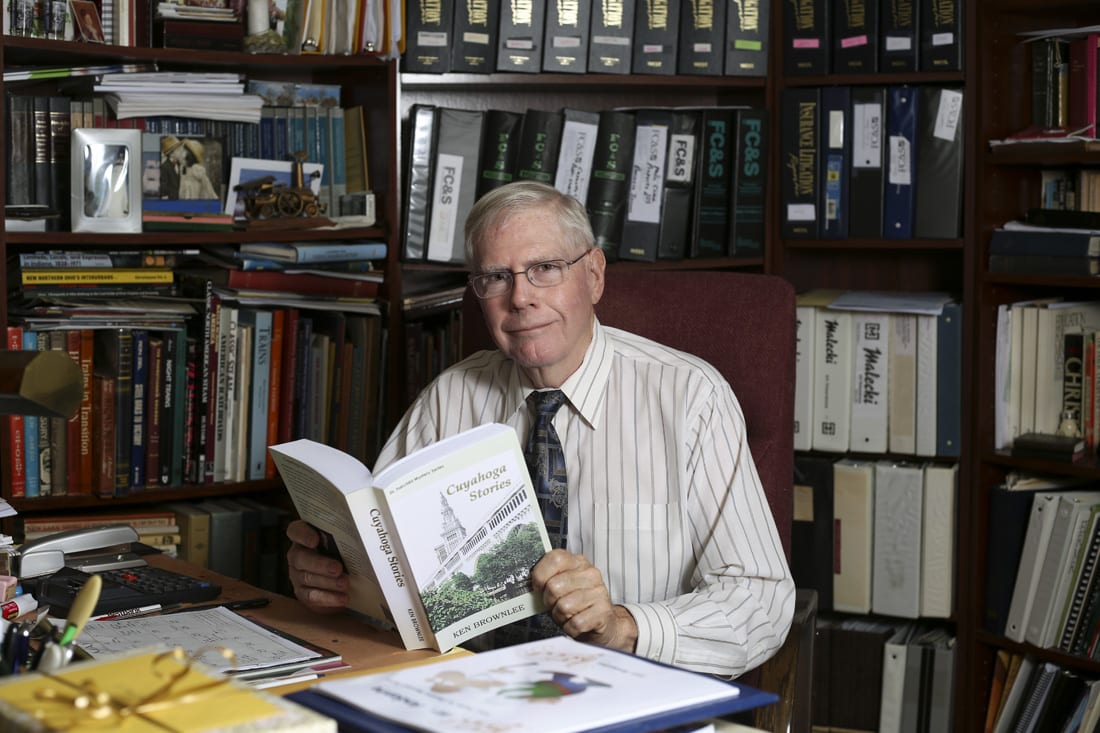 Ken Brownlee first realized he wanted to be a journalist when he was 7. "Even then, I was writing stuff," recalls the 76-year-old Sandy Springs resident.
Through stints on his high school paper and journalism courses in college at Case Western Reserve in Ohio, Brownlee stayed focused on a writing career. Even when he was drafted into the Army in the 1960s, he found time to turn out mystery stories. And he's never stopped: Today, his name is on more than 20 books, including his latest, Cuyahoga Stories, a collection of five mysteries that draw on some of Brownlee's favorite time periods and topics.
"I'm a railroad buff, so a lot of trains get included," says Brownlee, who has taught classes on the history of American transportation at Emory and Mercer universities.
Despite his passion for literature and writing, Brownlee never nailed that journalism career he dreamed of. Instead, he spent most of his professional life in the insurance industry. But even there, he found ways to write. He is the author of several textbooks on the intricacies of insurance that are still in print and that he updates regularly. For years, he produced an in-house magazine for his employer, the Sandy Springs-based Crawford & Company. In 1998, he semiretired, but he continues to write the company's monthly educational blog and some of its education courses. He's also a contributing editor for an insurance claims magazine. But he keeps coming back to fiction.
Brownlee's first book, Valley of the Gray Moon, was a collection of three stories he worked on for years. In the late 1980s, he got a word processor and an agent, and became serious about finishing them. The book was finally published in 1993. About two years ago, Brownlee's wife of 49 years, Madonna, published a book about her humorous experiences as a concert and church organist, and not to be outdone, Brownlee began working on Cuyahoga Stories, set in some of his favorite locations in Ohio's Cuyahoga Valley. Each of its five tales presents a baffling mystery peppered with tidbits of what Brownlee finds fascinating, be it a sunken trolley car or Wagner opera.
"I get my ideas often from the places where I grew up or visited, or from things I've read," he says. "And I love to read; I get four or five railroad magazines alone. I love [mystery writer] Sara Paretsky."
Brownlee has even tried his hand at poetry, recently wrapping up a book called Mr. Andante, featuring nine poems that explain musical terminology. "It's another one of those things I started years ago and just never did anything with, but I finally finished it."
Working on a mix of projects at one time not only keeps Brownlee's writing skills sharp, it helps keep him "out of mischief," he says. "I've got too many deadlines, and even though I've been writing for 60 years, I've never missed one."
CUYAHOGA STORIES is available online at Amazon.com and at Barnes & Noble.
STORY: H.M. Cauley
PHOTO: Sara Hanna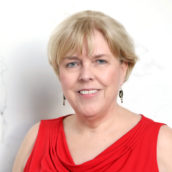 H.M Cauley
Atlanta-based writer and editor contributing to a number of local and state-wide publications. Instructor in Georgia State's Communication department and Emory's Continuing Education division.