Dish-finishing accoutrements to make your meals sing.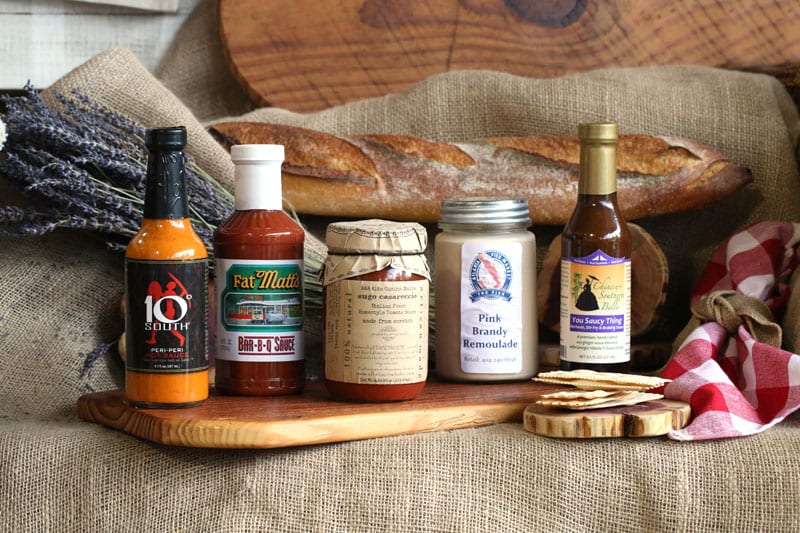 A well-made sauce can be the crowning glory of any dish—from steaks to stir-fries and burgers to veggies and so much more. Here, we explore some standouts, available right in our own Buckhead backyard.
1. 10 Degrees South:
Peri-Peri Sauce ($7 for 9.7 ounces)
Made from the African bird's eye chili, this is hot sauce with the interest turned up a notch. Named from the Swahili word for "pepper," it's made with an olive oil base, so the heat, while not unbearable to novice hot heads, lingers. At the restaurant, it adds a kick to lobster, chicken spring rolls and even biltong, the dried and cured meat traditional to South African cuisine.
4183 Roswell Road N.E.
Atlanta 30342
404.705.8870
10degreessouth.com
2. Fat Matt's Rib Shack:
Bar-B-Q Sauce ($8 for 16 ounces)
Read any crowd-sourced reviews of this barbecue joint and you'll see lots of words like "awesome," "delicious" and "tasty," and lucky for the Buckhead set, they bottle their signature sauce. The tomato-based concoction is sweet and tangy, with a hint of heat, and it works equally well with pulled pork, chicken or ribs.
1811 Piedmont Road N.E.
Atlanta 30324
404.607.1622
fatmattsribshack.com
3. Lucy's Market:
A&A Alta Cucina Italia Sugo Casareccio ($10.50 for 16 ounces)
This Atlanta-made pasta sauce has a silky texture that can only be achieved with time and patience. Ultra-ripe tomatoes are simmered low and slow with onions, carrots, celery, olive oil and herbs to create the ruby red Italian masterpiece. It begs for the addition of fresh pasta and homemade meatballs for a deliciously comforting meal.
102 West Paces Ferry Road
Atlanta 30305
404.869.9222
lucysmarket.com
4. Atlanta Fish Market:
Pink Brandy Rémoulade ($7 for 16 ounces)
Beneath Buckhead's "big fish" lies more than just the restaurant—insiders know that the retail market tucked behind the bar is a first rate place to catch dinner ingredients. This creamy sauce (made with a mayo base and brandy that dials up the flavor) is just right for dressing up a crab salad or salmon cakes or simply as a dip for shrimp cocktail.
265 Pharr Road N.E.
Atlanta 30305
404.262.3165
buckheadrestaurants.com
5. Whole Foods:
Chinese Southern Belle's You Saucy Thing ($8.99 for 8.5 ounces)
Atlanta-based mother and daughter duo Margaret and Natalie Keng take traditional Chinese sauces and infuse a bit of the South, each packing a delicious flavor punch. For this, they blend soy-ginger sauce with sweet Vidalia onions, a favorite from their now home state. Use it as a dipping sauce for your favorite pot sticker or as the finishing touch for a rocking stir-fry.
77 West Paces Ferry Road N.W.
Atlanta 30305
404.324.4100
wholefoodsmarket.com
STORY: Jennifer Bradley Franklin
PHOTO: Sara Hanna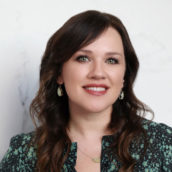 Jennifer Bradley Franklin
Senior Contributing Editor and Beauty Columnist at Simply Buckhead. Travel, Food and Design Writer and Author.