Laid back luxury found within the U.S.A.'s southernmost isles.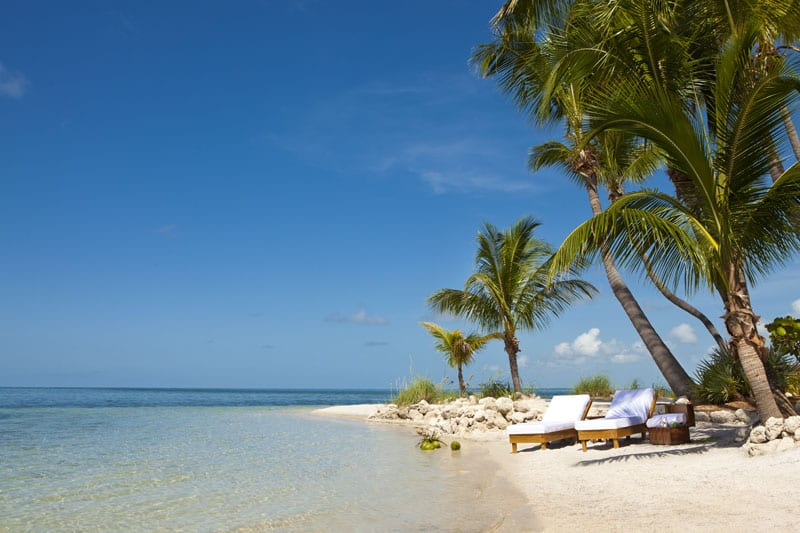 Those who prefer luxury travel may shy away from the lower Florida Keys, known for their quaint bed and breakfasts and quirky vibe. Au contraire— whether you prefer to stay within the colorful and bustling town of Key West or a tranquil island that's cutoff from the rest of the world, the lower Keys offer a couple of unforgettable upscale diamonds in the rough.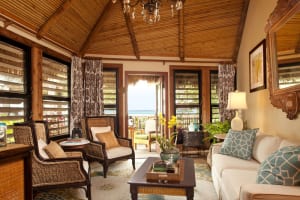 Situated on a 5.5-acre private island, Little Palm Island Resort & Spa feels like it could be located in the Caribbean rather than just a 20-minute motor-yacht ride from Little Torch Key. The romantic getaway, with 30 thatched-roof bungalow-style suites complete with private outdoor showers, four-poster king-size beds and soaking tubs, is never inhabited by more than 60 guests at a time. Though there is Wi-Fi throughout the property, cell phone usage is discouraged in public areas to inspire cutting off from the mobile world. And there is every opportunity to do just that. Lounging is what you do here. Bring a good book and seek solace on a hammock outside your bungalow, on a lounge chair at the small beach overlooking the crystal-blue ocean or by the pool shaded by lush Jamaican coconut palms where attendants bring you Gumby Slumbers (Captain Morgan's Parrot Bay coconut and spiced rums, pineapple, orange and cranberry juice with shredded coconut on top) on demand.
For a change of scenery, grab a kayak and paddle around the island, passing a mangrove forest inhabited by birds galore (there are about 100 species of visiting birds on the island). Or check out a motorized paddleboat, and float in the salt water for a while. Another great option: Snorkeling ($90 per person) or scuba diving ($185 per person, inclusive of all equipment) is top-notch, what with Looe Key National Marine Sanctuary's coral reef a mere 20-minute boat ride from Little Palm's shores. The water is warm and the marine life, including parrotfish, manta rays and, if you're lucky to see one, reef sharks, is abundant.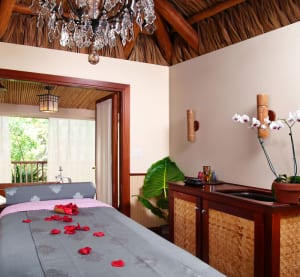 After your swim session, book a service at SpaTerre, the resort's boutique four-treatment-room spa that offers Asian-inspired ambiance with Indonesian teak furnishings and therapies. Indulge in the 110- minute Javanese Royal Treatment ($325) that includes a Balinese massage using jasmine-scented oil, hydrating warm yogurt massage, rice and turmeric scrub, scented shower and a soak in a flower-petal bath.
Everything exceeds expectations at Little Palm Island, including the food. Order from menus featuring French and Pan Latin flavors in your room, poolside (lunch only) or at The Dining Room restaurant that offers indoor, patio and beach seating. The menu changes seasonally, but you'll find dishes such as yellowtail snapper ceviche with passion fruit and coconut gelee, and Moulard duck confit of leg with French lentils, pea shoots, shaved truffles and Dijon mustard vinaigrette. If you do choose to dine at the pool or on the beach, be on the lookout for Key Deer (miniature deer) that like to bum a bread roll if you don't shoo them away fast enough! Other than potentially making off with your next bite, though, they are completely harmless and quite cute with their big doe eyes.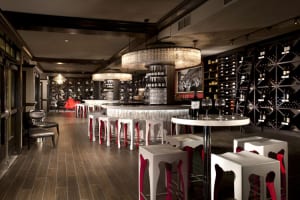 No trip to the Keys is complete without a visit to vibrant Key West, just a 30-minute drive from Little Torch Key. Shuttle boats run from Little Palm Island every 30 minutes back to the mainland, and transportation can be arranged from there if you didn't valet a car with the resort. To stay within the heart of the action (a must if it's your first time here) with shops, bars, art galleries and restaurants steps away, check in to La Concha Key West in Old Town. The landmark hotel, which has hosted literary celebrities such as Ernest Hemingway and Tennessee Williams over the years, underwent a full renovation in 2014 that updated its 160 guest rooms and 14 suites to a more chic, modern sensibility. A great way to kickoff your stay is to head downstairs to the hotel's glam (think red leather couches, modern bar and large chandeliers) wine shop, tasting room and lounge, Wine-O, for a wine tasting, artisanal cheese and fruit board and good Duval Street people watching. From there, you can take to the streets—some quiet and residential, others wild with partiers—to explore the continental U.S.A.'s southernmost point (photo time!).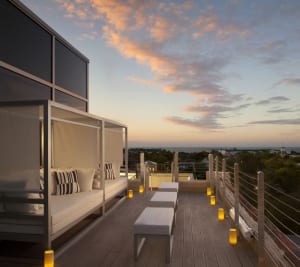 For a pampering break in between bellying up to Key West's abundant bar scene, pay a visit to La Concha's Top Spa. Situated atop the highest point in town, the new all-suite spa with floor-to-ceiling windows offers breathtaking, panoramic views— a great spot to be at sunset. Each of the six luxurious suites can accommodate a couple and includes amenities, such as a private bathroom with rain shower, balcony, Bose speakers with iPod dock, a mini fridge stocked with water and fresh juices, and a lounge area with a 55-inch flat-screen television. Try the signature Warm Seashell Massage ($160 for one 50-minute treatment and 40 additional minutes to chill in the suite), a twist on the ubiquitous hot stone massage that uses smooth seashells and aromatherapy oils to work out your kinks. The 50-minute High Point Hydrating Facial also doesn't disappoint; your esthetician layers on products that boost oxygen levels in the skin to revitalize your complexion and gives you a divine face massage that loosens all the tension points in your visage. Afterwards, order lunch en suite, and let the relaxation percolate.
From boats and beaches to bars, a visit to the Keys is like something out of a Jimmy Buffet song, but with luxurious locales to lay your head after a day well done.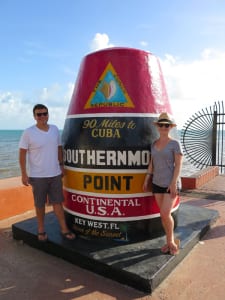 DETAILS:
Little Palm Island Resort & Spa
From $1,190 per night
28500 Overseas Highway
Mile Marker 28.5
Little Torch Key 33042
305.872.2524
littlepalmisland.com
Top Spa, Wine-O and La Concha Key West
From $239 per night
430 Duval Street
Key West 33040
305.280.0222 (spa)
305.296.2991 (hotel)
laconchakeywest.com
STORY: Karina Antenucci
Karina Antenucci
Managing Editor and Kids Columnist at Simply Buckhead. Wellness & Beauty Writer, Certified Holistic Health Practitioner and Mother.