Even toting a toddler along for a weekend at The Ritz-Carlton, Sarasota makes for a memorable affair.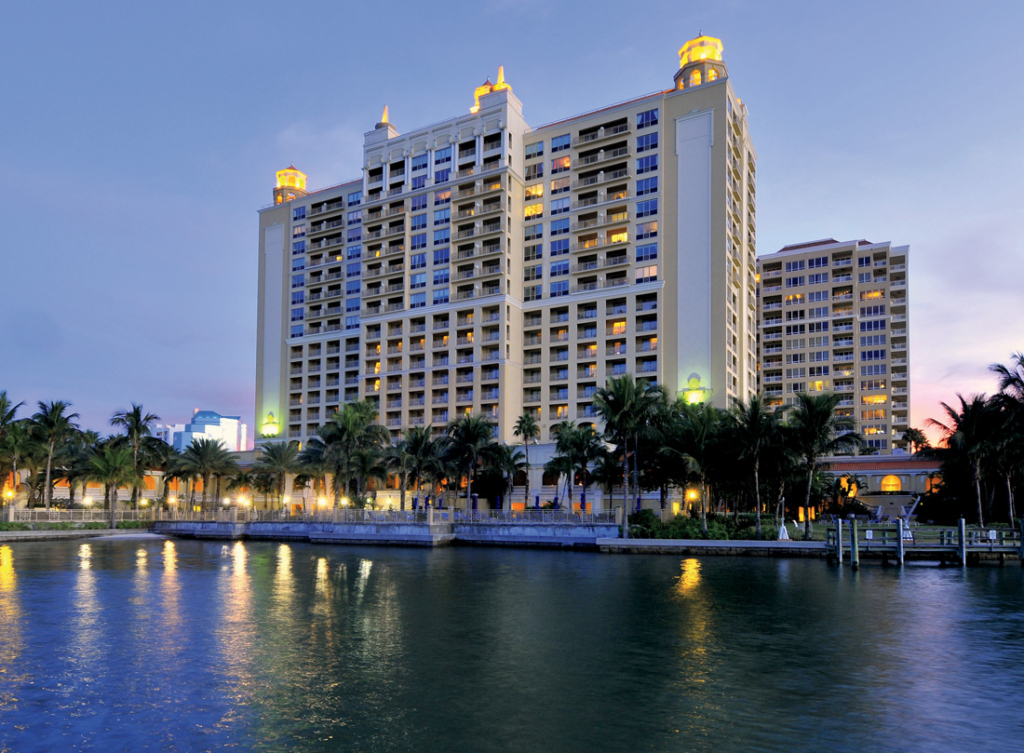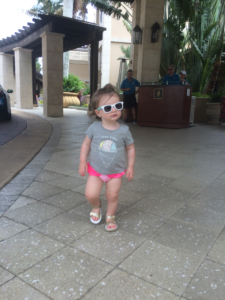 Traveling with a young child is a little like traveling with a celebrity. When my husband and I stepped into the lobby of The Ritz-Carlton, Sarasota with our 18-month-old daughter, Senna, we—I should say, she—were lavished with attention. "What's your name, cutie pie? Here's a balloon! Do you want to pick out a treasure from our treasure chest?"—all offers that my daughter took full advantage of.
Our seascape-inspired marina-view room on the seventh floor followed suit, an ode to toddler-hood. A crib, wooden ABC blocks, a stuffed turtle and a mini Ritz Kids tote packed with kid-friendly bath amenities (even a Florida-themed rubber ducky) awaited. After the plane ride, my husband and I could have used a bottle of wine as a perk; like accompanying a celeb, traveling with a tot is a high-maintenance affair. Luckily, the hotel, which recently underwent a multi-million dollar renovation, made every effort to make us feel right at home during our weekend stay.
We started off with a drink on the outdoor patio of Jack Dusty, the hotel's nautical-themed restaurant. While Mommy and Daddy imbibed (pisco sour for me and Manhattan for him) and snacked on a Hawaiian style tuna poke, our little princess climbed all over the patio furniture's gorgeous turquoise and coral pillows (whoops!) and tried, on more than one occasion, to make the nearby ornate fountain her personal swimming pool. When we'd wreaked enough havoc on happy hour, we headed upstairs for room service (pizzas and chocolate cake) and ocean breezes on our private balcony.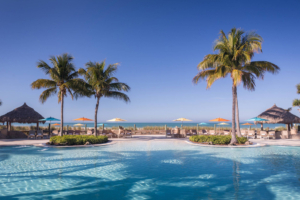 Our wake-up call the next morning came early. After breakfast, we hopped the first ride on the hotel's complimentary shuttle to The Beach Club on Lido Key, situated about 3 miles from the hotel. The oceanfront facilities, including an expansive pool, locker rooms and restaurant, are the perfect place for a family day in the sun. The Ritz staff outfitted our chairs with towels, brought us buckets of cold bottled water and beach toys. All that was left to do was enjoy. We swam, built sand castles and collected shells with Senna, while she took pauses to greet the admiring grandmas who walked by. (If she could write, she would've offered autographs.) When we'd had our fill of sand and salt, we relocated to the large pool overlooking the beach and joined scores of other families. After multiple dips and laps in the water, we had a laid back lunch of tacos and a fish sandwich. Full tummies, tanned and tired, we packed up and headed back to the hotel for afternoon naps … for all of us.
That evening, we finished off our "raiding of The Ritz" with a delectable meal at Jack Dusty. We thought a 6 p.m. reservation would make us early birds, but the wood-paneled bar was already packed with cocktailers. Throughout our meal, the server brought special kid-friendly touches, such as a bowl of Senna's favorite— blueberries—to keep her busy while we ordered and a message in a bottle telling the story of the restaurant, named for the term used to describe an 18th century naval store clerk.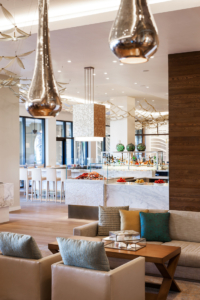 I began my meal with what is probably the most elaborate (and expensive—$23) drink I've ever had. Served in an oversized wine glass, The Siren is a combination of Ketel One vodka (you can also order it with Hendricks gin), St. Germaine Elderflower Liqueur, lemon, prosecco poured over three different "ices": grapefruit, cranberry and orchid. This impressive drink became Mommy's little helper as we survived our way through a lengthy but delicious feast without a toddler meltdown. Between bites of watermelon and tomato salad, oysters, grilled Maine lobster and Jack's Catch (Florida Pampano with a local pepper relish), we removed knives from baby's reach, played Frozen's "Let it Go" on our iPhone (more than once) and took turns taking Senna for walks around the restaurant so she could greet her fans.
Vacations "before baby" may have been more relaxing, but as Senna shoved oversized pieces of chicken into her blueberry-stained little mouth, we lifted our glasses (and a sippy cup) to toast a wonderful family weekend. Despite the mess of food below Senna's high chair and the sideways glances from some of the other diners, we wouldn't change a thing. After all, this is what it's like to travel with a celebrity.
THE RITZ-CARLTON, SARASOTA
1111 Ritz-Carlton Drive
Sarasota, Florida 34236
941.309.2000
ritzcarlton.com/en/hotels/florida/Sarasota
Room rates begin at $419 per night
STORY: Giannina Smith Bedford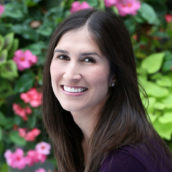 Giannina Bedford
Giannina S. Bedford is multi-faceted writer and editor. Her work covers design, travel, food and business. She's penned Simply Buckhead's home feature since inception and held a variety of editorial roles at the magazine. Her freelance work has appeared in Condé Nast Traveler, USA Today, Virtuoso Life, Hemispheres and TravelandLeisure.com. She also contributes regularly Atlanta Business Chronicle. Fluent in Spanish, Giannina was born in Miami and grew up in Brazil, Chile, Hawaii and Australia. She currently lives in Dunwoody with her two kids and husband.