George Lefont has paved the way for critically acclaimed movies for four decades.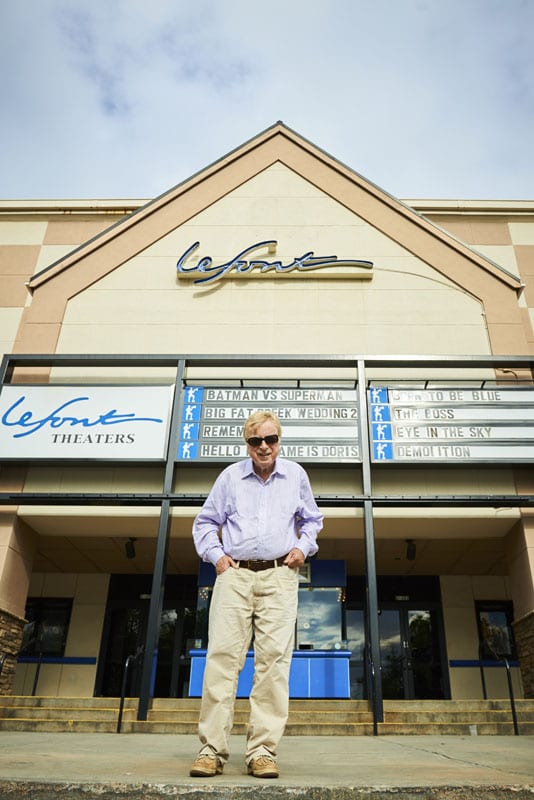 At 77, Buckhead resident George Lefont has done what he loves for a long time—and is not slowing down a bit. The Lefont Sandy Springs movie theater, which he has been running for 12 years, is the latest in a long line of local art house movie venues he has operated, overseeing operations and special events. Through his work he aims to restore the ambiance of classic movie theaters and offer programming alternatives to multiplex fare.
Born in San Francisco, Lefont attended the University of California, Berkeley, in 1956 to get a degree in business administration and accounting. While there, he frequented repertory theaters near the campus where he saw scores of classic films. When he came to Atlanta in 1964, he began a computer software business but eventually sold it in 1987. He realized his heart was not there. "I was looking for a new business," he recalls. "I remembered my days at Berkeley and started The Silver Screen, my first theater. That was in 1976."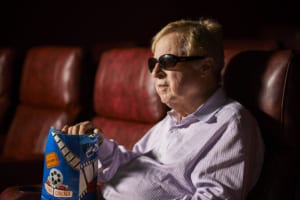 The Silver Screen was located in the Peachtree Battle Shopping Center. As president of Lefont Theaters, he went on to open and run venues such as The Screening Room on Piedmont Road, Garden Hills Cinema in Buckhead, Ansley Cinema, the Toco Hills Theater, and Marietta Star Cinema. He also operated the Plaza Theatre and the Tara Theatre for a bit, as well as a fourplex in Athens. Since 2004, Lefont has managed his Sandy Springs theater, alternating crossover Hollywood fare—mainstream movies with an appeal to critics and cinephiles—with the kinds of films he specialized in, such as independent movies, foreign films and documentaries. It's his only theater now, but at his height in 1986, Lefont had six different locations operating at the same time.
As an independent theater owner, he selects the movies he screens. "I have never delegated that task to anybody," he says. "I sought advice and consultation. They reflect my taste, although I keep my taste tied up a little bit, realizing that if I don't fill a theater with people, I won't be in business for long." He gives a film at least a two-week run to find an audience.
A personal highlight was championing Chariots of Fire in 1982. He had been tracking the film—which was released in England in 1981 and the United States the following year—and was a huge fan before it came to Atlanta. "I opened it and moved it into the Tara on an exclusive basis. It later won the Academy Award for Best Picture. I was having a party during the awards, and all my friends were there, and I literally fainted. People came over to congratulate me while I was on the floor."
Lefont has lived in Buckhead since moving to Atlanta. He loves the area's culture and variety of restaurants. His ex-wife Donna runs the theater's Lefont Film Society that brings additional, acclaimed films to town, and his daughter, Audrey, worked at the theater for a while. He also has two other daughters: Stacey, an attorney; and Paige, a teacher.
His current theater, which is one of the major hubs for the Atlanta Jewish Film Festival, is successful. He attributes that to a great location, ample parking and devoted patrons.
This year marks Lefont's 40th in the industry. He has survived changes in film equipment and audience behavior and still cherishes what he does. It's work, though. "You can love film, but it is a business. You have to pay attention to expenses and revenue. It takes constant attention. I've also learned that you're only as good as the last movie you show. You have to have your customer trust you."
LEFONT SANDY SPRINGS
5920 Roswell Road, Suite C-103
Atlanta 30328
404.255.0100
lefonttheaters.com
STORY: Jim Farmer
PHOTO: Joshua Gwyn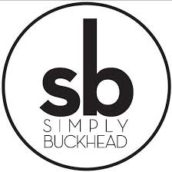 SimplyBuckhead
Simply Buckhead is an upscale lifestyle magazine focused on the best and brightest individuals, businesses and events in Buckhead, Brookhaven, Sandy Springs, Dunwoody and Chamblee. With a commitment to journalistic excellence, the magazine serves as the authority on who to know, what to do and where to go in the community, and its surroundings.