Knitting blankets for Grady babies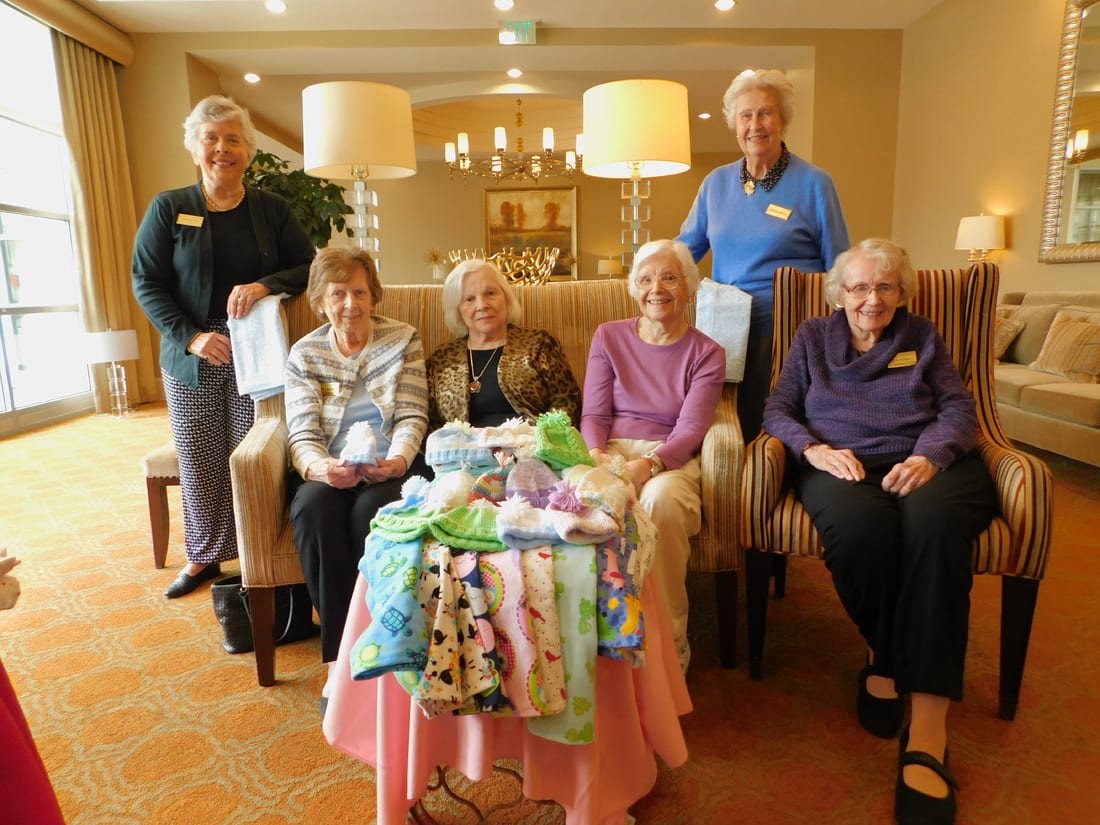 Every Monday afternoon at Lenbrook, a Buckhead retirement community, women ranging in age from 65 to 90 gather to knit, crochet or sew baby blankets and caps for new arrivals at Grady Memorial Hospital. Over the last 20 years, they've donated approximately 4,000 blankets and 2,500 caps.
Kay Martens, who leads the group, has personally knitted 500 caps using a pattern from a hospital in Virginia where she previously volunteered. "Two or three times a year after we've finished 100 items, a member of the group delivers them to Grady," she says. "Each one is unique."
Members say they get as much from their efforts as they give. "It's a great outreach for us, because a large number of babies are born into families without much income," says Pat Schneider, one of the blanket sewers. "When we heard that a baby had been brought to the hospital wrapped in newspapers, we just cringed. As long as there are babies in need, we plan to continue making blankets and caps."
When supplies get low, Schneider selects soft flannel at a craft store. "Last month, I filled a cart to the top," she says. "We cut the printed flannel into three-foot squares and hemmed all four sides. A few members use machines, but the majority sews by hand."
For more information, visit lenbrook-atlanta.org.
BY: Mickey Goodman
Mickey Goodman
Award-winning Ghostwriter, Journalist, Content Creator.