FOR RESTAURATEUR DEEDEE NIYOMKUL, LIFE IS A BALANCING ACT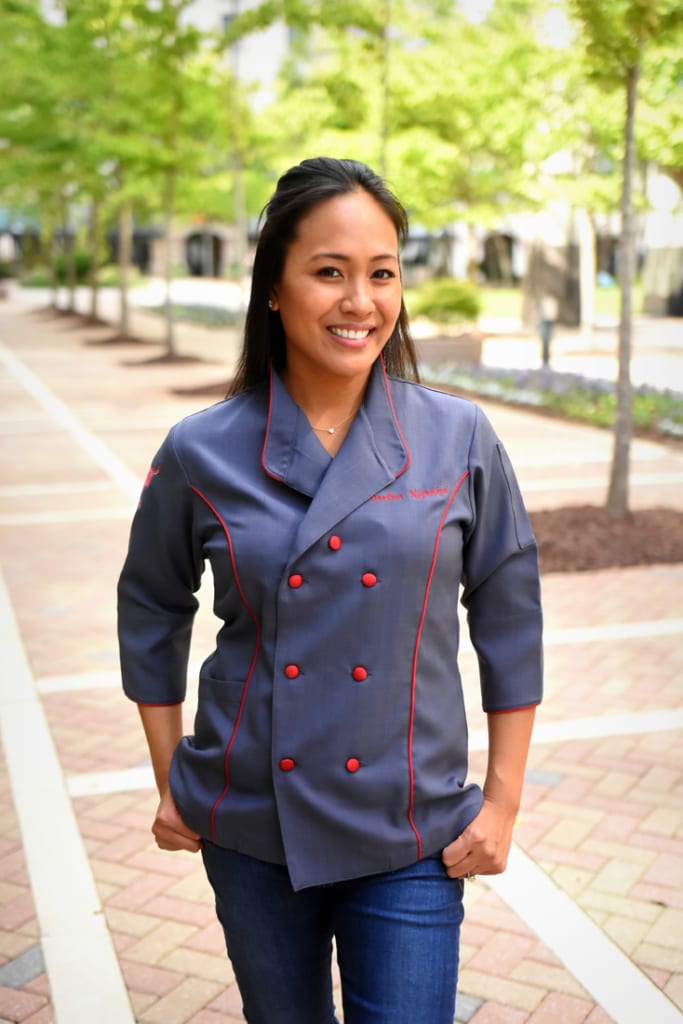 STORY: Carly Cooper
PHOTO: Chucky Kahng
DeeDee Niyomkul is a chef, restaurateur, wife and mother—and a woman who loves to travel, bike and dine at new spots around town. The Collier Hills resident owns Tuk Tuk Thai Food Loft in Brookwood Place and opened upscale modern Thai restaurant Chai Yo in Buckhead in January. Her numerous roles keep her engaged from morning till night.
The daughter of Charlie and Nan Niyomkul, the founders of Nan Thai Fine Dining and (the temporarily closed) Tamarind Seed, DeeDee grew up working in her family's restaurants. She's been a hostess, waitress, bartender and manager. But it was the hours spent in the kitchen with her grandmother, originally a street food vendor in Bangkok, that inspired her passion for cooking. She then studied under French Master Chef Xavier Salomon in San Francisco before accepting her first executive chef position at Nan. "I've been lucky to be able to work with a lot of great chefs," she says. "I feel like hard work really pays off."
What's your daily routine?
Juggling family and restaurants. I wake up and do breakfast with my son. I go to Chai Yo and set up the kitchen, then run to Tuk Tuk and make sure everyone is doing well. I'm making sure everything's clean and the lightbulbs are all in. I'm tasting the food in the kitchen and making sure the sauces are right. It's quality control. I'm back at Chai Yo for dinner service with the guests and staff.
How much of your time is spent managing rather than cooking?
Life as a restaurateur has totally changed for me. At the beginning, I used to go to the markets in the morning and buy all the ingredients myself, then be at the restaurant. Now, at Tuk Tuk, I have a great team who helps me. I train them how to make the sauces and work with them on things like a new dessert menu. Today, I was out shopping for a bowl for a new dessert for Chai Yo. I work on specials for the week and look at which fish and vegetables are in season. I have a kitchen manager who does the ordering.
What has been the biggest challenge in your career so far?
Starting fresh opening a new restaurant— creating a new menu and training the staff, while having a 2-year-old and another restaurant at the same time. Managing time as a mother in the workforce is very difficult, but stands as priority for me. My husband deals with the accounting and insurance, and my mom helps where she can.
Hospitality is not a 9-to-5 job. How do you balance motherhood with restaurant hours?
I have the mornings with my son. I go to the restaurants in the afternoon. I go back home for dinnertime [with my son] and then go back to the restaurant. I cook at home a lot—Italian and Persian, not Thai food. I grew up in New York and had a lot of Italian friends. My son loves to eat. We bring him by the restaurants occasionally.
How do you stay motivated and inspired?
I love what I do. Every restaurant is a passion project for me. Chai Yo is a concept I've had in my mind for a long time: fine dining meets modern food and design. It's turned out better than I visualized.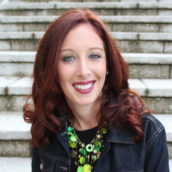 Carly Cooper
Foodie Tastemaker Columnist at Simply Buckhead. Contributing Editor at Atlanta Magazine. Restaurant Aficionado and Mother of Two.