Growing up with divorced parents, Chris Edwards' home-cooked meals were kept simple.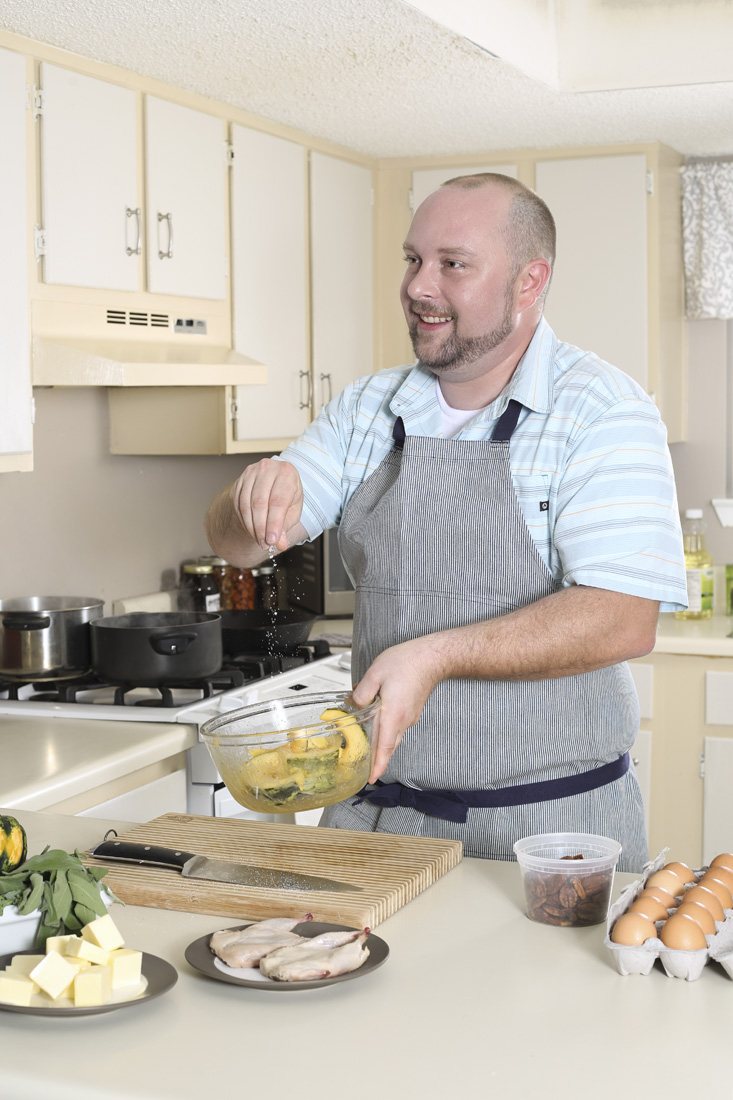 "There was a lot of spaghetti and pizza," he reminisces of his Atlanta-based childhood. These days, the executive chef of upscale Restaurant Eugene in Buckhead executes Chef Linton Hopkins' creative vision for locally sourced ingredients, but he still appreciates keeping things low-key when he's not in a professional kitchen, including over the holidays. Edwards lives in Marietta with his wife, Nicole, the chef de cuisine at Revival in Decatur, and cooking at home is not part of daily life for the busy couple, who more regularly pickle and preserve items they receive from their Fresh Harvest CSA (farm share program).
What's your typical holiday meal tradition?
Many years, the holidays are our only day off together during a busy season. A lot of the time, my wife and I will go to Cracker Barrel. It's our way of celebrating without having the stress of cooking like in our daily routine. My favorite dish is Grandpa's Country Fried Breakfast: hash-brown casserole with two eggs over easy, country-fried chicken with sawmill gravy and biscuits on the side with the best jam they could find. Every two or three years, we get the family together, and every Thanksgiving and Christmas, we like to see a movie.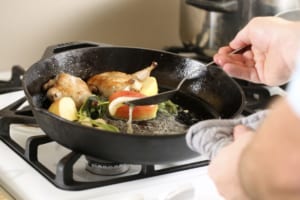 When you do gather your family for a holiday meal, what do you like to cook?
We love traditional turkey, typically from White Oak Pastures. Last time, we actually had to sous vide it because it was too big to fit into our small oven. Sous vide cooking under pressure, where you cryo-bag [vacuum seal] the protein, sucks all the air out of the bag, then cooks it in a water bath at a controlled temp for a long time, like 14 hours. Then I take the turkey out and sear the breast and thighs to replicate the look and taste of a whole-roasted turkey.
What does a holiday day look like at your place?
Usually there are alcoholic beverages involved—beer and wine, no specialty cocktails. We start cooking around 8 a.m. and have dinner by 4 or 5 p.m. Usually, there are about six or seven of us huddled around the kitchen and playing giant Jenga and cornhole in the backyard.
When you travel to see family for the holidays, do they cook, or do you still cook?
Family is always intimidated to cook for us, but Nicole and I are the most easygoing eaters there are.
What's typically on the menu?
Deviled eggs. Green bean casserole— the best recipe is on the back of the can. My mom made that every year. Rocky Road fudge, which is fudge with pecans and marshmallows, is something my grandma always made. I put a version of it on Restaurant Eugene's menu to honor her. Ambrosia is a dessert my mother always made in a punch-like style. Not a lot of people like it, but I love it now. It's made with oranges, orange juice, coconut, pecans, cherries and mini marshmallows.
Does anything pickled or preserved make its way into your holiday fete?
Nicole spearheads the preservation part of home life. We pickle the stuff we receive from our CSA and have given them out as gifts before. Blackberry jam, carrots in red wine, cabbage and turnip sauerkraut—there are five or six things going on any given time, since if you don't use it, you lose it.
What's your favorite part of the holidays?
We're simple folk and just enjoy spending time with each other. That's the most important tradition, to kick back and relax. When I was growing up with divorced parents, the holidays always meant traveling around and seeing four sides of the family with three hours at one place before going to the next. It wasn't bad, just a lot. I really look forward to creating new traditions, too, as we expand our family in the future.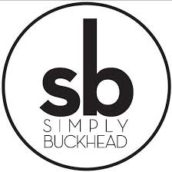 SimplyBuckhead
Simply Buckhead is an upscale lifestyle magazine focused on the best and brightest individuals, businesses and events in Buckhead, Brookhaven, Sandy Springs, Dunwoody and Chamblee. With a commitment to journalistic excellence, the magazine serves as the authority on who to know, what to do and where to go in the community, and its surroundings.