Ladies aren't the only ones who want to get spiffy for the holidays! But gentlemen may not always know where to turn for grooming guidance, or what exactly they need. Fear not—just roll with the guy-grooming services and advice right here, and you'll be good to go from head to toe (or at least, back).
STORY: Karina Antenucci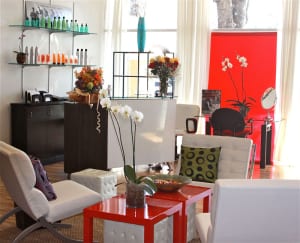 FACE UP TO IT
Guys typically don't like to fuss much when it comes to their skin, which makes the HydraFacial at Blue Divine a perfect one-stop-shop to target any and all skin issues, from acne to wrinkles to redness. Suitable for every skin type, this hightech, 60-minute facial utilizes a machine that methodically pumps various serums—cleansers, antioxidants, hydrators, exfoliators and more—onto your skin via a wand tool that your aesthetician navigates across your face and neck. The wand's exfoliating tip, as well as separate blue and red LED lights which are held against your face at the end, help the skin absorb the serums more deeply. You'll look and feel like a million bucks. Cost: $200
HOLIDAY TIP: Pimple pop up before your party? Dab tea tree oil, which has disinfecting and soothing qualities, on it with a clean cotton swab the night before, says Kalen Wheeler, owner of Blue Divine.
NOW YOU'RE HAIR STYLIN'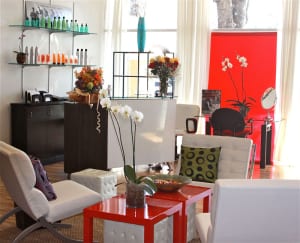 It's time to graduate from Super Cuts, dear man. Amp up your hair game with a visit to Richie Arpino Salon for a haircut. You'll be in good hands with salon owner Richie Arpino who has been cutting hair in Buckhead for 35 years and has a male celebrity clientele that includes John Mellencamp, Ed Roland and Rob Marciano of "Good Morning America." Getting your hair cut every three to four weeks is probably already part of your grooming routine, but he suggests timing it for the day of your holiday party so your hairdresser can style it in a cool way. Cost: $50 (with Arpino)
HOLIDAY TIP: Arpino highly recommends finding the right hair paste. "Just put a small amount in the palm of your hand, rub together with both hands until the product is emulsified and start at the back of the head and work your way up to the top."
SMOOTH OPERATOR
If your brows have grown together or your back or chest hair is creeping up, it's time to head to Sweet Peach Wax and Sugaring Studio for a wax. Hold off on using your razor on any man parts you're looking to get smooth for two weeks prior to the service. Your esthetician will take the utmost care and work quickly to minimize the pain, but drinking plenty of water in advance will help—hydrated skin is slightly less sensitive. Also, avoid any activity that causes sweating for 24 hours afterwards to reduce redness. Your party date will approve of the results. Cost: $25 for eyebrows, $65 for full back, $50 for chest
HOLIDAY TIP: "For a smooth, fresh feel, get waxed anywhere from the day before to a week before your party," advises Raquel Souza, owner of Sweet Peach.
EYES ON YOU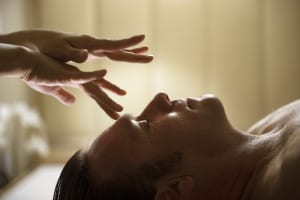 G-eye bags got you down? Women can cover up under-eye puffiness or dark circles with makeup, but men typically have just had to deal with it—until now. The 30-minute Eye Lift Treatment at The Spa at Mandarin Oriental, Atlanta is a quick way for men to freshen up their faces by decreasing puffiness, lines and dark circles around peepers. The massage therapist will work on the delicate area around your eyes and use ESPA Age Rebel Eye Hydrator, an eye cream rich in antioxidants such as neroli and borage to stimulate microcirculation. You'll look and feel refreshed. Cost: $50
HOLIDAY TIP: To combat a case of the morning-eye puffies at home, Jennifer Wayland-Smith, spa director at Mandarin Oriental, recommends placing cool compresses or chilled spoons on your eyes for five to 10 minutes to relax the blood vessels.
DETAILS
Blue Divine
107 West Paces Ferry Road N.W.
Atlanta 30305
404.467.4232
bluedivine.com
Richie Arpino Salon
326 Pharr Road N.E.
Atlanta 30305
404.231.5092
arpinosalon.net
Sweet Peach Wax and Sugaring Studio
3077 East Shadowlawn Ave.
Atlanta 30305
404.842.1788
sweetpeachwax.com
The Spa at Mandarin Oriental, Atlanta
3376 Peachtree Road N.E.
Atlanta 30326
404.995.7500
mandarinoriental.com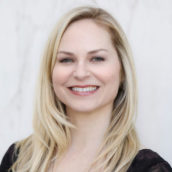 Karina Antenucci
Managing Editor and Wellness Columnist at Simply Buckhead. Blogger at Badass + Healthy.