Natchitoches, Louisiana is as delightful as the popular movie that gave it fame.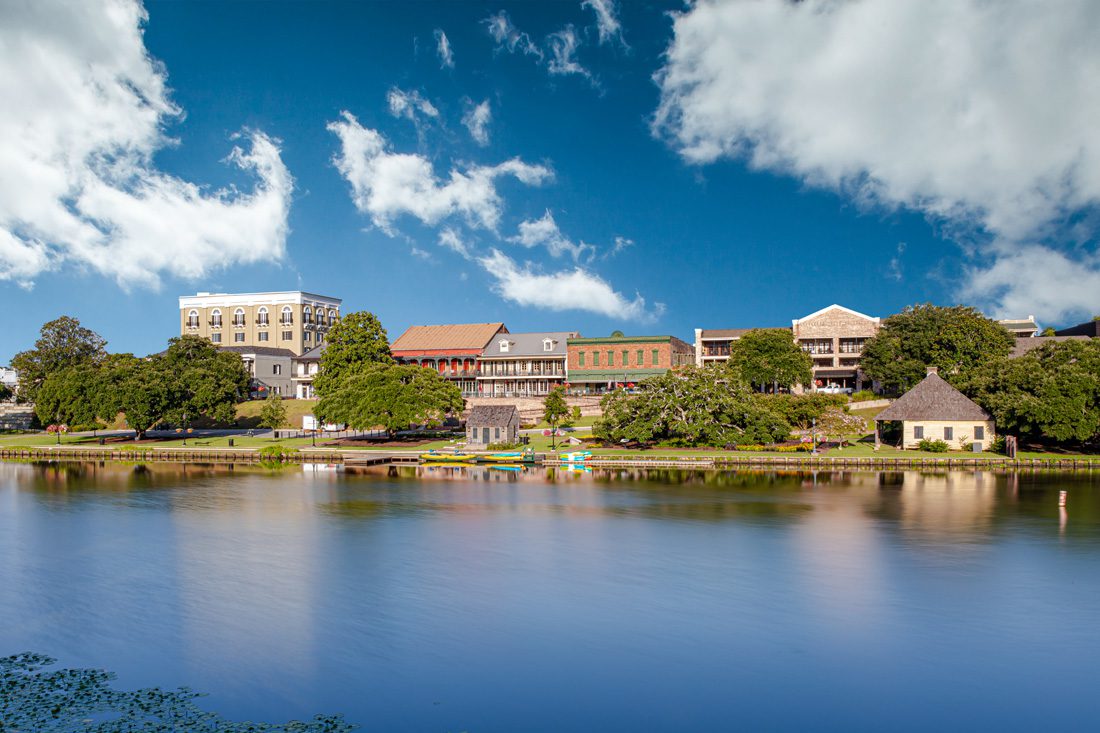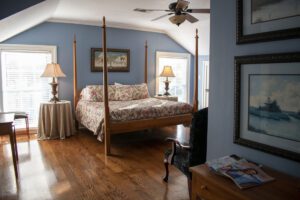 As the car turns onto Jefferson Street in Natchitoches, Louisiana, I can almost hear the Steel Magnolias theme song start to play. I audibly exhale and notice my shoulders relax. Being here is just plain comforting. The familiar tune's connection from my head to my surroundings is no surprise. Besides feeling like it leaped off the pages of a movie script, Natchitoches (pronounced Nack-a-tish) is where the sassy, Southern women of the beloved play and film, as well as the real people on which both are based, once walked.
On the self-guided film tour, I pass Truvy's garage beauty parlor, Ouiser's historic residence and, of course, the Cook-Taylor House where Shelby's lavish blush and bashful wedding reception, complete with a red velvet armadillo groom's cake, took place. Today, the home is affectionately known as The Steel Magnolias House and is one of more than 25 bed and breakfasts in the town, which is known as the B&B capital of Louisiana. While I did not stay at the six-guest room house, I made a mental note to book a room here when I return.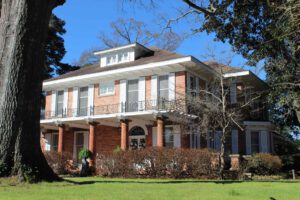 The town's Hollywood claim to fame might be Steel Magnolias, but it has a few other accolades under its belt. It is the oldest city in the state and the oldest permanent settlement in the Louisiana Purchase. Plus, the Louisiana Sports Hall of Fame sits on Front Street overlooking Cane River Lake that weaves its way through the city and continues alongside neighboring farmland (and can be seen in the background in the first few minutes of Steel Magnolias). Just across from the lake is the site of the first Roman Catholic Church established by and for people of color in the United States. Parishioners, as well as descendants of the founding families, still worship within its walls. I am most taken by the colorful stained glass and the stunning grounds.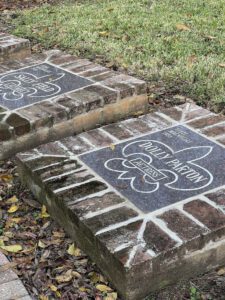 Famous past Natchitoches Parish residents include Kate Chopin, author of The Awakening, and Hunter, a celebrated black folk artist. Melrose Plantation is where Clementine Hunter worked as a field laborer and gifted cook during the day before dedicating herself to her artwork at night. While her first art show wasn't until the late 1940s when she was in her 60s, Hunter is believed to have been a skilled artist throughout much of her life. Her large-scale murals depict the everyday life of sharecroppers who lived or worked on the grounds.
Today, those paintings can be found on the plantation home's sunporch, in several of the bedrooms and in the loft of the Africa House, a storage building turned museum. I find myself getting lost in her richly hued details and buy a piece of artwork created by her grandson and apprentice, James Hunter, in the gift shop as a souvenir.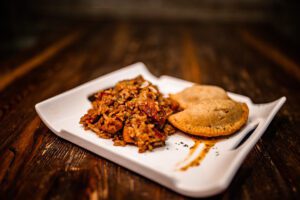 As I cut open a steaming mini meat pie (think crunchy beef empanada), a Natchitoches must-try, at Cane River Commissary, I take in my surroundings once more. The restaurant is humming with locals, and I pause to think about all of the things those four walls have seen. It started its life as a schoolhouse before becoming a store and later, of course, a restaurant. The approachable menu pays homage to the area's creole roots with dishes such as jambalaya, gumbo and even alligator po'boys.
A few days later, when I head back to the Alexandria, Louisiana airport, which is just under an hour from the city center, I pass each of the places mentioned above. Only this time, they're recognizable from experience, rather than from one of my favorite movies.
NATCHITOCHES AREA CONVENTION & VISITORS BUREAU
800.259.1714
natchitoches.com
@natchitochestourism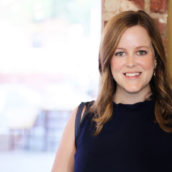 Nicole Letts
Wellness columnist at Simply Buckhead and dog columnist at Atlanta Pet Life. Lifestyle writer specializing in women's interests, travel, people and interiors.