A sampling of great eats in and around Buckhead…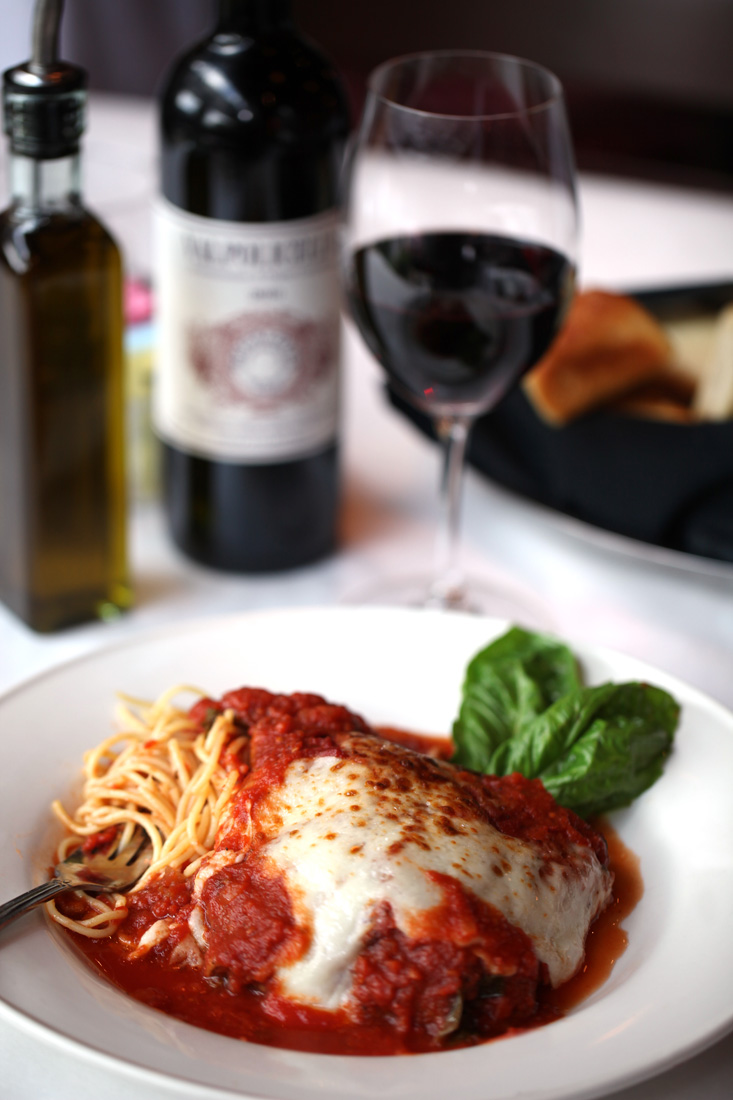 1KEPT KITCHEN & BAR
This hidden, club-like space took over the home of old-school French restaurant Toulouse in 2013. Manned by a trio of chefs with equal authority, the collaborative kitchen strives to keep up with the contemporary culinary game. When they nail it—with the likes of pimento cheese boards, fresh seasonal salads, old-fashioned pecan pies, killer brownies and what is surely the best steak-frites in town—you'll find yourself sated and happy. Start with a classic Sazerac. Then drink in the ambience. Proprietor Thaddeus Keefe attended Buckhead's Atlanta International School as a lad, and this is his vision of the neighborhood of today: young, prosperous and ready to embrace the good life.
Salads, starters and flatbreads: $6-$14
Entrees; $20-$27
1kept.com
BABYLON CAFÉ
When Iraqi native Saad Marwad and his wife, Kelly Rafia, opened Babylon Café in 2014, the city's foodie community started to buzz about the couple's fresh, flavorful repertoire of Middle Eastern classics, from falafel and hummus to kebabs and baklava. While the starters are quite good—try the fattoush salad, the lentil soup and the eggplant badenjan—the earthy, long-simmered stews are unlike anything else in town. We like the herb-based qurma sabzi with super-tender lamb shank and the bamia (okra and tomatoes) with oxtail. Don't leave with out a sip of the anise flavored aperitif called "arak" and a bite of kanafeh, a sweet made of shredded phyllo, housemade sweet cheese, rose and orange-water syrup and pistachios.
Appetizers and sides: $2-$7
Entrées: $12-$20
babyloncafeatl.com
BHOJANIC
After two meals at this North Indian restaurant, I've come to admire the flavorful, long-simmered, aromatic home cooking. The Samosa Chat was a wonderful smash-up of potato and pea samosas topped with tamarind and mint chutneys and cool yogurt. As for the entrées, I really loved the intensely flavored goat curry and wanted to sop up every drop of the gravy with rice. This second location of Archna Becker's beloved Decatur restaurant is an appealing minimalist space, and it's easy to get in and out and have a solid and affordable meal. We are delighted that it's finally here.
Tapas and appetizers: $4-$9 Entrées and thalis: $12-$18
bhojanic.com
CAFÉ AT PHARR
New Orleans owns the po'boy. Philadelphia has its cheese steaks. Maine gave us the lobster roll. So … what about Buckhead? I'd have to say that the neighborhood's defining dish is chicken salad, the classic bird and mayo spread that can be crammed in your mouth between slices of bread or eaten daintily with a fork. Thanks to the entrepreneurial zeal of Johnny Liu—whose Taiwanese immigrant parents opened the original Café at Pharr in 1993—this comfort food has become a new fast food. You have to love the story of Café at Pharr. An enterprising family comes up with a formula that charms and beguiles the locals: Fresh food served in an accessible and unfussy environment that never loses its friendly neighborhood feel.
Entrée sandwiches and salads: $7.50-$9.50
cafeatpharr.com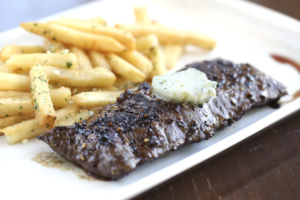 F&B
Like its predecessor, the much-loved former Brasserie le Coze, F&B delivers timeless Provencal fare in a classic brasserie atmosphere. The menu is bolstered by comfort dishes portioned with hunger in mind, but it's also fortified with lighter salads, sandwiches and soups. Classics such as steak frites and skate wing with a brown butter sauce are deeply satisfying in their rustic charm. Mussels come piled high in a white wine and shallot broth, along with crusty French bread for sopping. The drink menu is built upon interesting French wines and remarkable cocktails such as the well-balanced, bourbon based Line of Destiny.
Appetizers: $6-$18 Entrées: $11-$42 Cocktails: $10 Desserts: $6-$8
fandbatl.net
JALISCO
After nearly three decades, Jalisco remains a giddy, guilty pleasure trip through a tunnel of cheese. This Tex-Mex institution at Peachtree Battle is better than an El Paso taco kit, but not exactly a showcase of the sophisticated techniques and ingredients of the Mexican larder. Without apology, Jalisco is what it is, a place with consistently good, standard-issue burritos, enchiladas, fajitas and even a "Hamburguesa Mexicana." (It's topped with nacho cheese.) This is not a place where the kitchen thrives on change and creativity. For the most part, the menu is the same as it has been since Jalisco opened in 1978.
Lunch specials: $5-$9 Entrées: $9-$13
404.233.9244
PASTA VINO
You can surely find trendier pizza parlors or posher places to eat Italian in Atlanta. But if you are looking for old-fashioned linguini with clam sauce or chicken Florentine in a relaxed and inviting atmosphere with a loyal following, this Buckhead favorite has got you covered. The restaurant is beloved by many for its home-style cooking, casual ambiance, reasonable prices and a staff of servers who have acquired faithful customers of their own. Owner Nancy Powell treasures her crew, most of whom have been on the job for more than 10 years. Given the refined state of Italian dining in America today, Pasta Vino is not likely to win any awards for innovation or inspiration. But it remains a perfectly fine, frequently delicious, middle-of the-road trattoria.
Starters and salads: $2-$10 Entrées: $10-$22
pastavinoatlanta.com
PORTOFINO
We often dream about this slightly off Paces Ferry slice of Italy, where executive chef Matt Marcus' earthy cooking evokes Liguria while staying smartly anchored in America. (And sometimes the American South.) Since 2000, this neighborhood gem has been a primo spot for feasting on the vibrant flavors of its Italian Riviera namesake. Veal and ricotta meatballs, fried artichokes, luxurious pastas, polenta with shrimp, limoncello cheesecake: It's the sort of wonderfully comforting, hand-crafted fare that satisfies our longing for La Bella Vita when a trip to Italy is simply not in the cards.
Soups, salads and antipasto: $7-$14 Pastas and entrées: $18-$29
portofinoatl.com
SALTYARD
At Saltyard, Chef Nick Leahy offers a menu of small plates with reverence for local farmers and the current growing season. Employing global imagination, he heightens these dishes with international seasonings and flavors to create worldly comfort food. With an ever changing menu, Saltyard is never the same place twice. Rustic dishes such as crispy duck confit and super tender grilled octopus are masterful in their simplicity and depth of flavor. Raw and cured items such as the deconstructed salmon pastrami, while lighter, offer an equal flavor punch. This is not the place to skip the dessert course. Leahy puts forth the same amount of effort in his decadent chocolate nemesis with Brandy cream as he does entrees.
Tapas: $5-$16 Large Plates: $18-$25
saltyardatlanta.com
TAKA SUSHI AND PASSION
Chef Taka Moriuchi learned from perhaps the most famously finicky and cult-inspiring Japanese chef Atlanta has ever known: Sotohiro Kosugi, owner of Buckhead's legendary (but now shuttered) Soto Japanese Restaurant. Today, Moriuchi holds court at his own sushi bar, where his impeccably fresh fish and hot and cold appetizers compare to the best Japanese food in town. The only difference: His prices won't shipwreck your budget. Among our faves, the UPS roll is a delicious nod to the Atlanta-based Big Brown fleet, and the black cod and okra tempura are packages you'll be happy to see arrive at your table.
Appetizers: $6-$20 Nigiri: $2.50-$11 Sushi rolls: $4.50-$19.50
takasushiatlanta.com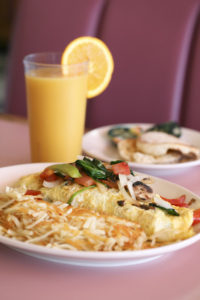 WHITE HOUSE RESTAURANT
At this venerated breakfast nook, you'll find Atlanta movers and shakers in ties and starched shirts huddled over omelets and pancakes. But regardless of a guest's status, owner Demos Galaktiadis, who came to America from Greece in 1966, treats everyone the same. He has run this Peachtree Road institution for 45 of its 68 years, and over time, the food has evolved into a unique combination of home-style Southern and Greek standards. At lunch, you might have moussaka and collards or fried grouper and a Greek salad, finished off with a dish of banana pudding. But breakfast is king here. We recommend the Olympic omelet, stuffed with spinach, tomatoes, onions, mushrooms and peppers and served with a side of tzatziki, or a breakfast sandwich laden with sausage, cheese and egg.
Breakfast: $6.40-$15.30
Lunch: $6-$16.70
whitehousediner.com
BY: Wendell Brock and Angela Hansberger
PHOTOS: Sara Hanna
Angela Hansberger
Drinks columnist at Simply Buckhead. Food, spirits, and culture writer.