A Buckhead institution stays relevant with unparalleled hospitality…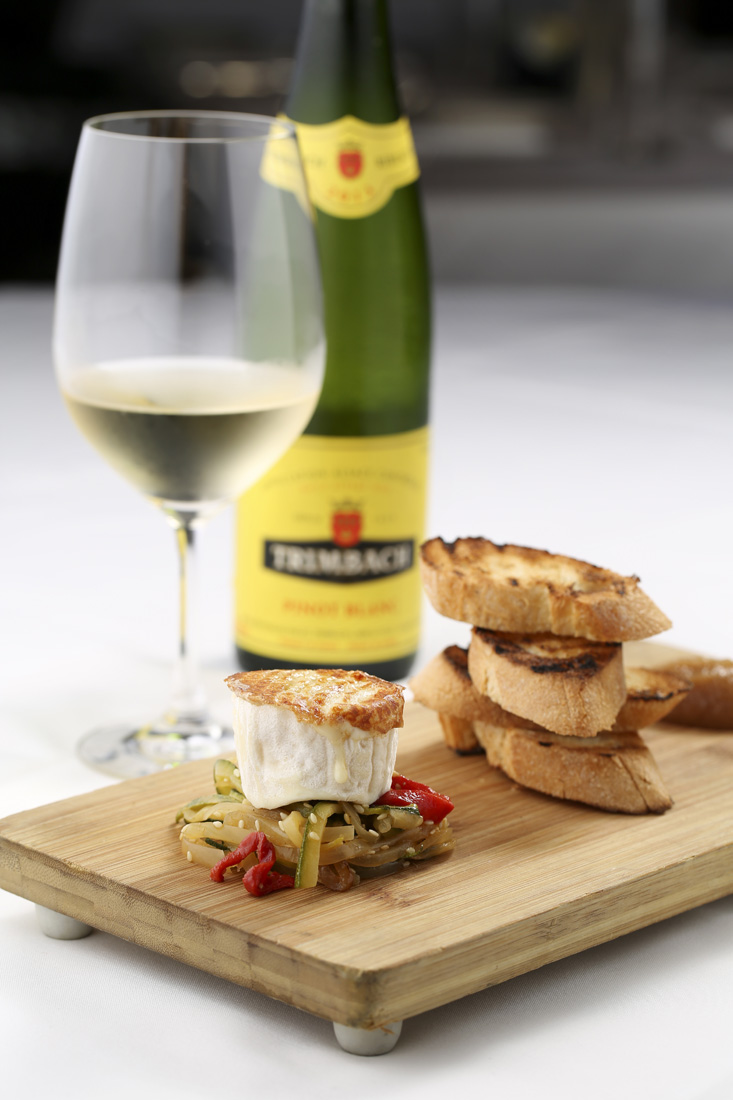 Occasionally, new eateries get so much chatter that even skeptical foodies get giddy with anticipation. But a 23-year-old place that still has everyone talking? This I had to see and taste to believe.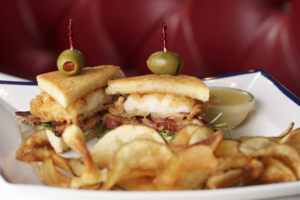 Such was my expectant mindset one recent morning when I entered Blue Ridge Grill (BRG) in search of menus to peruse. The place was bustling with a very focused lunch crew setting up. My presence was likely a nuisance, and I realized—with a bit of perverse satisfaction—it was an opportunity to see just how the staff would handle the interruption.
I waved down the GM, Gordon Leigh, who was conferring kitchen-side with executive chef Joe Brown. To say Leigh was attentive and gracious would be an understatement. His smile was utterly genuine as he presented me with hard copies of the current menus and offered to email them as well (which he did), mentioning the following week's specials that were not listed. Five-star all the way. I had high hopes for the ensuing meals.
My lunch companions and I arrived just before noon on a Tuesday and were led through a packed dining room toward an empty table so surrounded by starched white shirts and power ties, I thought we were on the set of Wall Street. Catching up over other peoples' business can be tiresome, so I asked the hostess if a cozier spot was available. Without a hint of vexation, she happily guided us to a halfmoon booth presiding over the main dining room. So far, so great.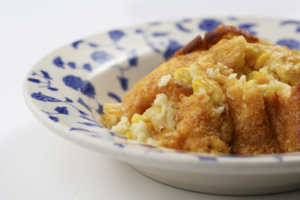 For starters, we chose an off-menu item: the fried pickles with herb buttermilk dipping sauce. Briny tang, sensuous crunch—what's not to love? A guilty pleasure but worth ever bite. Not to be upstaged, the pan-seared goat cheese arrived with a perfect caramel-colored crust, served with warm grilled bread, a ragout of cooked veggies and homemade apple butter. Despite it being cold in the center, the cheese was simple and satisfying, with just the slightest hint of barnyard. My friend took a bite and mused, "I could jump into bed with that." Would we feel the same about the tuna tartare? Served with a mint green avocado puree, the glistening pink cylinder of diced fish was fresh and clean, if under-seasoned, but the vinegary zip of the accompanying spinach salad contrasted nicely. It's tough to make an entrée choice at BRG—everything looks so delicious. Varied and substantial as they are, though, the mains are not inexpensive, even at lunch. No matter the order, most plates will set you back a couple of sawbucks or more. The Georgia trout was perfectly grilled, if a bit over-sauced with dill butter, and the French-boned roasted chicken, scented with fresh chanterelles and bluefoot mushrooms, was definitely a favorite. It was a total fork frenzy when the waiter brought sides of custard-y good corn soufflé and crusty, bacon-y Brussels sprouts. How did we ever finish the toothsome lobster BLT, served with heaps of addictive, fresh fried potato chips?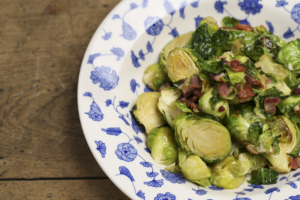 If lunchtime is the quintessential power scene, dinner is quite the opposite—more like a weekend retreat, really—thanks to the mountain lodge décor. Wine mark-ups are substantial—a pity, since I defy anyone to find a more welcoming spot to linger over a bottle. Even more, they nailed the wine glass problem: Here, glasses have nary a spot, no carry-over odors of soap or food; they are table-set at the proper temp for the wine, not hurriedly placed warm or wet from the machine. It's a fine dining imperative that even some of the best mess up. Not so at BRG.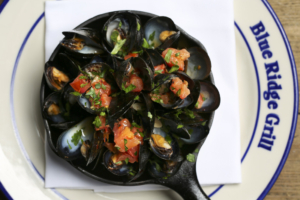 On a recent evening, we indulged in a half bottle of 2013 Justin Cabernet Sauvignon (CA), a modest choice given the exceptional wine list, and found it a surprisingly correct pairing for our starters of iron skillet mussels and Caesar salad. While the salad was standard fare, even with the scrumptious Beeler bacon, the mussels were the best I've ever eaten, with the sauce a briny, winey, garlicky ambrosia. We could've stopped eating there, not wanting to break the spell, but we had wine to finish, nothing some filet mignon couldn't fix. With its luscious, charred crust and blood-red center, the tender filet spurred memories of joyful gluttonizing at New York's finest chophouses. Even better were the roasted diver scallops, though three for $30 leaves one a little resentful, especially when such expensive fare is accompanied by a bizarre combination of cold grated parmesan and curry-sauced vermicelli. The comfort-food sides filled out the meal, with truffle whipped potatoes as the standout and hot, sweet collards sans bacon a close second.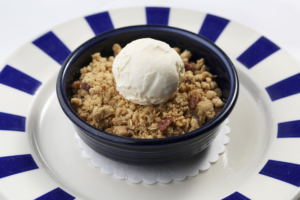 BRG's desserts are satisfying and unpretentious, though my heart sank when I was told they use Haagen-Dazs ice cream, not house-made. While the Mutsu apple crumble with aforementioned ice cream was superb— expedited in good time so as not to let the cold vanilla melt all over the hot crumble— the Orange Cardamom cake was a soggy sponge whose dollop of fresh whipped cream saved it from being pretty forgettable. Next time, I'll try the cheese selection.
Did BRG live up to its long-standing buzz? On many, but not all, fronts. Consistently impeccable service transforms BRG into something unique. With a bit of tweaking by the powers that be, this Buckhead classic could be as much a fine food destination as it is a paragon of hospitality, if that's its destiny. And I will be the first in line when it does.
TIPS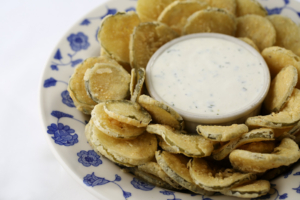 Be sure and try: the not-so-secret off-menu item: fried pickles (right). It's the best fried item on (or off) the menu. With the buttermilk dipping sauce, it's a perfect marriage of flavors and textures.
Plan ahead: Currently, BRG does not advertise food prices online. If cost is an issue, call ahead or get an idea of pricing below.
Coming just for a drink? BRG has a terrific little bar menu with small-ticket satisfiers such as veal burger sliders, shrimp cocktail and lamb lollipops.
Hosting a party? There's a fantastic private dining space on the lower level that accommodates eight to 45 people.
BLUE RIDGE GRILL
1261 West Paces Ferry Road
Atlanta 30327
404.233.5030
blueridgegrill.com
Pricing: Starters: $10-$100. Salads: $11-$22. Entrees: $14-$62 (with dinner add-ons available at $5-$18). Family style sides: (approximately three portions) $7-$10. Desserts: $5-$11.
Recommended dishes: Iron skillet mussels, roasted chicken, grilled Georgia trout, any and all sides
Bottom line: Great place to dine for classy service and consistently good (if pricey) eats.
STORY: Rebecca Cha
PHOTOS: Sara Hanna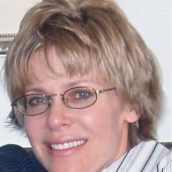 Rebecca Cha
Food, beauty and interiors writer at Simply Buckhead. Linguist, teacher, chef, parent.