A sampling of great eats in and around Buckhead…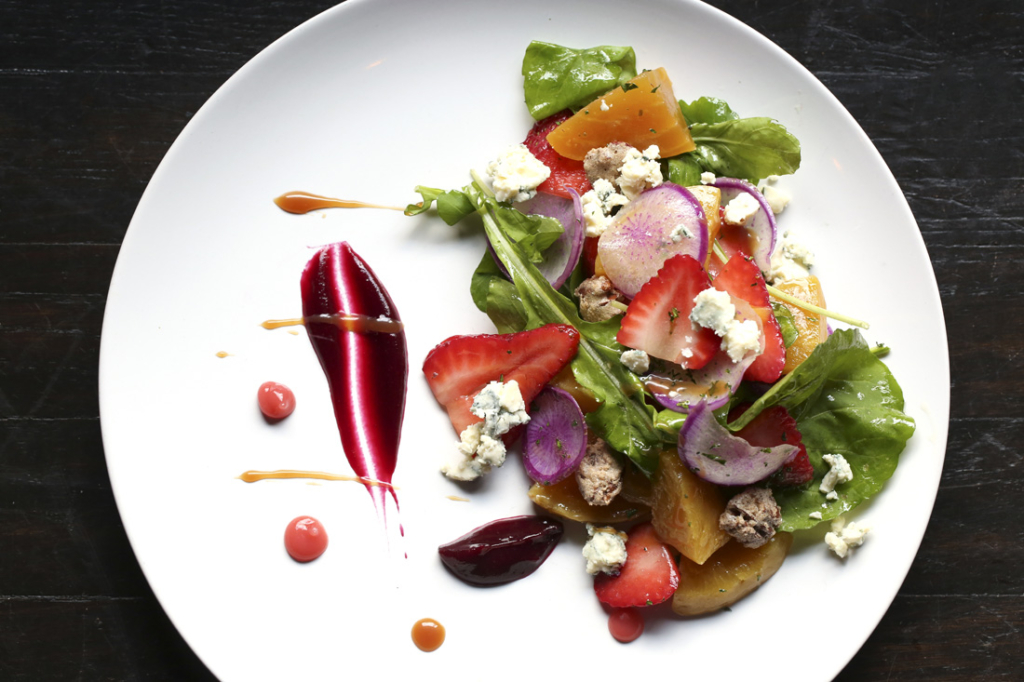 1KEPT KITCHEN & BAR
This hidden, club-like space took over the home of old-school French restaurant Toulouse in 2013. Manned by a trio of chefs with equal authority, the collaborative kitchen strives to keep up with the contemporary culinary game. When they nail it—with the likes of pimento cheese boards, fresh seasonal salads, old-fashioned pecan pies, killer brownies and what is surely the best steak-frites in town—you'll find yourself sated and happy. Start with a classic Sazerac. Then drink in the ambience. Proprietor Thaddeus Keefe attended Buckhead's Atlanta International School as a lad, and this is his vision of the neighborhood of today: young, prosperous and ready to embrace the good life.
Salads, starters and flatbreads: $6-$14
Entrees; $20-$27
1kept.com
---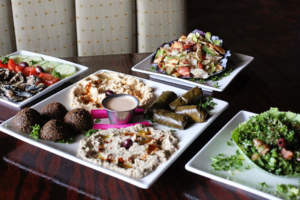 BABYLON CAFÉ
When Iraqi native Saad Marwad and his wife, Kelly Rafia, opened Babylon Café in 2014, the city's foodie community started to buzz about the couple's fresh, flavorful repertoire of Middle Eastern classics, from falafel and hummus to kebabs and baklava. While the starters are quite good—try the fattoush salad, the lentil soup and the eggplant badenjan—the earthy, long-simmered stews are unlike anything else in town. We like the herb-based qurma sabzi with super-tender lamb shank and the bamia (okra and tomatoes) with oxtail. Don't leave with out a sip of the anise flavored aperitif called "arak" and a bite of kanafeh, a sweet made of shredded phyllo, housemade sweet cheese, roseand orange-water syrup and pistachios.
Appetizers and sides: $2-$7
Entrées: $12-$20
babyloncafeatl.com
---
CHAMA GAUCHA
Chama Gaucha is the latest addition to what is turning into a Brazilian-steakhouse strip along Piedmont Road. It has an appealing price point, a wonderfully fresh salad bar and, for meat lovers, an endless parade of gauchos bearing skewers of flame-kissed prime rib, pork loin, sausage, lamb, chicken, shrimp, and on and on—all you care to eat for a set price. Start with a classic lime caipirinha. Try the meats that look good to you, and remember to pace yourself. The filet and the picanha (thin, delicate strips of prime sirloin) won't let you down, but the most memorable cut is the rich, succulent, super-fatty meat that's carved from the beef rib. Heaven.
Dinner: $44.50 (Salad bar only: $24.50)
Lunch: $26.50 (Salad bar only: $19.50)
chamagaucha.com
---
CO'M VIETNAMESE GRILL
In a Buford Highway strip mall on the edge of Brookhaven, Co'm has for some time now been my favorite place for the vibrant, aromatic flavors of the Southeast Asian nation that owner brothers Duc and Henry Tran once called home. While Atlanta has pho shops aplenty, the stars here are the rice and noodle dishes, which can be ordered with heavenly grilled meats, chicken or fish. The pièce de résistance, though, is the grilled grape-leaf rolls, stuffed with bits of beef, lamb, salmon, duck or tofu; doused in a pool of sweet-fishy vinaigrette and sprinkled with crushed peanuts and crispy fried scallions. Heaven!
Appetizers: $3-$10
Entrées: $7-$18
comgrillrestaurant.com
---
GRINDHOUSE KILLER BURGERS
The Piedmont Avenue location of burger-preneur Alex Brounstein's success story is where you go for a superbly flavorful, juice-dripping, napkin-soaking beef patty with all the trimmings. Though you can customize your sandwich, consider the signature "Cowboy" treatment: cheddar, bacon, barbecue sauce and a beer-battered onion ring—for a slim $7.99. To gild the lily, add an order of Frings (that's fries and rings), and ask for a side of the chipotle ranch dipping sauce. Here you can quaff a draft brew, slurp down a boozy shake, like the banana-flavored Puddin' Out, or sip a "Snooty" cocktail such as the mezcal-based El Guapo.
Burgers: $4.50-$7.99
Starters and sides: $2.50-$5.50
grindhouseburgers.com
---
JOY CAFÉ
Every Sunday at sunrise, Joy Austin Beber goes to her Buckhead café and makes a whopping pile of her great grandmother's biscuits. After church, she serves a hallelujah chorus of a brunch: fluffy buttermilk pancakes; eggs Benedict; and those famous biscuits topped with gravy, sausage and scrambled eggs. I arrived at the 3 p.m. cutoff for the breakfast-y brunch items, and enjoyed a terrific cobb salad with loads of blue cheese, bacon, avocado, boiled egg and grilled chicken. The Joy's pièce de résistance, though, is the Crack Pie, with its oatmeal-cookie crust and gooey interior. Joy got a kick out of hearing that I am wack for her crack. This self taught chef keeps it simple and fresh.
Brunch: $7-$14
Lunch: $8-$12
joycafeatl.com
---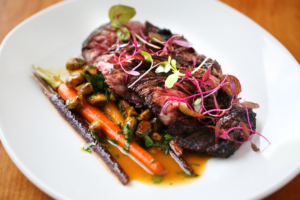 KR STEAKBAR
Atlanta chef Kevin Rathbun's only Buckhead restaurant feels custom tailored for the community. A contemporary nocturnal cubbyhole where small plates rule, wine flows and the air bristles with excitement, the fashionable "steakbar" concept finds Rathbun and chef de cuisine Jessica Gamble fusing two venerable concepts: meat and Italian. Here, nearly everything speaks with a perky Mediterranean lilt: amari-kissed cocktails; steak doused with espresso sauce; heavenly olive-oil cake with almond brittle and citrus cream. (Pastry chef Kylie Akiyama is terrific.) Hidden touches, like the speakeasy-style bar behind the kitchen and a patio that feels like a sunken garden, make us want to continue to explore this romantic spot.
Antipasti: $6-$19
Pasta: $12-$16
Entrées: $18-$68
krsteakbar.com
---
LITTLE BANGKOK
Little Bangkok is a decidedly humble hole-in-the-wall, yet many Atlanta ethnic-foodies insist that it is their favorite go-to joint for casual Thai. Not the fussy business of intricately carved radishes and gilded bowls. Not the throwaway curries and stir-fries of lastchance airport concessions and mall food courts. Little Bangkok is that happy place somewhere in the middle—a spot where the spring rolls are always crispy and the pad thai always a plate of tangy-sweet comfort, and where adventuresome diners can savor the green-peppercorn bite of spicy catfish and the sweet, Rice-Krispie weirdness of mee krob. At its best, Little Bangkok is like a brief, belly-pleasing adventure to the Land of Smiles.
Entrées: $8-$18
littlebangkokatlanta.com
---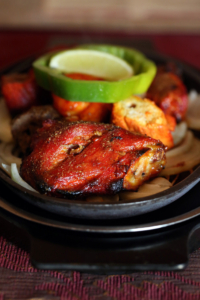 PANAHAR BANGLADESHI CUISINE
Anyone who has a passing familiarity with Indian food will feel right at home at this exotic-yet-homespun Buford Highway hole-in-the-wall. The $9.99 lunch buffet is a delicious way to sample the flavorful, aromatic cuisine of Bangladesh, which often uses less spice and more coconut milk than its sister region in Northern India. At dinner, you may take advantage of the BYOB policy, bringing wine or beer to wash down the highly appealing biryanis, kormas, tandooris and other delights of the Bengali table, including many here with beef.
Appetizers: $4-$6
Mains: $11-$15
panaharbangladeshi.com
---
PASTA VINO
You can surely find trendier pizza parlors or posher places to eat Italian in Atlanta. But if you are looking for old-fashioned linguini with clam sauce or chicken Florentine in a relaxed and inviting atmosphere with a loyal following, this Buckhead favorite has got you covered. The restaurant is beloved by many for its home-style cooking, casual ambiance, reasonable prices and a staff of servers who have acquired faithful customers of their own. Owner Nancy Powell treasures her crew, most of whom have been on the job for more than 10 years. Given the refined state of Italian dining in America today, Pasta Vino is not likely to win any awards for innovation or inspiration. But it remains a perfectly fine, frequently delicious, middle-of-the-road trattoria.
Starters and salads: $2-$10
Entrées: $10-$22
pastavinoatlanta.com
---
WATERSHED ON PEACHTREE
Co-owned by Indigo Girl Emily Saliers and restaurateur Ross Jones, Watershed is a restaurant with a storied, personality-driven past. It started as a walk-up sandwich shop in Decatur, won a James Beard Award for chef Scott Peacock and moved to Buckhead in 2012. Recently, chef Zeb Stevenson took over the kitchen, and his Southern and sometimes French-accented food is a decided improvement over predecessor Joe Truex. We are crazy about the dreamy chicken-liver mousse, smoked-trout brandade and Appalachian cider beans, a cassoulet-like play on pork and beans. A self-taught cook who brings soul, excitement and the occasional spark of genius, Stevenson is less interested in replicating the greatest hits of the past than cooking straight from the heart. We should all respect that.
Appetizers: $8-$16
Entrees: $9-$18 at lunch, $20-$35 at dinner
watershedrestaurant.com
BY: Wendell Brock
PHOTOS: Sara Hanna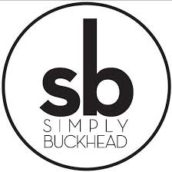 SimplyBuckhead
Simply Buckhead is an upscale lifestyle magazine focused on the best and brightest individuals, businesses and events in Buckhead, Brookhaven, Sandy Springs, Dunwoody and Chamblee. With a commitment to journalistic excellence, the magazine serves as the authority on who to know, what to do and where to go in the community, and its surroundings.