A sampling of great eats in and around Buckhead.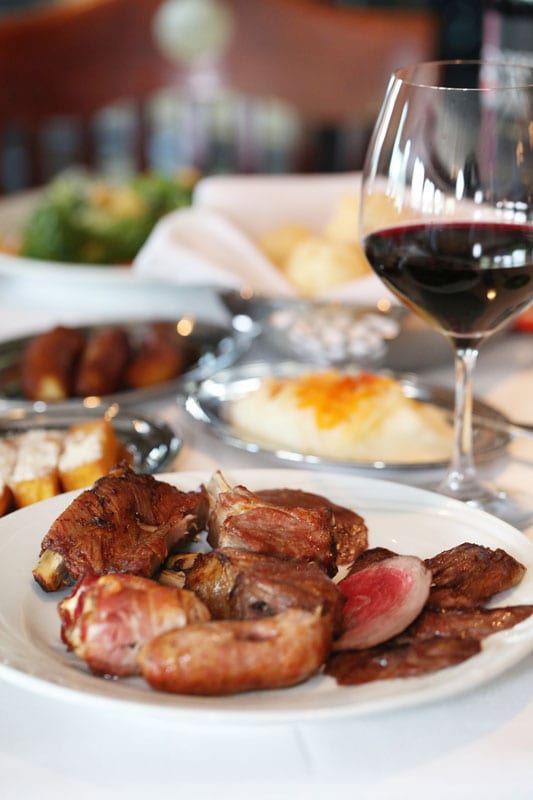 THE BUCKET SHOP CAFÉ
Atlanta's answer to TV's "Cheers," this casual, family-owned spot across from Lenox Square is a game-day institution with seriously good pub grub, friendly prices and spirited, efficient service. Burgers, wings and sandwiches of all kinds dominate the menu. But one dish on the starting lineup deserves a special trophy: the chicken rolls. Perhaps they sound like a fusion experiment, but in fact, these crispy, deep-fried egg roll wrappers stuffed with chicken, cheese, sour cream, chives and Tex-Mex sauce (salsa mixed with ranch) are downright addictive. The Bucket Shop team gets extra points for its solid, ever-changing list of local craft brews.
Starters: $6-$13
Sandwiches and burgers: $9- $13
Entrées: $12-$18
bucketshopcafe.com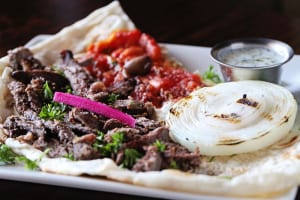 BABYLON CAFÉ
When Iraqi native Saad Marwad and his wife, Kelly Rafia, opened Babylon Café in 2014, the city's foodie community started to buzz about the couple's fresh, flavorful repertoire of Middle Eastern classics, from falafel and hummus to kebabs and baklava. While the starters are quite good—try the fattoush salad, the lentil soup and the eggplant badenjan—the earthy, long simmered stews are unlike anything else in town. We like the herb-based qurma sabzi with super-tender lamb shank and the bamia (okra and tomatoes) with oxtail. Don't leave with out a sip of the anise-flavored aperitif called "arak" and a bite of kanafeh, a sweet made of shredded phyllo, housemade sweet cheese, rose- and orange-water syrup and pistachios.
Appetizers and sides: $2-$7
Entrées: $12-$20
babyloncafeatl.com
DEL FRISCO'S GRILLE
While the Texas-based chain is known for superb steaks, fusion appetizers and flatbreads, we think the burgers are sensational. In particular, the Pimento Cheese Burger, an uptown riff on the Big Mac, is a tower of juicy deliciousness: two patties with lettuce, tomato and pickle; plus housemade "sloppy sauce" (it's like a smooth Thousand Island); plus two generous smears of pimento cheese, which slides down the stack and seals in all that juicy goodness. Del Frisco's gets special points for packaging: The burger sits coyly in a partly open paper wrapper, while the fries are in a little paper cone on the side. A cold frothy draft beer is the clincher.
Appetizers: $7-$16.50
Sandwiches & flatbreads: $12.50-$18
Steaks: $29.50-$39.50
delfriscosgrille.com/atlanta
FOGO DE CHÃO
You don't have to brave the pampas of South America or the wilds of Africa to witness the most primitive form of cooking—and eating—on the planet. Every day of the week, deep in the heart of Buckhead, hunks of meat sizzle over an open fire, and grown men smack their lips and engage in gluttony as a kind of participatory sport. At this Brazilian churrascaria, you can sip caipirinhas and nibble cheese bread; graze from a beautiful, bottomless salad bar; then indulge in an endless parade of meats, carved straight onto your plate by servers in gaucho drag. It's all quite delicious, though the place can get Vegas crazy at times, so just be prepared for a mob.
The full experience: $51.50 (dinner); $32.50 (lunch)
Salad bar only: $24.50 (dinner); $22.50 (lunch)
fogodechao.com
HAL'S "THE STEAKHOUSE"
Looking on the outside like a highend strip joint topped with a Bourbon Street balcony, Hal's has built its cachet around its loyal clientele, old-school style, impeccable service and terrific food. Owner Hal Nowak is a New Orleans native, and in his eponymous enterprise—with its shrimp rémoulade, oysters bordelaise and booze-soaked bread pudding—he has created Atlanta's answer to Galatoire's. This may be your grandparents' favorite restaurant, but in an age where everything old is new again, it also boasts a youthful clientele that appreciates its straightforward food, strong drinks and speakeasy atmosphere.
Appetizers and salads: $9-$24
Entrées and steaks: $24-$50
Lunch: $8-$12
hals.net
GEORGIA GRILLE
Many years after its opening, Georgia Grille remains true to Atlanta-born owner Karen Hilliard's original vision, which means she still splashes the bright flavors of Santa Fe onto the plates of her happy and devoted customers. The French-trained Hilliard dresses her creations in voluptuous cream sauces accented with smoky poblanos or tart tomatillos—and drizzles them with colorful squirt bottle squiggles of flavor. We dug her smoked-pollo enchiladas, which are stuffed with onion and sour cream, smothered with green-chile sauce and tomato salsa and served with a little salad in a taco-shell cup. The flat-iron steak, rubbed with salt and spices and cooked until its crust is charred, was another solid choice. Atlanta has plenty of regional restaurants, but a good Southwestern place is hard to find. Hilliard, who lives in nearby Peachtree Hills, knows what her neighbors want, and she dares not let them down.
Entrées: $15-$31
georgiagrille.com
NEWK'S EATERY
This Mississippi-based chain has popped up in the Atlanta market, and though it looks like a fast-food joint, it tastes like homemade. Salads—from shrimp rémoulade salad to a delicious steak-and-blue-cheese version to old-fashioned chicken salad—are a standout. At this casual, family friendly, crowd-pleasing spot you can also get sandwiches, pizzas and mac and cheese but, refreshingly, no burgers! We are pretty crazy about the sausage and pepperoni pie, with its thin crust and warm and gooey toppings. And who can resist a crispy rice treat with chocolate and peanut butter? Not us.
Salads, sandwiches and pizzas: $7-$11
newks.com
PANAHAR BANGLADESHI CUISINE
Anyone who has a passing familiarity with Indian food will feel right at home at this exotic-yet-homespun Buford Highway hole-in-the-wall. The $9.99 lunch buffet is a delicious way to sample the flavorful, aromatic cuisine of Bangladesh, which often uses less spice and more coconut milk than its sister region in Northern India. At dinner, you may take advantage of the BYOB policy, bringing wine or beer to wash down the highly appealing biryanis, kormas, tandooris and other delights of the Bengali table, including many here with beef.
Appetizers: $4-$6
Mains: $11-$15
panaharbangladeshi.com
PORTOFINO
We often dream about this slightly-off- Paces Ferry slice of Italy, where executive chef Matt Marcus' earthy cooking evokes Liguria while staying smartly anchored in America. (And sometimes the American South.) Since 2000, this neighborhood gem has been a primo spot for feasting on the vibrant flavors of its Italian Riviera namesake. Veal-and-ricotta meatballs, fried artichokes, luxurious pastas, polenta with shrimp, limoncello cheesecake: It's the sort of wonderfully comforting, hand-crafted fare that satisfies our longing for La Bella Vita when a trip to Italy is simply not in the cards.
Soups, salads and antipasto: $7-$14
Pastas and entrées: $18-$29
portofinoatl.com
TAKA SUSHI AND PASSION
Chef Taka Moriuchi learned from perhaps the most famously finicky and cult-inspiring Japanese chef Atlanta has ever known: Sotohiro Kosugi, owner of Buckhead's legendary (but now shuttered) Soto Japanese Restaurant. Today, Moriuchi holds court at his own Pharr Road sushi bar, where his impeccably fresh fish and hot and cold appetizers compare to the best Japanese food in town. The only difference: His prices won't shipwreck your budget. Among our faves, the UPS roll is a delicious nod to the Atlanta-based Big Brown fleet, and the black cod and okra tempura are packages you'll be happy to see arrive at your table.
Appetizers: $6-$20
Nigiri: $2.50-$11
Sushi rolls: $4.50-$19.50
takasushiatlanta.com
TED'S MONTANA GRILL
We love everything about the housemade dill pickles; the fat onion rings with horseradish dipping sauce; the Arnold Palmers; and the all-American, stick-a-flag-in-it, "where the buffalo roam" burgers. Yep, we're talking bison, baby. It's leaner than beef, yet richer and moister, somehow. The Ted's burger that really rocks our world is the Blue Creek: Inspired by owner Ted Turner's Blue Creek Ranch in Nebraska, it comes with bacon crumbles and blue cheese. And that's all it needs. Just ask for a side of rings and a little ramekin of that horsey sauce.
Appetizers: $5-$14
Burgers: $12-$19
tedsmontanagrill.com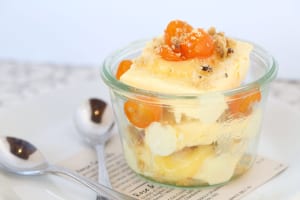 THIRTEEN PIES
This modern gourmet-pizza parlor in the posh Buckhead Atlanta development is a welcome addition to this pie-struck town. The room is beautiful, the cocktails memorable, the small plates and housemade pastas stuffed with fresh, vibrant, Mediterranean flavors. But what really shines are the pizzas—thin, crisp, and small enough so that each bite of mushroom or lamb sausage counts. The Iberian, with fennel salami, "old" manchego, smoked provolone, yellow tomatoes and other Spanish ingredients, is a perennial crowd-pleaser, while the Spotted Trotter Guanciale and Farm Egg is a deliciously rustic, sunny-side-up breakfast riff: bacon-and-egg pizza, if you will.
Salads and small plates: $9-$12
Pastas and pie: $13-$16
thirteenpies.com
BY: Wendell Brock PHOTOS: Sara Hanna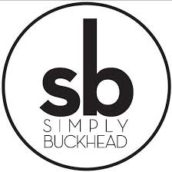 SimplyBuckhead
Simply Buckhead is an upscale lifestyle magazine focused on the best and brightest individuals, businesses and events in Buckhead, Brookhaven, Sandy Springs, Dunwoody and Chamblee. With a commitment to journalistic excellence, the magazine serves as the authority on who to know, what to do and where to go in the community, and its surroundings.