General Manager Andrei Caciula treats every guest like family.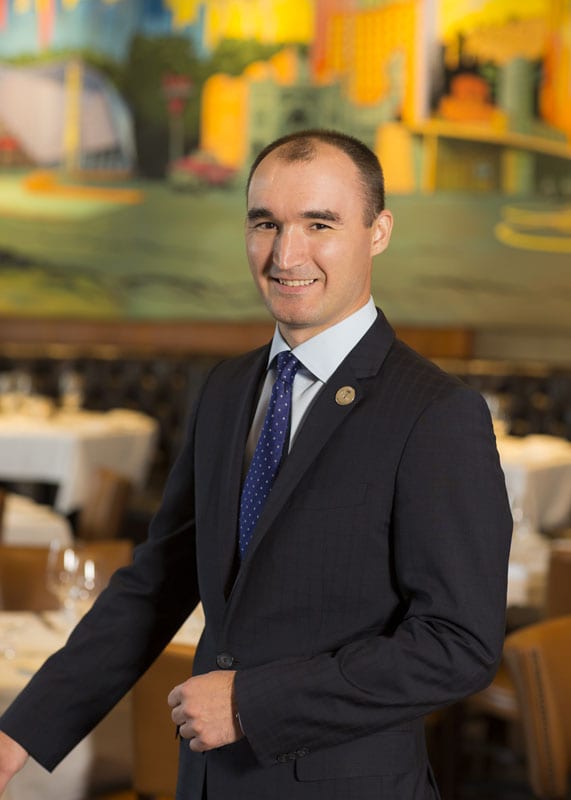 When you walk into the renovated Palm Restaurant in the Westin Buckhead Atlanta Hotel, you're greeted with a big smile by General Manager Andrei Caciula. A Brookhaven resident, he started working at various Palm locations (there are 28 throughout the U.S.) as a busboy at age 22 and has been with the company ever since. He has a passion for hospitality and makes it his mission to learn the names and stories of many a Palm guest, from the regulars whose caricatures are painted on the walls to the younger generation who just discovered it.
Caciula learned about hospitality from now deceased General Manager Willy Celluci, as well as his own father, a winemaker. "He was always teaching me that when you do your job, you have to do a little extra. That little extra is what defines you. It's what pushed me from a server assistant to a server to a bartender to a manager and so on," he says.
Nowadays, you can find him roaming the dining room, chatting with guests and telling stories of days past. In his spare time, he likes to garden, hike and spend time with his wife and 2-year-old daughter.
What are your favorite items on the menu? Veal parmigiana and the lamb chops. The [secret] to the parmigiana is the Muenster cheese we use. For the lamb chops, it's the cut of the meat that's nice and juicy, served with a mint sauce. Steak and lobster are what we're known for. Our lobster is out of this world.
What's the most stressful day you've ever had at The Palm? It was Father's Day, and there was a storm in Atlanta. We ship in our lobsters on a daily basis. The lobsters arrived a little too late and couldn't pass through customs fast enough to get here for dinnertime. We already had the first seating of our guests who had come to eat surf 'n' turf. We had to hold them with many appetizers and extra glasses of wine. Then we had to feed them steaks first and wait for the lobsters to arrive. Around 7 p.m., the lobsters arrived in the restaurant, and the guests were pretty positive about it.
What's the most interesting thing that's ever happened at work? My first day I was working as a server assistant was Valentine's Day. I was astonished by something I saw in the kitchen. I was bringing plates to the dishwasher station and saw the dishwasher directing everyone and motivating them. I thought if a dishwasher has so much power to direct everyone, it must be a really good place to work. Later, I found out the dishwasher was the executive chef. The dishwasher hadn't shown up, and the chef took it upon himself to do the dirtiest job. It was amazing to see.
What's the best way to get a reservation when The Palm is fully booked? I would suggest people call and let us know they are coming, and then come have a cocktail or appetizer on us to make their wait not so painful. The longest wait I've seen here is 45 minutes or an hour. At the end of the day, people come for an experience. It's not just about having dinner at 7 p.m. It's about having a cocktail, a conversation and dinner.
THE PALM RESTAURANT ATLANTA
The Westin Buckhead Hotel
3391 Peachtree Road N.E.
Atlanta 30326
404.814.1955
thepalm.com/atlanta
STORY: Carly Cooper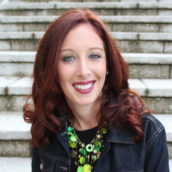 Carly Cooper
Foodie Tastemaker Columnist at Simply Buckhead. Contributing Editor at Atlanta Magazine. Restaurant Aficionado and Mother of Two.