TOASTY COCKTAILS WARM FROM THE INSIDE OUT.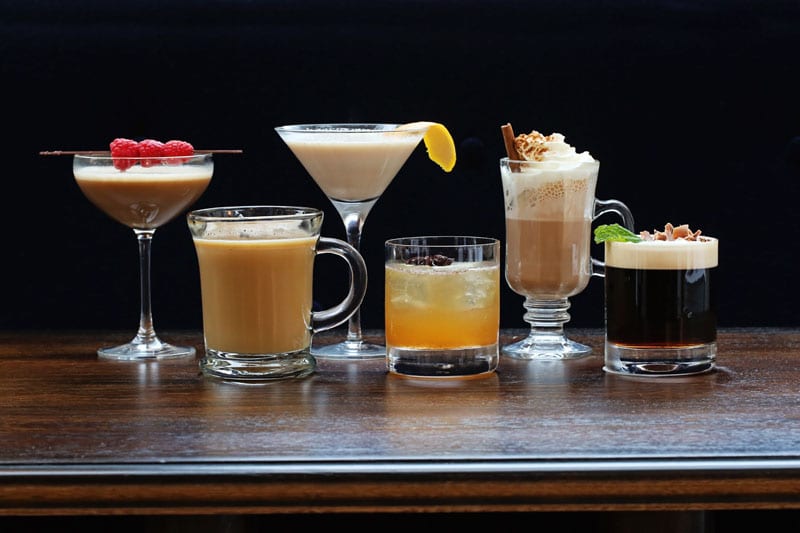 When Buckhead's temperatures dip below freezing, hot cocktails are simply soul-warming. Here are a few of our favorites. Cheers!
1. The Palm: French Kiss Martini ($14)
Few things are as passionate as a French kiss, and drinking this sexy cocktail might just feel a bit clandestine. It combines freshly brewed espresso with Chambord Raspberry Liqueur, Kahlua and Bailey's Irish Cream and is served in an elegant coupe glass for a sweet, creamy treat that tastes like dessert.
391 Peachtree Road
Atlanta 30326
404.814.1955
thepalm.com
2. Bistro Niko: L'Automne ($10)
Visions of apple pie may dance in your head with this lively Buckhead Life Restaurant Group cocktail. JP Wiser's Vanilla Spice Whiskey is combined with candied apple compote and garnished with a slice of fresh apple for a balanced drink that is equally apropos before or after a meal. If you prefer your beverage chilled (as shown), the adept barkeeps are happy to accommodate.
3344 Peachtree Road
Atlanta 30326
404.261.6456
buckheadrestaurants.com/bistro-niko
3. Le Bilboquet: Fireside Alexander ($15)
Mixologists at Buckhead Atlanta's resident French inspired restaurant are adept at taking classics and adding a twist. This warm cocktail is no exception: it puts a creative spin on a Brandy Alexander. It features equal parts Maison Surrenne Cognac, crème de cacao and milk, all combined, frothed, steamed (like a cappuccino) and served straight up.
3035 Peachtree Road N.E.
Atlanta 30305
404.869.9944
lebilboquetatlanta.com
4. Thirteen Pies: Hot Buttered Rum ($10)
Were it possible to pour the coziness of winter into a glass, this steamy cocktail might be it. House-made rum batter (butter, brown sugar, cinnamon, clove, nutmeg and vanilla) is mixed with hot water, heavy cream and Gosling's dark rum and served in an oversized coffee mug. It's just the right size for wrapping chilled hands around when the mercury dips.
250 Buckhead Avenue N.E.
Atlanta 30305
678.791.1313
thirteenpies.com
5. Corso Coffee: Spiced Chai Latte ($8)
Who says day drinking isn't a thing (not us)? This emporium of caffeine offers its take on a chai latte, using Harney & Sons' piping hot chai mix (with notes of cinnamon, nutmeg and ginger), spiced rum, a splash of hazelnut syrup and the milk of your choice. The festive drink is topped with housemade whipped cream and a cinnamon stick.
3065 Peachtree Road N.E.
Atlanta 30305
678.553.9009
corsocoffee.com
6. MAYA Steaks & Seafood: Café Bodega ($9.50)
This is the drink we're craving after a hearty winter's meal. It's a dreamy combination of freshly brewed coffee, simple syrup, cream and a hefty hit of alcohol (Maya aged bourbon, Kahlua, Frangelico), topped with shaved gianduja chocolate and a mint leaf. Sweet dreams indeed!
6152 Roswell Road
Atlanta 30328
404.705.8880
mayasteaks.com
STORY: Jennifer Bradley Franklin
PHOTO: Sara Hanna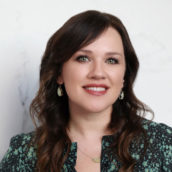 Jennifer Bradley Franklin
Senior Contributing Editor and Beauty Columnist at Simply Buckhead. Travel, Food and Design Writer and Author.