Joanne Credi Fredo curates your second-hand style.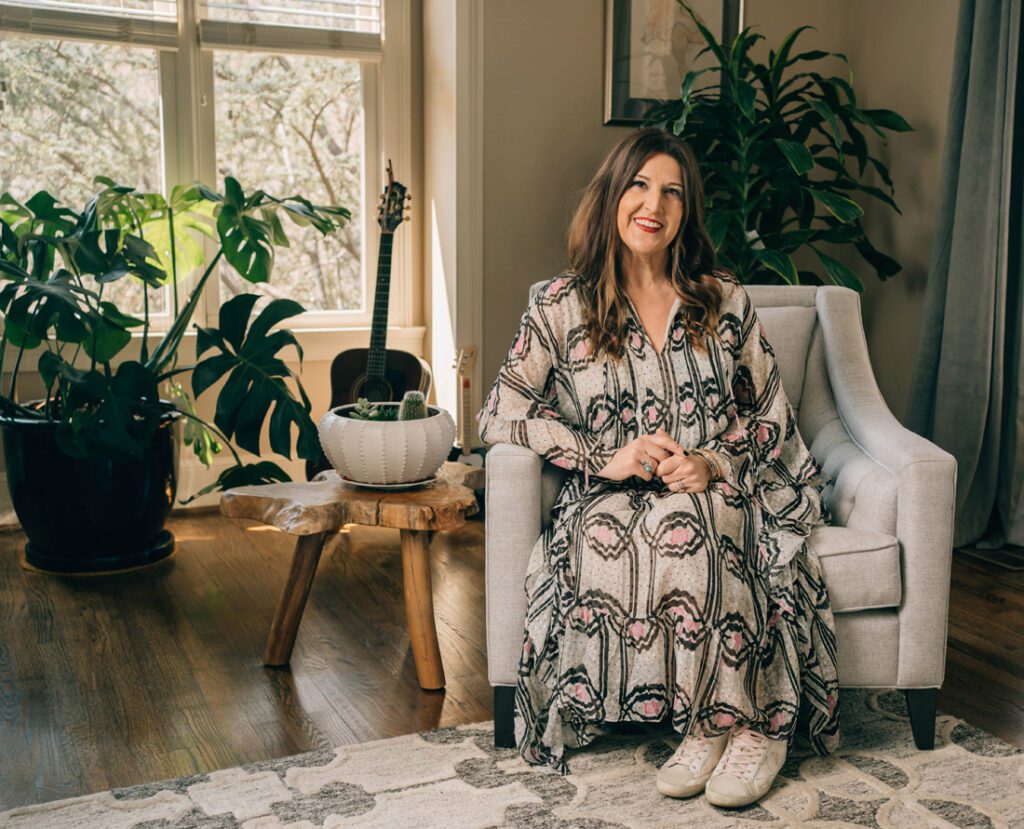 Joanne Credi Fredo worked in the investment banking industry for 10 years before deciding she was done with it in 2008. Always a creative at heart, the Upstate New York native had taken a page out of her Egyptian designer grandmother's playbook and dabbled in fashion and accessories projects throughout her time in college and in the workforce.
Two years after quitting banking, Fredo decided to pursue her creative outlet fulltime and attended SCAD Atlanta to take courses in fashion design. But her path changed again almost immediately after completing them.
Instead of working as a designer for a fashion brand as she had planned, she launched The Conscious Outfit in 2018 with business partner Casey Kelly, whom she met the year before at a monthly supper club. With Kelly's complementary background in retail management, the women composed a plan to bring stylish vintage and upcycled clothing and accessories to more women and men around Atlanta, while educating about the disposable fashion crisis. What started as pop-up shopping and styling events has turned into two fixed locations within their homes in Buckhead and Grant Park, where they style clients, rent and sell clothing, and assemble subscription boxes. They also organize client closets on demand.
Fredo, who opened the Buckhead "shop" in 2019, chats about her big pivot, how the styling works and how to donate your clothes more "consciously."
What made you change your mind about going into the fashion industry?
When I was looking for a job as a designer, I began to learn about the fashion crisis and how the clothing and textile industry is one of the largest environmental polluters in the world. It's all intertwined with the climate crisis—the amount of dyes and water used, plastics in the water, tons of fast fashion clothing ending up in landfills. I also learned how poorly garment workers are treated. I didn't want to produce new garments, creating a demand for something new that damages the climate and exploits the most vulnerable people in the world.
How do you find the items for your shops?
When I go to donation centers and vintage clothing stores, I pull out all sorts of great stuff. With my background in design, I know what's good quality by looking at the finishing details and fabric. That's how we source inventory and find the good brands that are built to last.
How does the membership work?
The starting membership is $40 per month, which gets you six items to rent and a personal styling session, and it goes up from there. If you like something, you can buy it. We recommend letting us organize your closet first, then we'll see what you need. If a client is coming in for an appointment, we'll source from both locations and pull things based on what they want.
Where do you recommend donating clothing?
Any local shelter. We have a local resource list on our website. Lost-n-Found Youth is one good organization that helps [homeless LGBTQ+ children].
What are you excited about?
We just started working with TV shows and look forward to doing more TV and film work. There's a shift in that industry to be more sustainable rather than going out and buying all new stuff.
THE CONSCIOUS OUTFIT
404.388.0839
theconsciousoutfit.com
@theconsciousoutfit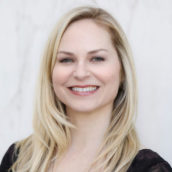 Karina Antenucci
Managing Editor and Wellness Columnist at Simply Buckhead. Blogger at Badass + Healthy.