Repurposing surplus paint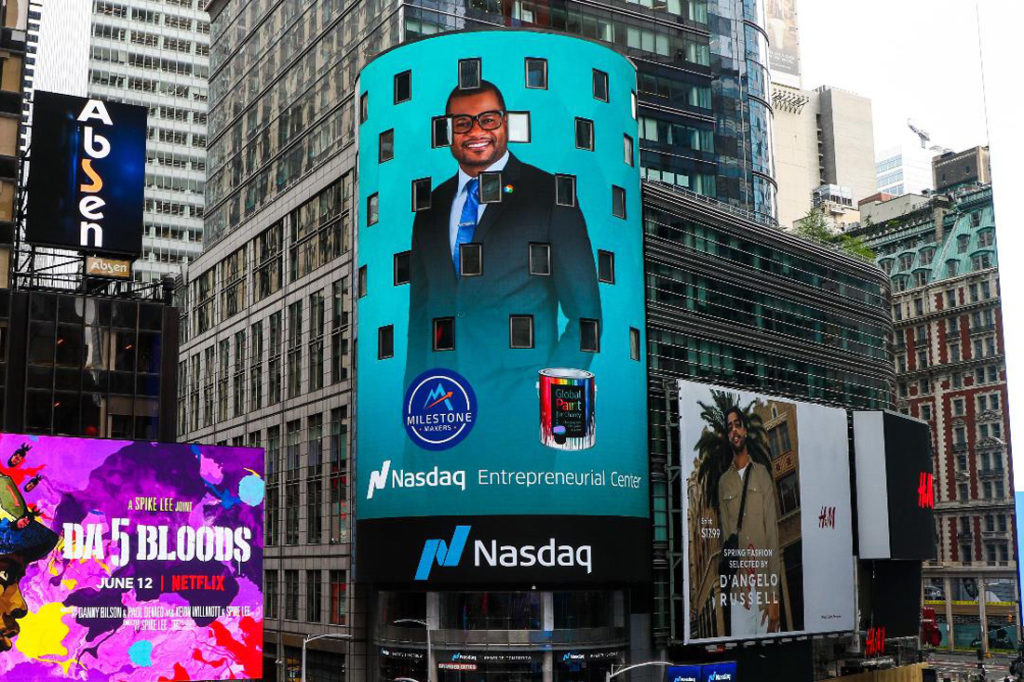 In 2010 when Rony Delgarde founded Global Paint for Charity, he never imagined it would become the world's largest provider and exporter of free latex paint to communities in need around the world. It was also a surprise to have his picture flashed across the giant screen on New York's Times Square to mark his completion of the NASDAQ Entrepreneurial Center's Milestone Makers three-month program for selected entrepreneurs.
GPC's mission is two-fold: to help beautify and preserve public buildings by providing colorful paint to impoverished communities around the globe and to keep unused paint out of U.S. landfills and waterways. The organization also offers paint to artists so they can create murals in public places such as the Atlanta BeltLine.
"Paint is a major polluter," Delgarde says. "It only takes one gallon to pollute up to 250,000 gallons of drinking water. Over the past decade, we've collected more than 320,000 tons of paint that was intended for the landfills." Seventy percent is distributed in over 40 countries with the remaining 30% re-donated to U.S. residents for community projects.
Disposal of unused paint can be difficult and expensive for homeowners and businesses, and GPC offers an easy and environmentally safe alternative by picking up cans. Donations come from homeowners, construction projects and paint stores.
For more information, visit globalpaints.org.
Mickey Goodman
Award-winning Ghostwriter, Journalist, Content Creator.