A 24-HOUR VISIT TO A BURGEONING ATLANTA SUBURB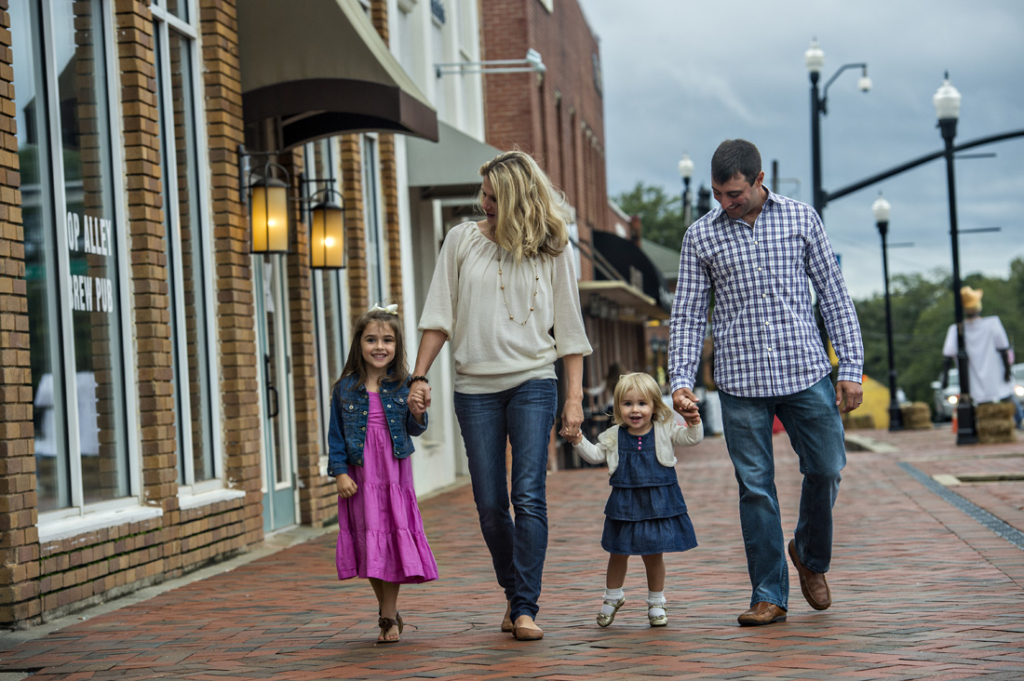 I'll admit it: I'm a bit of an intown snob. I love being close to the beating heart of the city and the interesting people it attracts. So when my family and I took off for a quick staycation in Alpharetta, I was unsure what this suburb 20 miles north of Buckhead could offer. I must say, I was pleasantly surprised. Here is our fun-filled, 24-hour itinerary.
SATURDAY 10 a.m.
To avoid Friday rush hour, my husband, 2-year-old daughter and I drove north Saturday morning. The first stop was check-in at the Atlanta Marriott Alpharetta, where the American Girl package is a top attraction. In partnership with the American Girl Boutique and Bistro at Alpharetta's North Point Mall (the only store of its kind in Georgia), the package includes a personalized "Very Important Girl" (V.I.G.) check-in on a pink carpet for one girl, fresh-baked cookies, an American Girl doll-sized travel bed to keep and much more. To top it off, our transformed "Everything Pink" hotel room lived up to its name with a pink duvet cover and even a pink alarm clock. While a bit too much pink for the adults, my daughter was thrilled.
Noon
Next stop was brunch at Topgolf, the sprawling golf entertainment complex boasting climate-controlled hitting bays, a full restaurant and bar, and a rooftop terrace with a fire pit. After being greeted at the front desk, we were ushered to a cozy hitting bay with a table and sofas under outdoor heaters. Topgolf's casual and social ambiance is designed for both experts and novices to enjoy. Even our energetic toddler got into the swing of things with a kid-sized club. When we weren't keeping her from walking too close to the edge of the bay or using her new toy club as a weapon, we sipped coffee and all shared a couple of Ultimate Breakfast Flatbreads topped with scrambled eggs, pecan wood-smoked bacon, roasted tomatillo salsa, a three-cheese blend and pico de gallo. It was the ideal breakfast finger food to feast on between strokes.
4 p.m.
After naps back at the hotel, we drove through Alpharetta's charming downtown. It was a bit too chilly to explore by foot, but we got a great feel for the quaint historic center that is home to boutiques, coffee shops and restaurants. I made notes to return on a solo trip to shop the vintage goods at Sis & Moon's, the chic home furnishings at White Dog Decor and the fashions at UB4Me Apparel, where a percentage of profits is given to charity.
6 p.m.
Our early-bird dinner was at Ceviche Taqueria & Margarita Bar, a casual and family-friendly spot in the center of downtown. The adults sipped margaritas, and we all chowed down on guacamole and chips before our shrimp tacos, pork barbacoa and kid's cheese quesadilla arrived. While the eatery was a little sleepy during the early dinner hour, it was obvious that the place—which has a tequila bar in the back—transforms into a lively late-night spot. With full bellies, we retreated to our pink-clad hotel room for a well-earned rest.
SUNDAY 9 a.m.
Before hitting the road back to the city, we wanted to check out Avalon, Alpharetta's massive mixed-use development that debuted in 2014. The sustainably designed, 86-acre development, which has a "Phase II" coming this year, is currently home to a 12-screen movie theatre, national and high-end retailers and a plethora of restaurants, including concepts from well-known intown restauranteurs (think Bocado Burger, Antico Napoletana and Bantam and Biddy). Since it was breakfast time, we found a booth at Goldbergs Bagel Company & Deli and culminated our staycation over a hot cup of Joe, New York-style bagels and conversation about this OTP community. As we drove back inside I-285, I looked behind me with a new perspective on suburban life.
IF YOU GO…
Where to Stay
Atlanta Marriott Alpharetta
5750 Windward Pkwy.
770.754.9600
marriott.com/hotels/travel/atlaw-atlantamarriott-alpharetta
The American Girl Package ranges from $141 – $279, plus tax and depending on number of guests.
What to do
Topgolf
10900 Westside Pkwy.
770.217.0513
topgolf.com/us/alpharetta
Where to Eat
Ceviche Taqueria & Margarita Bar
42 Milton Avenue
770.777.0230
cevichetaqueria.com
Goldbergs Bagel Company & Deli
3180 Avalon Blvd.
770.663.8555
goldbergbagel.com
Where to Shop
Avalon
2200 1st Street
770.765.1000
experienceavalon.com
Sis & Moon's
24 Milton Avenue
404.414.5765
sisandmoons.com
UB4Me Apparel
2 Milton Avenue
678.825.2890
ub4meapparel.com
White Dog Decor
21 Milton Avenue
770.733.1790
whitedogdecor.com
STORY: Giannina Smith Bedford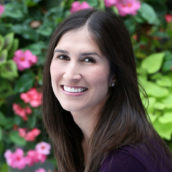 Giannina Bedford
Giannina S. Bedford is multi-faceted writer and editor. Her work covers design, travel, food and business. She's penned Simply Buckhead's home feature since inception and held a variety of editorial roles at the magazine. Her freelance work has appeared in Condé Nast Traveler, USA Today, Virtuoso Life, Hemispheres and TravelandLeisure.com. She also contributes regularly Atlanta Business Chronicle. Fluent in Spanish, Giannina was born in Miami and grew up in Brazil, Chile, Hawaii and Australia. She currently lives in Dunwoody with her two kids and husband.