HAVE A FEAST AT ONE OF THE CITY'S NEW PICNIC TABLES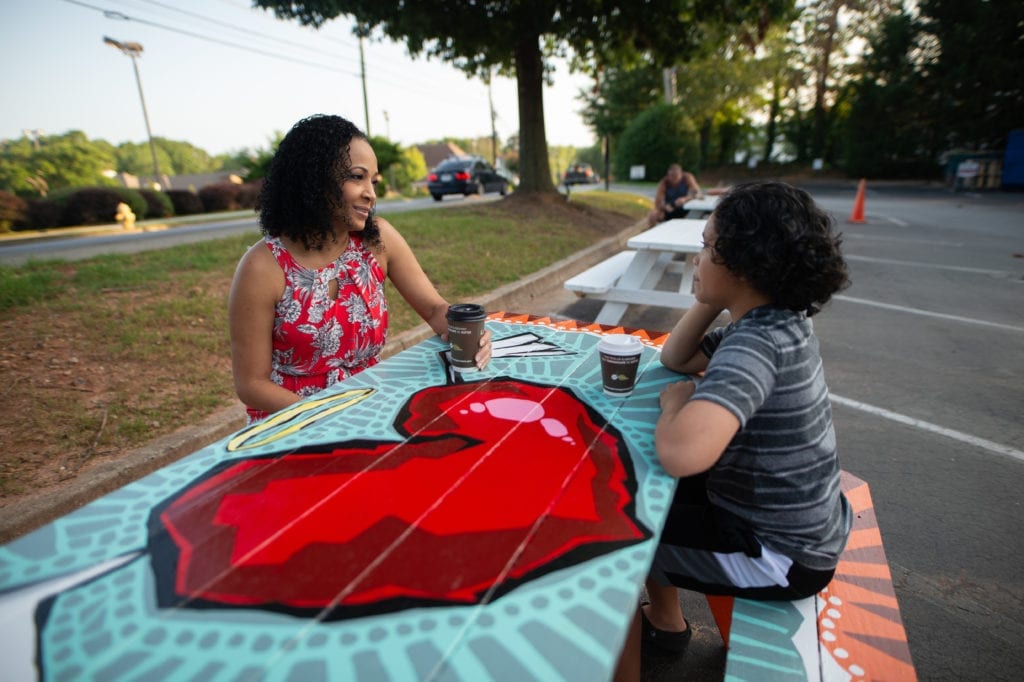 It's officially fall, and there's never been a better time to dine outside. Fortunately, the city of Dunwoody has come up with a creative way to encourage outdoor dining by giving local restaurants picnic tables with artistic flair.
The creation of these tables is a team effort. Dunwoody received tables and paint from Home Depot and sought out community groups such as the Dunwoody Fine Arts Association, Create Dunwoody and the Dunwoody High School National Art Honor Society to paint tables.
You can find these functional masterpieces at NFA Burger, Crema Espresso Gourmet and Vino Venue. Visit dunwoodyga.gov to see a map of picnic table locations.
Lia Picard
Freelance writer covering food, travel, and interior design.