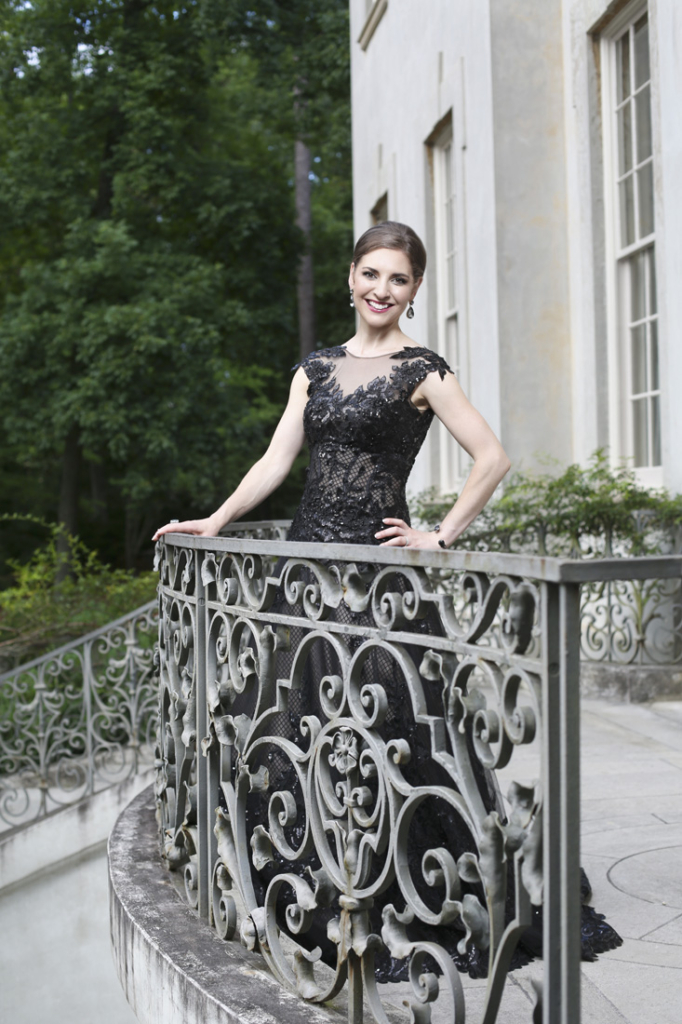 A sudden diagnosis at 25 would forever change the way Dr. Darria Long Gillespie viewed disease and the possibility of recovery.
During her intern year of residency in emergency medicine at Yale University School of Medicine and shortly after graduating with her MBA from Harvard Business School, doctors told her she had autoimmune arthritis. The Sandy Springs resident had always been healthy, so she was shocked when suddenly her feet, ankles and hands were swollen, and doing any activity, including walking, was extremely painful. She was initially put on an injectable medication and also made significant lifestyle changes, including pursuing a diet of whole foods, cutting out sugar and dairy and, once her residency was finished, adding more balance to her schedule By 2012, she was able to get off of the arthritis medication for good.
"Now I'm back to normal, running and doing everything I want. My personal mission is to help people learn that it's not only possible to get better, but to truly thrive after having a medical issue," says Long Gillespie, who is senior vice president of clinical strategy at Sharecare, Emergency Department physician at Northside Hospital, clinical assistant professor at the University of Tennessee School of Medicine and national spokesperson for the American College of Emergency Physicians.
And thrive she has. After working as a faculty member at Harvard Medical School, in 2013, Long Gillespie moved to Atlanta from Boston with her husband, Dr. Bryce Gillespie, an orthopedic hand and elbow surgeon at The Hand and Upper Extremity Center of Georgia. She now divides her work schedule between the ER at Northside and duties at the health and wellness platform Sharecare (a combination of clinical strategy, overseeing all digital content and hosting its iHeart Radio RadioMD podcast). She also makes national media appearances as a health expert on CNN, CNBC, FoxNews Network, "The Doctors" and "The Dr. Oz Show," and blogs about women and children's health for The Huffington Post and Mindbodygreen.com.
The swine flu epidemic in 2012 was the catalyst for Long Gillespie to begin her work in media. She noted how confusing and frightening it was for people. "I get so frustrated when the media portray a health issue inaccurately. At the time, healthy people were terrified and coming to the ER, waiting for eight hours, when in fact they were going to be OK. That's when I realized there was a need for another trustworthy, not sensationalized, health source in the media. I love that in the ER you can have very close interactions with 20 people and truly help those individuals. With the media, the scale is different—not as close a connection, but you can help the lives of thousands of people."
Somehow she still finds time to spend with her husband, toddler daughter and 150-pound bullmastiff. How does she possibly keep it all together? "My husband may say it's because I'm hardheaded," Long Gillespie laughs. "That may be it, but the real driver is that I feel very strongly that what I'm doing is something that people really need."
DR. DARRIA LONG GILLESPIE'S SECRETS TO SURVIVAL
1. Make a routine as much as possible. "The more you don't have to make small decisions, the less brainwork and time that requires. Three days per week, I run at 6 a.m. I would rather go to the DMV and do my taxes than get up that early, but it's the only time I have to run, so I've committed to it and don't spend time questioning or finding ways to fit it in another day."
2. Schedule everything, including time for yourself. "Between Sharecare, ER shifts and more, my days get filled. So I schedule appointments just for myself for an hour to write a blog post or think through an important project."
3. Align healthy practices with what you value and want to do. "I want to get physical activity every day, and I want my family to eat well. So, I find ways that we can do those things together. I planted a backyard garden with my daughter—a great way for us to play together while also getting her to eat fresh produce."
4. Choose to laugh and enjoy. "Having a child breaks down type-A tendencies, so sometimes you have to just laugh because you can't negotiate with a toddler. Or you can try, if you're insane."
STORY: Karina Antenucci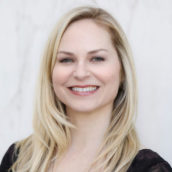 Karina Antenucci
Managing Editor and Wellness Columnist at Simply Buckhead. Blogger at Badass + Healthy.