And in short, snappy bursts that won't stress parents out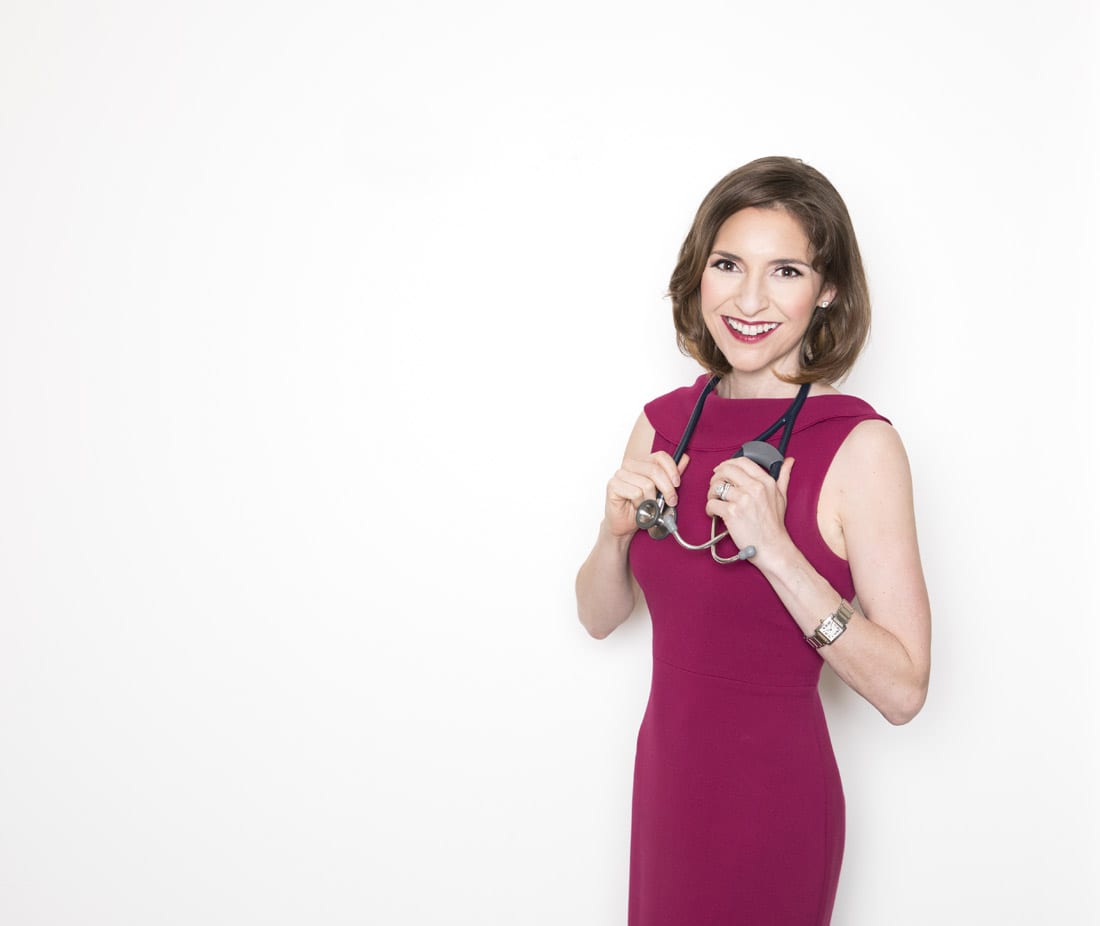 STORY: H.M. Cauley
Being an ER doc is nothing like parenting a 5- and 2-year-old. It's considerably easier, insists Dr. Darria Long Gillespie, a Sandy Springs mom, writer and TV contributor who faces her biggest challenges the minute her kids wake up.
"When I'm in the ER, I have too much to do and not enough time, but I'm in control. I know whatever comes through the doors, I can handle it because I have the tools," she says. "But I wanted to figure out how to transfer that feeling to my everyday life. I wanted tools, and I wanted to give them to other mothers, too."
Gillespie's parenting toolkit is her first book, Mom Hacks, a concise approach to taking control of the chaos parents often find themselves drowning in. Designed to be read in short bursts, the book provides tips and techniques Gillespie put to use in her own life.
"When you buy a TV, you read the 'quick start' part of the manual, but many new moms jump into the big part first," she says. "In this book, they can read the quick tips first—each is about 500 words—and troubleshoot by age with the index in the back. It has details, but who has time for that when you're desperate to get your child to sleep?"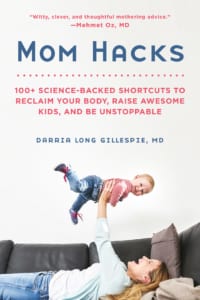 Gillespie is quick to caution that the book offers no magic fixes. "That's the whole point," she says. "I can cope not because I have superpowers, but because I have the tools. I created a curriculum for moms so they have the basics, too."
Many of the suggestions grew out of her own research on parenting issues. "I'd go to the literature and see what nuggets I could dig up," she says. "Some days I found great ideas, and some days I found nothing."
Many of her favorite hacks are centered around the parent, rather than the child. For instance, she was perturbed by research that showed just being a mom puts a woman at higher risk for eating poorly, exercising less and sleeping badly.
"I learned about time-restricted eating, which is how I lost 50 pounds after having each of my children," she notes. "You eat within reason in a 9- to 12-hour window, and outside of that, just have water. Another hack for me was learning about sleep. I realized a huge portion of the problem was light. Our bodies are very susceptible to light, and now we have [electronic] devices with blue lights that we're looking at until 10:30 at night. One of the big things I started doing was decreasing my use of devices or using blue-light-blocker glasses. We have routines for our children to go to sleep, but we forget to do that for ourselves."
Even with the best intentions, Gillespie realizes there are still going to be days when nothing works. "When there's chaos, and you want to crawl under the table and cry, you'll know you're not alone, and here's what you can do," she says. "And it's not just about how to do it; it's about finding the joy in it, too."
MOM HACKS is available on Amazon and at drdarria.com.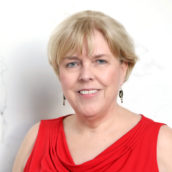 H.M Cauley
Atlanta-based writer and editor contributing to a number of local and state-wide publications. Instructor in Georgia State's Communication department and Emory's Continuing Education division.