WRITER-DIRECTOR TELLS OVERLOOKED STORIES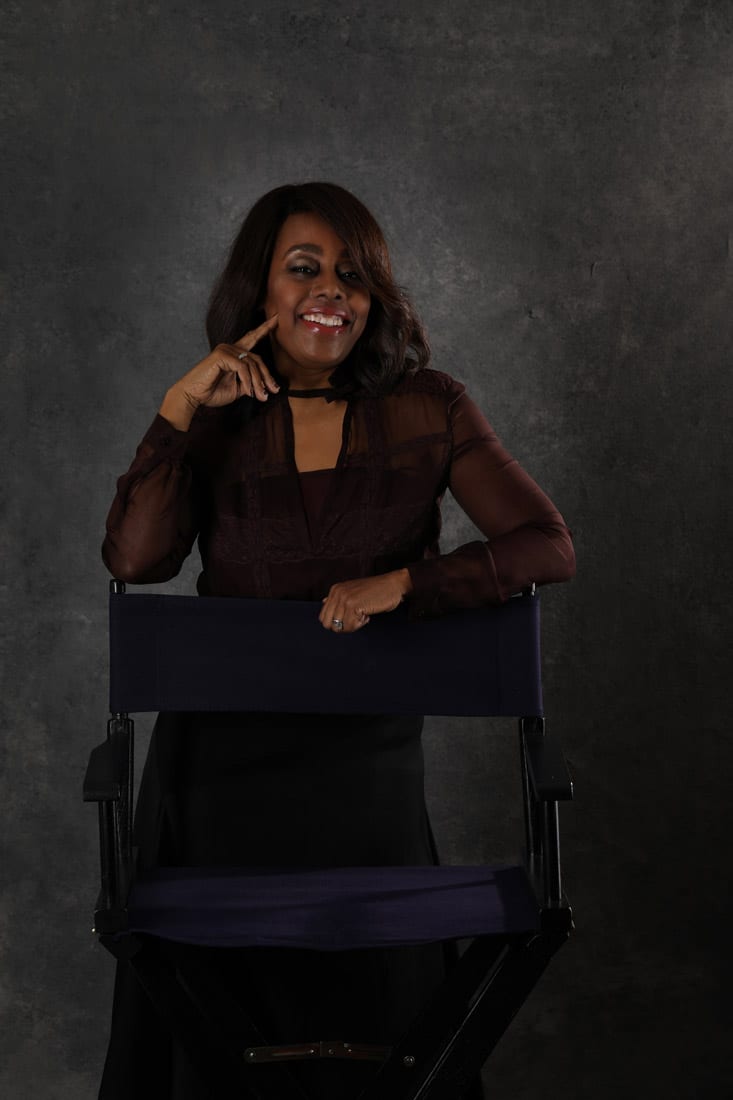 STORY: Michael Jacobs
PHOTOS: Sara Hanna
Deborah Riley Draper is a storyteller. The 49-year-old's skills long benefited consumer brands at advertising agencies, but in early 2010 she vowed beside her mother's grave to fulfill her filmmaking dreams. Her first feature as a writer-director, the documentary Versailles '73: American Runway Revolution, was "the story of 12 beautiful black [fashion models] who conquered Paris and the Chateau de Versailles" and premiered at the Cannes movie market in 2012.
Olympic Pride, American Prejudice, a documentary about the 18 African American athletes who overcame prejudice at home to compete in the 1936 Summer Olympics in Berlin, followed four years later. The 16-year Buckhead resident, who has her own production company titled Coffee Bluff Pictures, released her first fictional short, Illegal Rose starring Atlantan Jasmine Guy, this past summer. Her first narrative feature, an adaptation of the novel Coffee Will Make You Black, involving Octavia Spencer and Gabrielle Union, is scheduled to begin preproduction next year. Draper is also one of a group of insiders who recently launched a group called Reel Divas that highlights women of color in the local film and TV industry.
Did you train to be a filmmaker?
I took a class at NYU and a couple of seminars and workshops. But [I dove] feet first. I thought, rightly or wrongly, the commercial production I'd done and my ability to work with brands to tell stories and connect with consumers were a strong foundation. And I was a good storyteller.
How did you approach Versailles '73?
I literally jumped in. I didn't have a camera. I didn't have a clue. Versailles '73 is about five American designers who take on five French designers [at a historic fashion show outside Paris]. One of the designers was Stephen Burrows. I called Stephen and said, "I'm a filmmaker."
Olympic Pride came next. Do you try to focus on African American stories?
Well, African American stories that have an impact on America, American history and the globe. It's the universality of it and the impact that are often overlooked. These are stories that seem small but are huge in impact, and the characters are often dismissed.
Was that the case with the Berlin Olympics?
I didn't even know that story. Historically, if you look at most textbooks, you see Jesse Owens. You don't see the other 17. You certainly don't know that Tidye Pickett and Louise Stokes were two African American women on the 1932 and 1936 Olympic teams. That was little known in African American history, sports history, global history.
How important is it for an African American filmmaker to tell these stories?
First, it's important that these stories are told, period. Second, I think it's critically important to have the opportunity and the privilege to tell these stories, and I think there is a specific lens I bring to it as an African American woman that's different from someone else. Better or not, I can't say, but certainly different.
Will your company ever produce the work of other filmmakers?
Right now we're working on just getting my productions out of the way. But I hope to one day. To be able to not just continue to hire more women and people of color but also to enable the dreams of other filmmakers would be great.
Why have you moved from documentaries to narratives?
I've not moved. I'm a filmmaker, and I want to tell stories. Those stories may be features, they may be shorts, they may be documentaries, they may be podcasts. There are so many different formats to explore, so I don't want to put lines around the types of stories.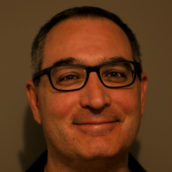 Michael Jacobs
Jack-of-all-trades writer covering almost anything but beauty and fashion at Simply Buckhead; fond of flamingos and sloths.