STEPHANIE JACOBS GETS HOMES ABOUT TO SELL READY FOR THEIR CLOSE-UPS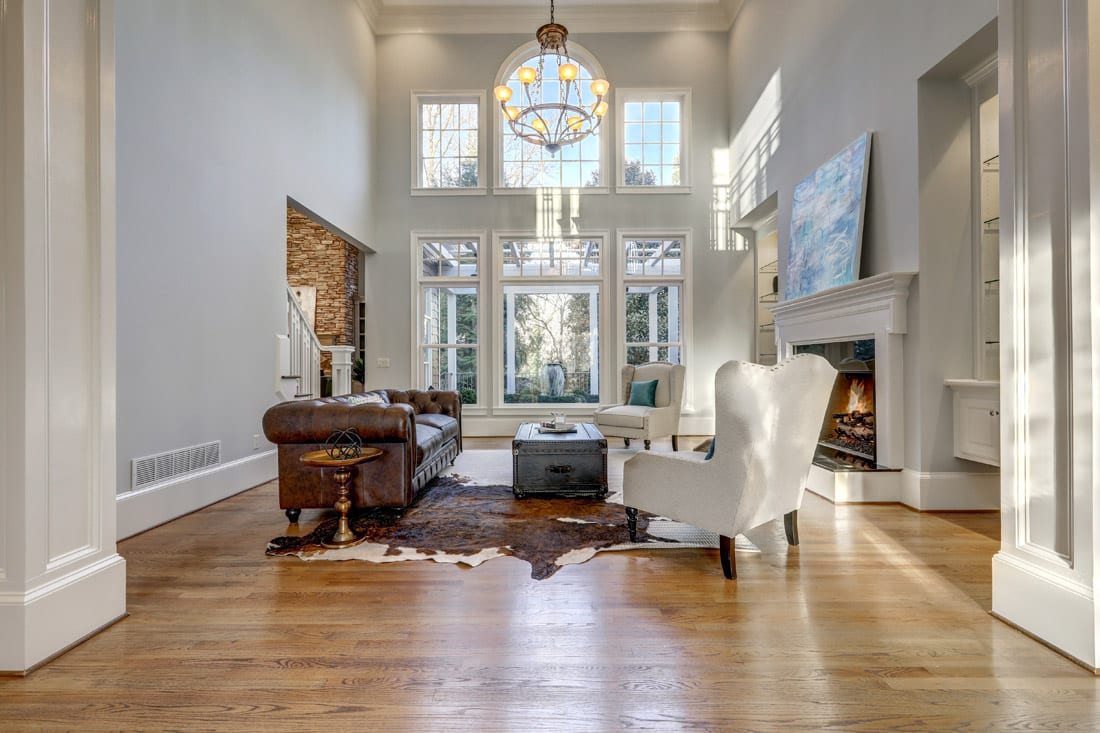 STORY: Lia Picard
MIDDLE PHOTO: Shayna Image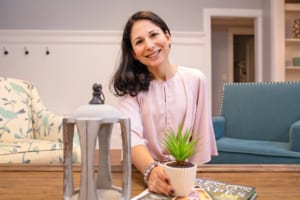 Sandy Springs resident Stephanie Jacobs always had an eye for design but hit a couple of detours before launching her home staging company, Staged by Stephanie. She started at the University of Georgia as an interior design major but didn't love the nitty-gritty (read: graph paper) of interior design and instead became an art educator. "I taught for seven years in Cobb County schools, and after my first child, I quit teaching because I had like 800 students and a $100 budget," she quips. Jacobs still carried a torch for design, though, and after listing her own home, she realized she had a knack for home staging. Here, Jacobs shares the scoop on the process, along with a few tips.
Why should owners stage their home when it's on the market?
We're living in a social media world, and one of the largest markets right now is millennials, who are looking at pictures first before ever stepping foot in a home. So you really want to have a house picture-perfect before placing it on the market. I compare it to online dating. You want people to look at the photos. You want them to love it, heart it and like it. You don't want them to swipe to the next photo.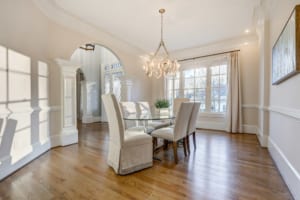 Talk about your process.
If the house is occupied, I go room by room [with the owner] and talk about everything that needs to be done to get the most money for the property—whether that's packing up things, clearing surfaces, moving artwork around, storing things in pods or a storage unit, repainting walls or removing taste-specific items. If the house is vacant, I'll bring in furniture to really create that emotional connection with the homebuyer.
What are the most common mistakes people make when staging a home on their own?
Not de-personalizing it. If your toiletries are out, there are tons of family photos around and you're not de-personalizing it, then how is the prospective homeowner supposed to make a personal connection with the home?
Why is staging a vacant home so vital?
I'm a big believer in having furniture in your home because it helps lay out the floor plan. And it helps potential homebuyers actually envision themselves in the home. If you see a vacant home, you can't figure out what the floor plan is supposed to be, what the flow is. It doesn't show off the architectural details. A vacant home is really hard to imagine yourself in, and when you stage a home, you have a 73% chance of getting more foot traffic, getting your home sold quicker and for more money.
Besides the furniture itself, what other details are important in staging a home?
It's really kind of a science. Home stagers are using colors that have great connotations, such as blue and green. Oftentimes people see red and they have a negative reaction, because to most people, red means anger or fire, whereas with greens and blues, you're thinking open spaces. So home stagers aren't just putting furniture in a home to fill it up; they're actually using science and psychological responses to create that emotional connection by placing furniture in the right spot so the home feels open and shows off [features such as high] ceilings and picture windows.
STAGED BY STEPHANIE
770-356-3420
stagedbystephanie.com
Lia Picard
Freelance writer covering food, travel, and interior design.