Lovett pioneers innovative semester for rising sophomores.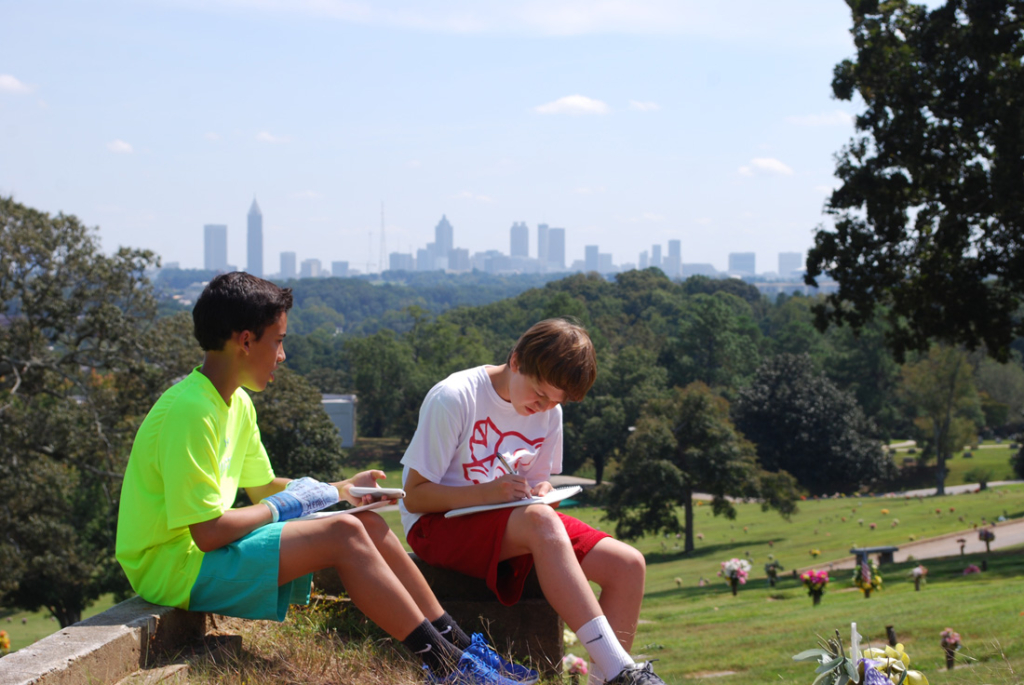 When Lab Atlanta debuts in the spring of 2017, 30 high-achieving high school sophomores selected from Atlanta-area public and private schools will use the city as their textbook. Sponsored by The Lovett School in Buckhead and housed at SCAD in Midtown, the project was one of only four $250,000 leadership challenge grants funded by the Edward E. Ford Foundation in 2014. Lovett is complementing that grant with a two-to-one match totaling $750,000, while raising additional needs based scholarship funds.
"Lab Atlanta will immerse bright, diverse students from across Atlanta in a challenging, real-world semester school that will build their leadership, problem solving and collaboration skills," says Laura Deisley, founding director of Lab Atlanta and director of strategic innovation at Lovett.
The one-semester, honors-level curriculum will use the city as a laboratory. "It's designed for students who desire a unique learning experience," says Mike Pardee, associate director of Lab Atlanta. "It will give them an opportunity to interact with corporate and nonprofit professionals, government officials and educators from Georgia Tech, Emory and SCAD, and collaborate on building sustainable solutions for the future of Atlanta."
Lab Atlanta is accepting additional rising sophomores for the inaugural spring semester.
For more information, visit labatlanta.org.
BY: Mickey Goodman
Mickey Goodman
Award-winning Ghostwriter, Journalist, Content Creator.