SCAD grads beautify The Shops Buckhead Atlanta with original artworks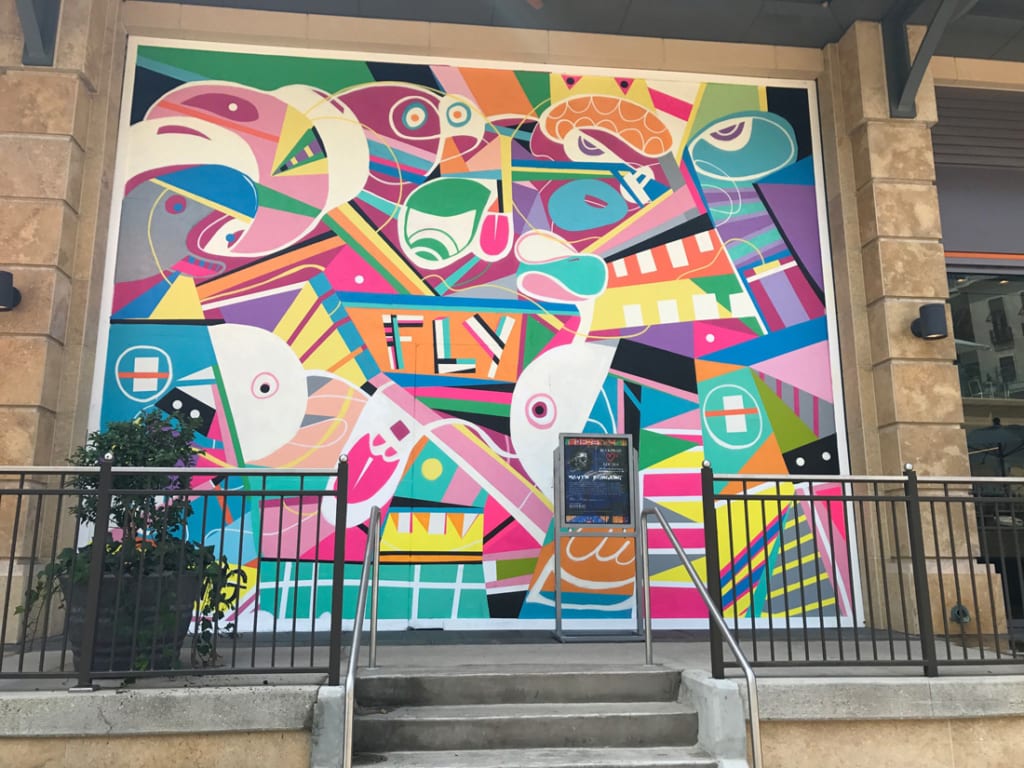 One trait of a creative mind is the ability to think outside the box. In the case of artists, creativity often involves thinking beyond the canvas and finding ways to share their work with a broad audience. When the audience is made up of the elite shoppers who frequent The Shops Buckhead Atlanta, it's an added bonus for artists who want to their creations to be seen.
For six graduates and current students from the Savannah College of Art and Design (SCAD) in Midtown, the chance to install their art in various locations throughout the posh shopping district is a golden opportunity to showcase what they do. In July, the group was selected from among 15 entries to put their work in various spaces throughout the property. Dubbed Buckhead Loves Locals, the program will keep the art in place through the rest of this year.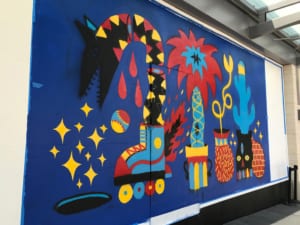 The installations are a classic case of win-win, with shoppers getting a perk as well, says Anneliese Reid, marketing manager for The Shops. "Our property is unique in that it's spread across six city blocks and has so many entry points. Having art at those entries gives shoppers a sense of arrival." The outdoor exhibit marks the second year the retail district has teamed with SCAD to bring original art to the public venue. "We've always had a really strong tie with SCAD," Reid explains. "We view art and fashion as sharing a connection. They both evoke reaction and promote self-expression, so it was a natural fit to bring these installations to The Shops Buckhead Atlanta."
Most of this year's proposed pieces were mixed media and paintings. "Each student had to explain the concept and give us a mock-up of how it would look on our streetscape," says Reid. "Most of them played off the property's landscaping and added brightness." One of the winning entries by Kevin Bongang does just that: It's an acrylic mural near the Etro store that depicts the hustle and bustle of the big city. "Etro's collection is very bright and colorful, and Kevin played off that color," says Reid.
This year, the installation features a first: a multilevel piece with intricate LED lighting that sits in front of an empty store that will be part of The Shops' third phase. Artist Jordan Graves' work creates patterns and rhythm through light, motion and interaction. That last element is possible through an app the public can download that allows them to change the patterns and lights as they walk by. The complicated creation of 96 individual panels took Graves 100 hours to install.
"I majored in motion graphics, and I like to take those aspects and go in different directions," says Graves, who graduated from SCAD in 2012. "I created a rendering using video and other techniques, and they let me go with it."
Graves spent some time looking at possible spaces at The Shops to see which would be feasible, and the empty storefront turned out to be ideal. "It had room to install different LED panels and let me hide the wiring and electrical components," she says.
Other pieces on display are Daniel Byrd's mural, made by weaving brushstrokes; Kaye Lee Patton's painting inspired by window displays; Tyrus Lytton's mural that plays off vintage photographs and the history of Buckhead; and Connor Singh's painting of plants and creatures depicting the various cultures in the city.
THE SHOPS BUCKHEAD ATLANTA
3035 Peachtree Road N.E.
Atlanta 30305
theshopsbuckheadatlanta.com
STORY: H.M. Cauley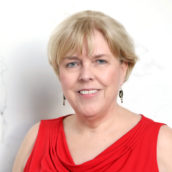 H.M Cauley
Atlanta-based writer and editor contributing to a number of local and state-wide publications. Instructor in Georgia State's Communication department and Emory's Continuing Education division.