Second-career author's debut novel features exotic locales, gems and murder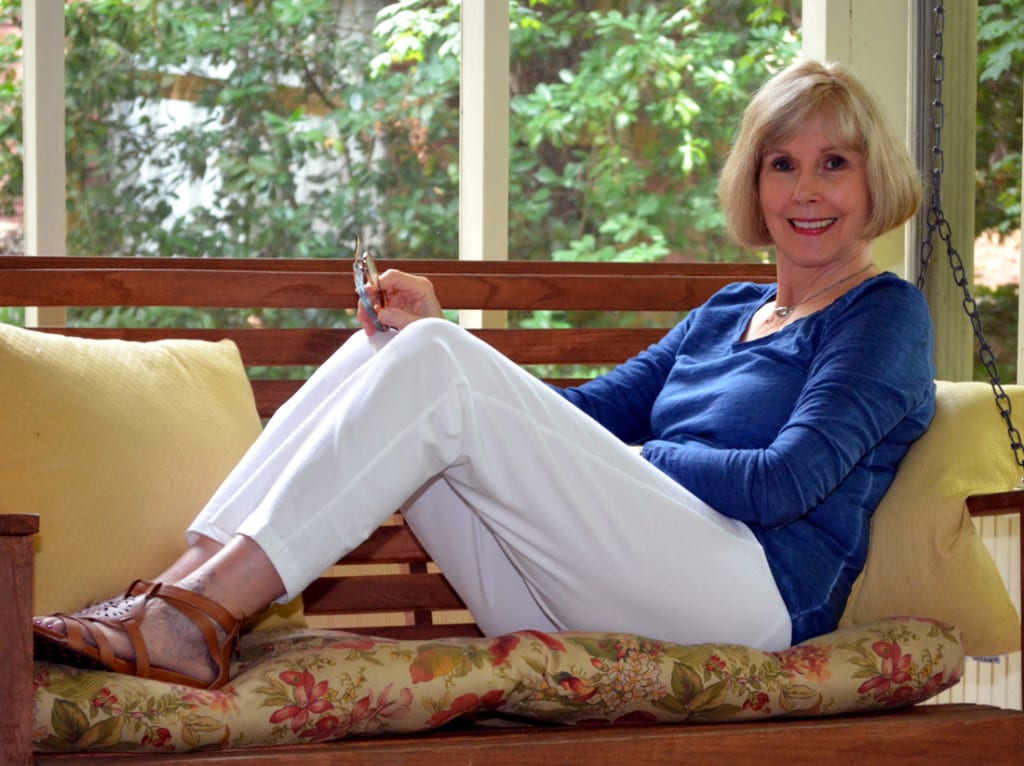 Writers get their inspirations from all sorts of peculiar places. For Sandy Springs resident Anne Lovett, the idea for her latest novel, Rubies from Burma, sprang from a casual party conversation about a woman's earrings.
Lovett was chatting with a friend of her father's who was regaling her with tales of serving in the military during World War II in Burma (now Myanmar). The country is noted for its wealth of rubies, and the gentleman proudly pointed out that his wife's earrings were made of the precious gems.
"That stuck in my mind and got me doing a lot of research on the war in Burma," says Lovett. "I learned there was a multinational force there, and that [the U.S.] sent over a spy and sabotage group as well as the Army Corps of Engineers that built the Burma Road."
The exotic locale, the historical background and the rubies swirled into a story that became her debut novel, which came out last December. Set during the World War II years, it has its roots in the spy network of Burma, but the bulk of the story takes place in a small Georgia burg that bears a remarkable likeness to Lovett's hometown of Dublin.
"I used many of my memories about the streets and buildings there," says Lovett. "It's really more of a coming-of-age story than a spy novel, though it does start out with a dead body."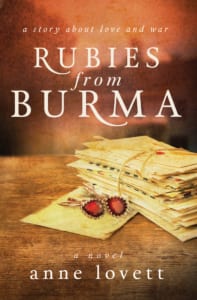 Rubies from Burma also doubles as a milestone achievement for Lovett, who remembers wanting to be a writer as far back as the sixth grade.
"Everybody kept telling me, 'You can't make a living that way,' so I thought I'd study [another] profession and write on the side," Lovett recalls. She earned a chemistry degree from Emory and a Ph.D. in the same subject at Georgia Tech in 1971, but co-founding a manufacturing company called DiversiTech and raising a family got in the way of writing.
"I was 40 when I decided that if I didn't start writing, it would never happen," she says. "But I needed instruction. I went to writers' conferences, took classes and had a number of short stories published. When I sent this book to some contests, I got nice remarks from the judges, and that inspired me to do something with it."
Finishing her first novel, and being chosen as a 2017 Georgia Author of the Year nominee as a result, has given Lovett a new career. "I approach it like a job, and I sit down at my computer every day. It's just like going back to work."
Her current job? Finishing her second novel, Saving Miss Lillian, a tale set in Buckhead that's about an elderly woman who needs a bodyguard. Though the main character shares the same name long associated with former president Jimmy Carter's mother, Lovett offers this assurance: "It's not about that Miss Lillian."
RUBIES FROM BURMA is available online on Amazon.com and Annelovett.com. The author will appear with her book at the AJC Decatur Book Festival September 1-3.
STORY: H.M. Cauley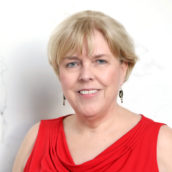 H.M Cauley
Atlanta-based writer and editor contributing to a number of local and state-wide publications. Instructor in Georgia State's Communication department and Emory's Continuing Education division.