Local designer's custom handbags promote worthy causes.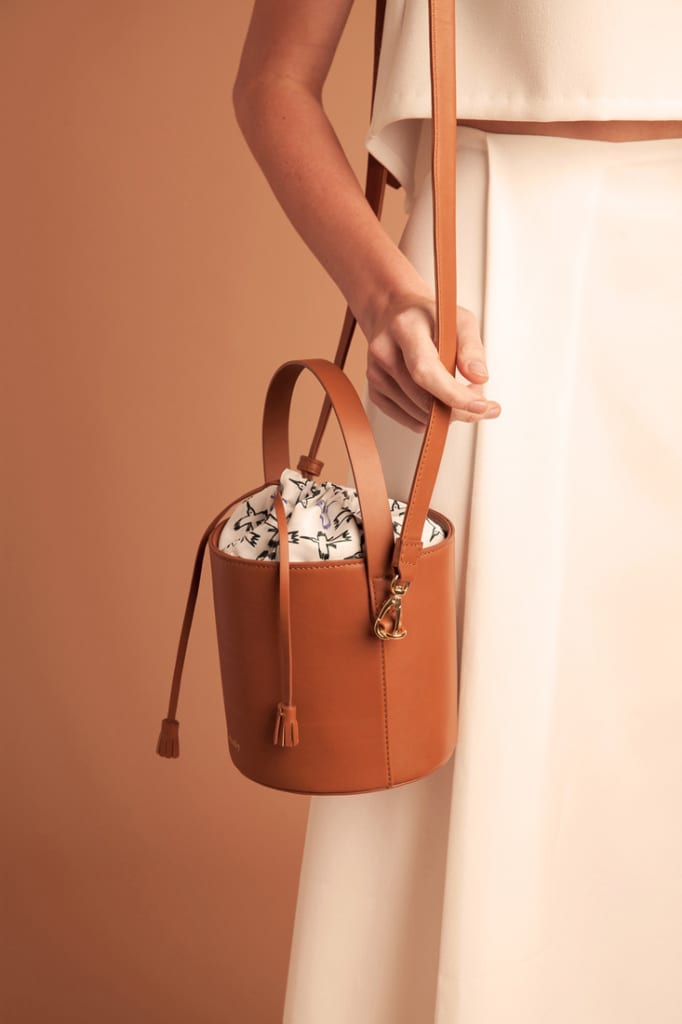 Like a lot of women, Brittni Adams is smitten with handbags. So when the Buckhead resident was looking for a way to combine her passion for purses and her desire to put an end to human trafficking, she founded a company called Whitby Handbags that donates 15 percent from the sale of each bag to nonprofits helping educate at-risk girls and women around the world.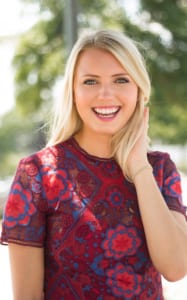 "I knew I wanted to do something to prevent future generations from being trafficked," says Adams. "It's heartbreaking to imagine that girls as young as 9 are sold like commodities."
The idea for her company—which Adams named after St. Helena of Whitby, England, who championed for equal education for school-age girls in the 1800s—jelled in 2012 during a 10-hour layover at Amsterdam's Schiphol airport. She and her husband, Jeremy, were returning from India after volunteering with Freeset, a fair trade business in Kolkata offering employment to women trapped in the sex trade. While there, she met with a group called International Justice Mission to learn how a for-profit company could help organizations expand prevention programs. "My goal was to help fund education opportunities for at-risk girls, so they can become self-supporting and be invulnerable to traffickers," says Adams.
That day in the airport, Adams passed the time reading fashion magazines and says she was so inspired she designed her first handbag right there on the spot. "I chose purses because I liked the idea of women being able to 'carry justice' with them wherever they go," she recalls.
Lacking the business know-how to start a company, she took graduate courses and earned a master's certificate in nonprofit management, then wrote a business plan and integrated her cause into the product. Next, Adams began exploring ways to find ethically sourced materials. She chose a small leather factory in Milan where workers earn decent wages in a safe environment. The hardware is sourced in the same ethical manner.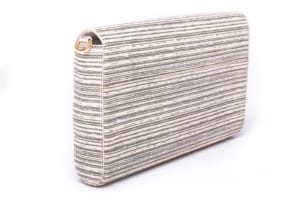 Adams' final obstacle was finding an ethically run manufacturing facility. She chose a family-owned company in the New York Garment District so that she can oversee every step of the process. "I design all the handbags from beginning to end, and because we are a small boutique company, we don't adhere to a traditional fashion calendar," she says. "Instead of seasonally, we only produce one collection a year."
Her purses and other leather items are sold online directly to the consumer or at pop-up stores. Each Whitby bag is made-to-order and features a suede lining boasting a pattern designed by a child in an educational program supported by the company. Whitby's best-selling items are actually the leather journals showcasing the artwork of young boys and girls in places such as Cuzco, Peru, and Chiang Mai, Thailand. But no matter the product, a donation from each sale is made to one of Whitby's five nonprofit partners. Proceeds from the purchase of her Codet satchel, for example, go directly to student education in La Croix, Haiti, while donations from the sale of her Maryamana clutch help prevent girls in Iraq from being trafficked as child brides. For purse-aholics, purchasing a custom Whitby bag should make you feel good, not guilty.
WHITBY HANDBAGS
whitbyhandbags.com

STORY: Mickey Goodman
Mickey Goodman
Award-winning Ghostwriter, Journalist, Content Creator.