STEP OUTSIDE YOUR COMFORT ZONE WITH #WEDOHARDSTUFF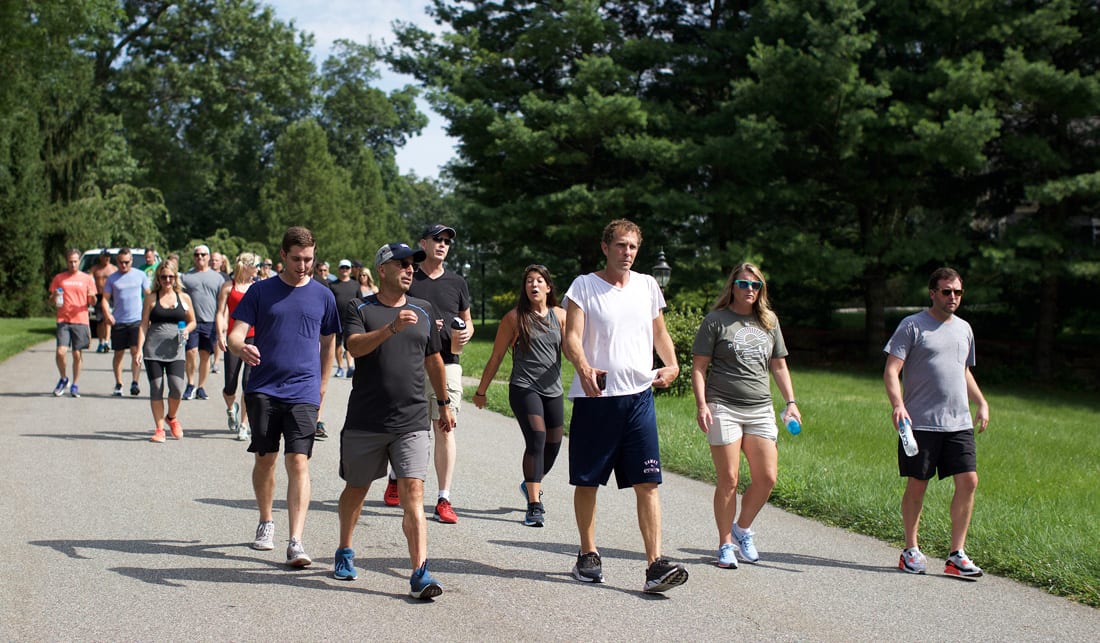 Two thousand and seventeen reps of burpees, sit-ups, pushups, dips and squats to ring in 2017—that's how it all started.
"I really wanted to do something to celebrate the new year in January, so I settled on doing 2,017 reps of the five most challenging exercises that don't require a gym," says Jesse Itzler, a Buckhead-based motivational speaker, entrepreneur and part owner of the Atlanta Hawks. "I wondered if anyone would do it with me, so I offered to make a $100 donation to a charity to anyone who did."
That's when the concept behind #WeDoHardStuff was born. Since then, the group of people doing the challenges with Itzler has grown to 10,000 and includes kids and adults living everywhere from Alaska to Australia.
Each month, Itzler posts a challenge to the #WeDoHardStuff Facebook group and website. Several challenges make up the overall monthly contest. Itzler creates them so that they don't require a gym and so they appeal to all levels of fitness, and he weaves in several business and personal challenges as well.
For example, one month had a total of 15 challenges that included tasks such as taking 12,000 steps in one day and picking up trash in your neighborhood.
"To stay connected to the group, I do every challenge," he says. "Plus, my 8-year-old son and wife often join me, which is a great way to bring our family together."
Everything is done on the honor code, and participants can post their progress to the Facebook page. When they're finished with each component, people are asked to head to a designated website to register what Itzler refers to as their "victories."
"The whole point is that we're like-minded people who want to challenge ourselves and support each other," says Itzler. "We share the common goal of wanting to get more out of life and be the best version of ourselves—the group is your accountability partner." Itzler believes it's this accountability that has been so key to the success of the group.
"So many people have posted that they've been in a rut for a long time and have been stuck on the couch," he says. "This program has been a catalyst for change because it's not intimidating, and you can do it at your own pace. For example, one group member wrote that he had lost more than 35 pounds since starting and just signed up to do a marathon."
Each month, the challenge supports a different charity, with the goal of selecting organizations that resonate with as many of the members as possible. This year, the list includes Special Olympics Georgia and the Special Operations Warrior Foundation.
In addition to the monthly challenges, Itzler often brings in guest speakers such as Harvey Diamond, who wrote the best-seller Fit for Life, to discuss wellness and motivational topics, including how to eat properly for maximum energy. And he's adding special events to the mix such as the #WeDoHardStuff LIVE Summit that was held over a weekend in Atlanta in September. The gathering featured workouts and motivational guest speakers, including his wife, Sara Blakely, the founder of Spanx, and Tim S. Grover, who has trained NBA players such as Michael Jordan and Kobe Bryant.
"My wife always says you find your purpose when you marry what you like to do with what you're good at and something that's good for the world," says Itzler. "And that's what happened here."
READY FOR THE CHALLENGE?
Get started by registering at wedohardstuff.com or joining the Facebook group #WeDoHardStuff.
STORY: Amelia Pavlik
Photo: Jon Cornick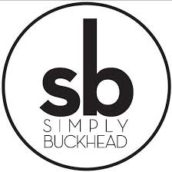 SimplyBuckhead
Simply Buckhead is an upscale lifestyle magazine focused on the best and brightest individuals, businesses and events in Buckhead, Brookhaven, Sandy Springs, Dunwoody and Chamblee. With a commitment to journalistic excellence, the magazine serves as the authority on who to know, what to do and where to go in the community, and its surroundings.