USE THESE TIPS TO GET A NATURAL LOOKING TAN IN THE MIDDLE OF WINTER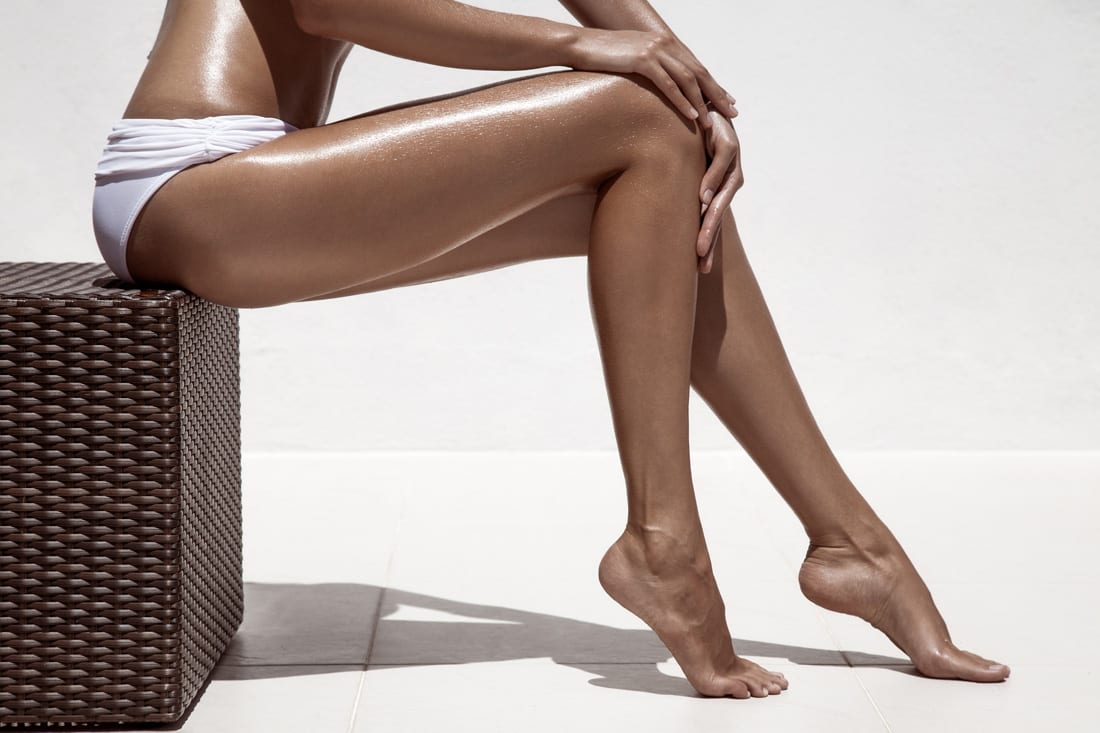 Like to maintain a healthy glow this time of year, but you've been burned by sunless tanning in the past? With the threat of orange undertones, an obviously too-tan hue or streaky, uneven parts, you may be inclined to stay away from both spray tans and self-tanners. But times have changed, and there are more and better options available. Consider giving the following spray tan tricks and topnotch at-home self-tanners a try.
Ditch the booth
Instead of going to a sunless tanning booth where the spray may not apply evenly over your body, choose a spray tan studio where professionals apply the formula with an airbrush tool. "A spray tan technician is able to customize the tan to each individual, providing a more natural-looking tan, especially around the hands and feet," says Zoey Carr, esthetician at Sweet Peach Wax & Sugaring Studio. Adds Alicia Wente, owner at Spray Studio, "We mix a color based on the person's skin tone and desired color. We also blend and detail the hands, feet and any other parts of the body that need it."
Prep properly
To avoid streaks, Carr suggests taking a shower and exfoliating before your spray tan, and avoiding using any lotions or creams. Wente also recommends bathing at least three hours beforehand.
Pick the right shade
Wente advises that for the most natural look, you should only go a few shades darker in the winter. "I always tell people to look at spray tanning as an enhancement of what you are and not to try to be what you're not," she says. "If you have pale Irish skin, you will never be Brazilian dark, and it would look ridiculous anyway."
Choose a better formula
Research what the studio staff will be spraying on your skin. If they use higher-quality formulas like Spray Studio and Sweet Peach do, it's likely the result will look more natural. "We've worked hard to create a botanically based, vegan formula that's free of chemicals," explains Wente. "Our formulas all have Ecocert-DHA, which is the ingredient that works with the amino acids in your skin to turn you a tan color. It's the same chemical reaction an apple goes through when you bite into it and it turns brown. Other ingredients in our formula are argan oil, coconut oil, vitamins for skin health and tea extracts." Sweet Peach uses a spray tan solution that's 100 percent natural and contains white tea extracts along with aloe and chamomile to nourish and moisturize the skin.
---
STUNNING SELF-TANNERS
You can use self-tanners alone or in between spray tans to prolong a professional treatment. "Just make sure you are lightly exfoliating prior to more applications, and never apply tanner more than once in a 24-hour period to avoid overdeveloping," advises Wente. Here are two product recommendations:

Suntegrity 5 in 1 Natural Self Tanner ($36)
Available at Aillea "This is an amazing moisturizer that also happens to be a self-tanner that's good for you," says Kathryn Dickinson, owner/ founder of Aillea. "Because your skin is so hydrated, this tan fades naturally, smells amazing (no chemical stink) and uses eco-certified natural sugar beets to create the tan."

St. Tropez Self Tan Classic Bronzing Mousse ($44) and Applicator Mitt ($7)
Available at Woo Skincare + Cosmetics "We love it because it gives you an amazing instant color," says Brittini Pearson, assistant manager at Woo Skincare + Cosmetics. "And the mitt allows for a flawless application."
DETAILS:
Aillea
3796 Roswell Road N.E.
Atlanta 30342
aillea.com
Spray Studio
5590 Roswell Road N.E., Suite 250
Sandy Springs 30342
404.256.0777
shopspraystudio.com
Sweet Peach Wax & Sugaring Studio
3077 East Shadowlawn Ave.
Atlanta 30305
404.842.1788
206 Johnson Ferry Road
Sandy Springs 30328
404.481.5488
sweetpeachwax.com
Woo Skincare + Cosmetics
2339-A Peachtree Road
Atlanta 30305
404.477.5000
3509 Northside Parkway N.W.
Atlanta 30327
404.869.0300
wooskincareandcosmetics.com
STORY: Karina Antenucci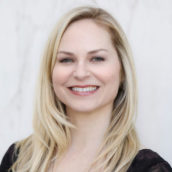 Karina Antenucci
Managing Editor and Wellness Columnist at Simply Buckhead. Blogger at Badass + Healthy.