Chef Jenny Levison is known by many as "Souper Jenny" for her popular eateries in Buckhead, Brookhaven, Decatur and the Westside that serve healthy soups, salads and sandwiches.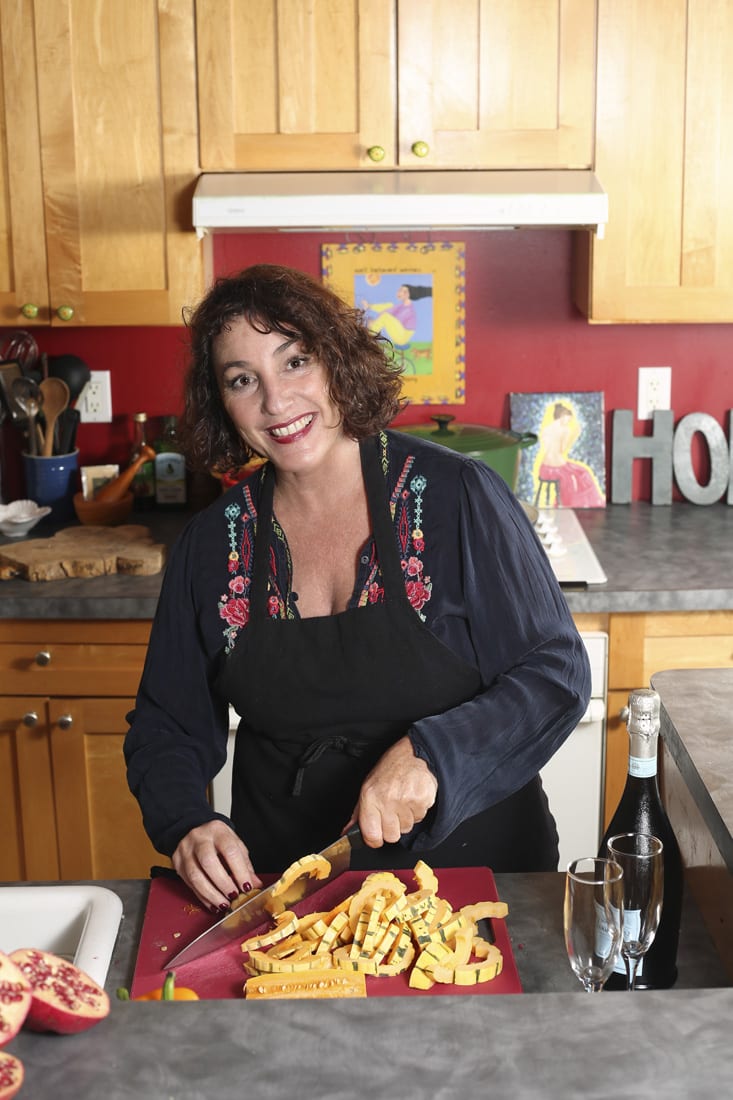 She brings the same homemade spirit to her epic annual holiday gatherings. For the last five or so years, the Atlanta native, who lives in the Buckhead area, has thrown a holiday party for around 50 to 75 people (25 of whom are family members) and handles the cooking and prep work solo. "I like to have big parties and do it all myself. There isn't any staff or help from my 13-year-old son. It's very relaxing with just me in the kitchen," says the brave chef.
What kind of fare do you make for your holiday party?
On Christmas Eve, or sometimes New Year's Eve, depending on when most people can get together, I host a Feast of the Seven Fishes. Typically, it's an Italian and a Catholic tradition, but I'm not Italian, and it's less about religion and more about food for me.
What was the inspiration behind creating this feast?
I was in a longtime relationship with an Italian and stole the tradition from him. I like the idea of seafood and bringing people together with this giant seafood dinner. For me, the holiday tradition is about the people you are with every year, and I've hosted the same group for a long time.
What do you typically serve?
We go all out. I've done grilled lobster tails, shrimp scampi, bacalao (a Portuguese salted cod dish), smoked salmon, baby crab cakes, fresh oysters and grilled octopus. There's usually a lot more than seven items. But there are no side dishes. It's not typical holiday food at all.
Since you're doing it all by yourself, when does the prep work begin?
I start prepping three days ahead. It takes a bit of time, and then the day of I do my flowers and whatever decorations I want to have. I prefer the party to be at my house, but I've also held it at our Souper Jenny Westside location, which has a neat atmosphere with the farm out back. I have a tiny house, so I set a big table for 12 out front and several tables in the backyard. All of the dishes are mismatched with different colors, kind of like at the restaurant.
What's on the beverage menu?
It's a Champagne kind of event.
What are you listening to while you're cooking?
I'm a Rat Pack fanatic—Dean Martin, Frank Sinatra. I go back and forth between that and old hippie music like Carole King.
Who cleans up?
My family pitches in. Usually, I want everyone to leave it all a mess and I'll get to it in the morning, but my family always insists on cleaning up the night of.
Do you have leftovers?
We often have leftovers. Another thing I do is a full caviar station. So I love making an omelet with leftover smoked salmon and caviar, and pouring some leftover Champagne and orange juice.
Does your family have any other special traditions?
My brother's family is in charge of the Jewish holidays, so on Hanukkah we do a traditional feast at their house with potato latkes, brisket, all the Jewish comfort food. We all chip in and make the meal together.
Are any of these more traditional dishes passed down from family members?
I sort of attribute my cooking sense to my father, a loved cook in our family. But as far as traditional foods in the sense of being Jewish, my grandmother taught us how to make certain desserts, and my sister in law taught me how to make challah, a bread that goes with all of the dishes for the Jewish holidays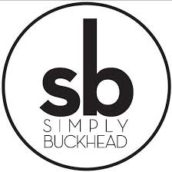 SimplyBuckhead
Simply Buckhead is an upscale lifestyle magazine focused on the best and brightest individuals, businesses and events in Buckhead, Brookhaven, Sandy Springs, Dunwoody and Chamblee. With a commitment to journalistic excellence, the magazine serves as the authority on who to know, what to do and where to go in the community, and its surroundings.