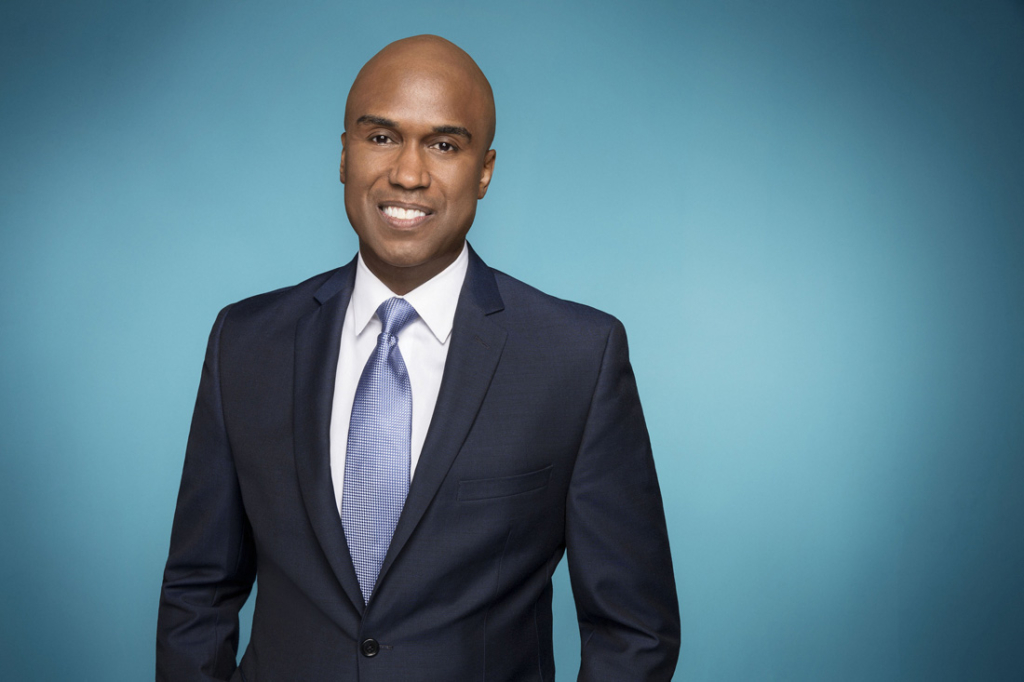 PR exec moves south to oversee Turner communications
James Anderson always knew he wanted to wind up in arts and entertainment. He wasn't sure in what capacity, but he knew it was his calling. Now as an adult, he's found his footing as an executive at Turner Broadcasting, overseeing the network's communications.
His initial interest was the stage. After growing up in Baltimore, Anderson attended Dennison College in Ohio as a theater major from 1981 to 1985, where he performed in a few shows and stage managed some others. The day after he graduated, he took off to New York and landed a job with Carsey-Werner, a production company prominent in the '80s and '90s that produced series such as "Third Rock from the Sun" and "The Cosby Show." He eventually became a production assistant with the Cosby sitcom.
Two years later, he moved to Los Angeles with the company and became assistant to the producer for "A Different World." "My PR career took off then," he recalls. "PR found me." It wasn't a field he had ever envisioned working in, but he excelled at fielding media requests and press efforts.
Anderson was happy in California, but when he received a job offer to work for Atlanta's Turner Broadcasting in 2005, he realized he had to consider it. He didn't know much about Atlanta outside of the Olympics, sports teams and the city's civil rights history. To help make up his mind, he turned to a college friend, the Alliance Theatre's Artistic Director Susan Booth. She encouraged him to take the plunge, and he did so later that year. The tipping point was realizing the move would be the next progression in his career and that he could always go back to Los Angeles if it didn't work out.
Now Anderson has been with Turner for 10 years and has moved from being the vice president for public relations to senior vice president for communications, serving as the chief spokesperson, supervising all communications and overseeing PR efforts for Cartoon Network, Adult Swim and Boomerang, among other tasks.
When he moved here, Cartoon Network was well established, but Turner had just launched Adult Swim, a risqué, bolder brand. "The initial challenge was to get people to pay attention to it and know what it was," he says. Another challenge has been getting news out in the faster digital age.
Anderson, 53, is single and lives in an area that straddles Buckhead and Brookhaven, near North Druid Hills and Buford Highway. He says living in Atlanta makes it easy to travel to Baltimore to visit his mother and two brothers. He also travels a lot for work, mostly to New York and Los Angeles, but when home, Anderson frequents the city's cultural offerings, such as the High Museum of Art and the Atlanta Symphony. One experience early on that made the city feel like home was his first visit to the annual Atlanta Jazz Festival. "Along with the great music, it is just a wonderful and fun time, with different communities across the city coming together to socialize," he says.
He also enjoys attending sporting events and dining out with friends; some of his favorites are Negril Village, Serpas, Le Petit Marche, Cape Dutch and Barcelona.
While he's gotten used to living in the South, there was a learning curve. His first faux pas as an Atlantan occurred when he pitched a cover of a celeb to a magazine editor, only to find that the cover had already been decided around UGA football season. Anderson asked his editor to re-consider and got a long stare. "James, nothing bumps the Georgia Bulldog," he was told. Anderson got his cover—but for a different month.
STORY: Jim Farmer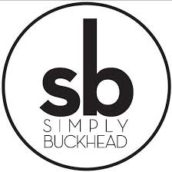 SimplyBuckhead
Simply Buckhead is an upscale lifestyle magazine focused on the best and brightest individuals, businesses and events in Buckhead, Brookhaven, Sandy Springs, Dunwoody and Chamblee. With a commitment to journalistic excellence, the magazine serves as the authority on who to know, what to do and where to go in the community, and its surroundings.